Rate Now
Share Your Experience
Have you seen Dr. Jack Hsiao?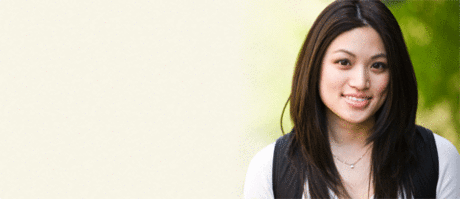 Birth Control
Get the facts about birth control so you can decide which type is right for you.
17 Ratings with 8 Comments
2.0 Rating
July 7th, 2016
Impatient, Pushy, and Awkward
I am about 11 weeks pregnant, first time mom. I went into my first appointment with Dr Hsiao, happy, excited and a little nervous. I left feeling extremely disappointed. He never asked me how my pregnancy has been, how I was feeling, anything about my families medical history regarding pregnancy. He didn't offer up ANY information that might be valuable to a first time mom navigating through her first pregnancy. In fact, he told me nothing, unless I specifically asked him about it first. He would sit there staring at me in silence until me or my husband asked him a question and then he would give us a brief answer unless we would pry him for more. His attitude was smug, and impatient. He seemed annoyed with me when I was confused, and had questions about some of the genetic screenings and instead pushed me towards getting an amnio. (this is my first pregnancy, there is no family history that would call for getting this potentially risky test at this point.) I told him I would rather get the screening test done first, and if I felt there was a need to go further at that point I might consider it. He seemed annoyed at this and just continued to explain how screening tests are unreliable and can give false results. Yes, I understand that, but they are also non-invasive and don't come with a relatively high chance of miscarriage. Especially since I'm young, and there is no reason to think that there is even anything wrong at this point. He rushed through my ultrasound. The first time my husband or myself got to experience the heartbeat and seeing our baby. That was also disappointing. He didn't say anything about it when he finished, instead he waited for us to ask him specifically if everything looked alright for this stage. He gave us a brief "yes". And that was all he said. This could have been an extremely positive and exciting appointment for us had he been a little warmer, and acted like he cared about our experience. Instead I felt like we were wasting his time, and pushing his patience. Which discouraged me from addressing any of the questions that I had prepared for the appointment. As soon as I left the appointment, I promptly called and requested a new doctor. Hopefully my review will save others the same headache. This is an important and exciting time in many couples lives, and it should be treated as such by your caregiver.
2.0 Rating
November 8th, 2015
Find a different doctor!
Terrible bedside manners! He asks a question then is impatient when you respond. He seems to prefer that you respond with "yes" or "no" and makes you feel like you can't say a word more or you're an idiot. If you say more, he interrupts when you are speaking mid-sentence and talks over you. He does not return phone calls when you call the office. This doctor is all about his ego. I'm surprised at Sharp because I usually love their doctors.
4.0 Rating
August 20th, 2015
colposcopy and endometrial biopsy
Just had a colposcopy and endometrial biopsy (referred by my primary care due to abnormal pap) with Dr. Hsiao. He spent a good amount of time answering my questions. He was approachable and friendly enough.
1.0 Rating
April 26th, 2015
Rude and dismissive
I went into triage at Sharp Mary Birch after calling the nurses line and they advised me to come in. I have been there before and again they tried to have the doctor not see me and just have the nurse attend to me. The last time this happened to me and they sent me home, I had to come back later that night to be admitted. I asked to see the doctor and Dr. Jack Hsiao ended up be the attending doctor. He was very rude and dismissive. He made me feel like I was wasting his time and told me to see my regular obgyn on Monday. When you are scared and in pain, when you are worried about your baby, when you have a history of pre-mature labor this is the last way you want to be treated. I was very disappointed in the dismissive and rude way he treated me and hope that I don't have to see him again.
1.0 Rating
July 15th, 2013
won't go back...
He was especially condescending, unapproachable and eager to have you leave. Can't stand Robin his nurse - ESPECIALLY when pregnant!!!
1.0 Rating
June 2nd, 2012
Why I will never reccommend Dr. Hsiao
I saw Dr. Hsiao throughout my first pregnancy. He seemed competent enough until the last trimester. I was not able to get an appointment every week as the staff told me I needed to. I was sick the whole pregnancy but nothing seemed to alarm him. Everything I asked was treated with a condescending smile & reassuring words. I started feeling particularly terrible and my urine was particularly dark but I was not able to get an appointment with him and ended up in urgent care. They gave me fluids took more blood samples & said they would send them to the doctor. Finally had my appointment the next week with him again and he asked me about "kick counts" and I had no idea what he was talking about. My husband went with me to every appointment and did not know either. Dr. Hsiao got angry and yelled at me and said he told me about them. He took blood samples again, dismissed how terrible I was feeling and how dark my urine sample was again and sent me on my way. A full week later he called me at 8:00 at night and told me to go to the hospital immediately to be induced. My blood pressure was 235 over 119 when I was admitted. I had to stay on magnesium the entire time in the hospital. Born completely healthy despite many odds I am convinced my baby is a miracle child. Months later when dealing with other issues I requested all my labs from years prior. While pregnant the lab results one after the other showed all kinds of huge warning flags. I was on the verge of kidney failure the entire final trimester and Dr. Hsiao never said one word to me. After seeing the blood test results that finally got his attention, I am lucky to be alive, not to mention my child. I am sure that Dr. Hsiao can be a competent doctor but #1 he was kept too busy and accepted too many patients. #2 undoubtedly he did not look at previous results each time i saw him. #3 Dr. Hsiao did not communicate effectively with me and dismissed every first time mom concern i had, possibly due to ego but probably out of habit. #4 I would never recommend him to anyone, nor allow anyone i know to have him as their OBGYN.
5.0 Rating
January 4th, 2012
Great office and Doctor
5.0 Rating
December 4th, 2010
I Love This Doctor!
5.0 Rating
May 10th, 2017
5.0 Rating
January 2nd, 2017
3.0 Rating
July 18th, 2016