Rate Now
Share Your Experience
Have you seen Dr. Jack Lennox?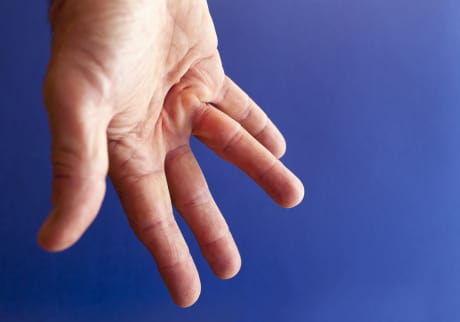 Dupuytren's Contracture
Dupuytren's contracture is a thickening of the tissue beneath the skin of the palm of your hand
23 Ratings with 7 Comments
1.0 Rating
August 29th, 2017
WORKS FOR THE INSURANCE CO ANGRY MANIPULATIVE
1.0 Rating
August 15th, 2016
Just say no to cortisone
Ortho Dr. in radiology read MRI wrote a report and sent it to my family Dr., then she sent me to Lennox. Dr. Lennox read my MRI, said "Didn't really see anything, I can shoot you full of cortisone" take moltrin 600 3x daily, do a few exercises. he did not even ask how i hurt it, or do an examination of my knee.. wth? Went to Dr. Anderson, Detoit lions doctor says i have torn MCL, Small tear in meniscus, hmmm, same thing radiologist said... not impressed with Lennox at all...
5.0 Rating
August 28th, 2015
5.0 Rating
March 6th, 2013
pataint
It has been twenty two years since I met doctor lennox but he was wonderfull to myself and my family. I now need a hip replacement and he is the one I, m going too. Twenty two years ago other doctors wanted to amputate my leg. Doctor lennox took the time to find a way to save it and I bless him every day.
1.0 Rating
February 9th, 2013
Nightmare!
I completely agree with the previous negative reviews. The staff and doctor were completely unprofessional and just horrific toward me. Attitudes were worse than any high school bullies or prison thugs. I would not recommend to any human being who expects to be treated with civility, courtesy or respect.
1.0 Rating
July 13th, 2012
Horrible Horrible Horrible
Never ever go here! I have been here twice now in one week and both times I've been disappointed! My latest appointment was a disaster! I went in on the referral of an ER doctors for a sprained ankle. When i got in, Dr. Lennox literally grabbed my calf and twisted my body until I was in a position that worked for him. He than proceeded to dug his fingers into my ankle and proceed to say it was just a sprain. I am happy to know that it isn't broken, however when we attempted to ask him a question about my other foot he would say there was nothing he could do because he wasn't the doctor who treated it. When I asked him what it is meant by cartilage damage he stated that it was as if we were out at a bar and we were getting off topic. So in my opinion they are horrible. The doctor has no bedside manner, was rude, and needs to check his attitude.The nurse literally laughed at me when I told her how I got her.The receptionist was extremely rude and also needs to work on her attitude.I WILL NOT BE GOING BACK, AND IF YOU VALUE YOUR HEALTH I WOULDN'T GO HERE!
5.0 Rating
July 25th, 2016
3.0 Rating
November 2nd, 2015
3.0 Rating
April 9th, 2015
1.0 Rating
February 26th, 2015