Rate Now
Share Your Experience
Have you seen Dr. Jack Zoldan?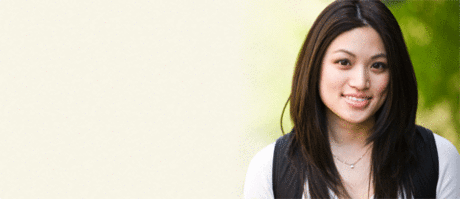 Birth Control
Get the facts about birth control so you can decide which type is right for you.
24 Ratings with 10 Comments
1.0 Rating
December 17th, 2016
INCOMPETENT STAFF
The Customer Service provided by Dr Zoldan's staff is appalling! In their most recent example of dysfunctionality, my wife called them inquiring about who she could see about getting warts removed from her neck. The lady in his office put my wife on hold and asked Dr Zoldan. He decided he could remove these warts in a simple procedure in his office. A week later, when we came to our appointment Dr Zoldan decided his procedure might not be covered by our Blue Cross. I asked his office assistant to contact my Blue Cross directly (it was 3pm) to determine if the procedure would be covered. Dr Zoldan's office staff refused to make the call, telling us that Blue Cross would only speak to the policy-holder. So I called Blue Cross directly. They were at a loss for words why his staff would refuse to contact them directly as they have a dedicated PROVIDER LINE for use by professionals who are members of their PPO Preferred program and needed to know a procedure code. Blue Cross then gave me this preferred PROVDER number and told me to ask Dr Zoldan's staff to call them back, to give them the procedure code that only the doctor's office could provide to determine eligilbility. Dr Zoldan's staff refused to make the requested call and we were told our appointment was over even though no medical services were provided. Dr Zoldan then had the audacity to bill my insurance for $175 for providing a medical opinion that my wife should apply VICKS VAPOR RUB to the multiple warts that are popping up on her neck. Dr Zoldan employs incompetent support staff in his office and he allows their blunders to continue even while he is aware of the problems they are causing which makes him culpable as well. Please take extreme caution when using this provider!!!
1.0 Rating
February 13th, 2016
Lymes Patients Should Read This
This doctor does have a good bedside manner and did spend quite a bit of time listening to my medical issues. There is a major negative though. I had been diagnosed with Lymes disease. I had gone to Dr. Zolden for a second opinion. I had 2 positive Lymes tests, been aggressively treated (pick line in my arm and heavy doses of antibiotics) only to find out that the 2nd test was still positive after all my treatment. I was told both tests were a false positive and that I didn't have Lymes after all. I went to Dr. Zolden to see if my other ID doctor's final diagnosis was accurate. Dr Zolden never ran any additional tests. He just looked at the testing that was performed with my previous ID doctor. He said I did have Lymes. He put me on many expensive vitamins that he happens to sell at his office. He gave me many shots of vitamin B and magnesium. I trusted his opinion because he boasted how many patients traveled out-of-state to see him for Lymes. Also, his online Lymes experience looked impressive. I was desperate for a cure and was dropping several hundred dollars in vitamins during every visit. He also put me on more antibiotics. After several months he still didn't run additional tests and my symptoms weren't going away. Thankfully another doctor recommended I go to the University of Chicago and make an appointment with a doctor in their Infectious Disease Department. That was the best advice I had ever received. They ran several tests and it was determined I didn't have Lymes Disease. It was determined months later that the medical issues I was experiencing were side effects from antibiotics that I had been on months before the Lymes Disease diagnosis. I feel Dr. Zolden is wreck less. He has no business diagnosing or treating Lymes patients. He's doing a disservice to these poor patients that are suffering and desperate for a cure. I did a significant amount of research on this scary disease. I feel bad for those who are putting their faith in this doctor and looking to him for a cure. Please reconsider going to this doctor. Especially if you have Lymes Disease.
1.0 Rating
March 27th, 2015
5.0 Rating
May 11th, 2013
MRS.
5.0 Rating
October 12th, 2012
5.0 Rating
August 8th, 2012
I chose Dr. Zoldan from a list of my nearby providers, and I am thrilled that I did. Dr. Zoldan impresses me as being an excellent doctor: He is very knowledgeable and thorough, is gifted at explaining things, he has a wonderful bedside manner, and Dr. Zoldan is generous with his time. I recommend him very highly.
5.0 Rating
September 3rd, 2011
I like this doctor...
For the last couple years I was experiencing some health problems, my shoulder joints were hurting , and the motion of my hands was limited to the point I couldn't brush my hair, take a shower , or help myself in the bathroom. I have been to half of dozen doctors with this problem,( joint specialists). I was told that the surgery is my only option, but I was skeptical of it, at times I even felt intimidated and rushed out of the office. It changed my whole point of view on medical doctors in general, but I new there are some good ones you only have to find them, so I started looking.After reviewing doctor Zoldan's approach to heath problems I decided to give it a try and I am glad I did. Not only I escaped doable shoulder surgery , that would have been absolutely unnecessary, but I feel better, eat healthier and live a healthier life. I like him, and I would recommend him to anyone . Thank you doctor Zoldan, I really appreciate your help, :)
5.0 Rating
July 28th, 2009
5.0 Rating
January 4th, 2009
5.0 Rating
March 23rd, 2017
5.0 Rating
February 17th, 2017
Nearby Doctors

Dr. Jack Zoldan is similar to the following 3 Doctors near Chicago, IL.