Rate Now
Share Your Experience
Have you seen Dr. Jackie Fox?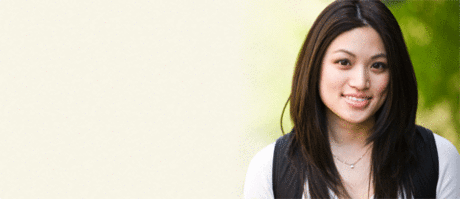 Birth Control
Get the facts about birth control so you can decide which type is right for you.
Quality Rating
Highly Satisfied
21 Ratings with 13 Comments
5.0 Rating
May 5th, 2011
Have to find a new doctor :(
I followed Dr. Jackie 3 different times. I wish she wouldn't have moved to this latest location even though I know it is a great opportunity for her. Most of the office staff is incompetent and the wait time is atrocious. But I still continued going there because Dr. Jackie is amazing. Sadly, I just found out that Swope doesn't accept my insurance, so time for me to find a new doctor. I don't even know where to start.
5.0 Rating
December 20th, 2010
Dr. Jackie has moved
I have located Dr. Jackie and she is now doing community health care and working with the homeless. Her new office (where she is only at part time) is in a bad area of KC and I will not be going back again. Her new practice is all medicare and medicaide patients. If you are looking to see Dr. Jackie you are out of luck I guess it is time to find a new Doc.
5.0 Rating
December 17th, 2010
Send Dr. Jackie back to Blue Springs, she is the only 1 I trust!
Dr. Fox is amazing! I spent 10 long miserible years trying to get a doctor to accurately figure out what was wrong with me. The first meeting with Dr. Jackie was truly amazing. She LISTENED TO ME!! She spent quality time with me and within months she had figured out what was wrong with me. Then due to the fact that she would not process patients like a production line convor-belt spitting patients out every 5 minutes, she was told to move on...She then moved from Blue Springs to Overland Park, and within a month was gone...It takes a lot for me to trust a doctor, and now she is gone...I feel that there is something wrong with the fact that HCA seems to believe seeing 50 patients a day is quality health care!!! BRING DR. JACKIE BACK!!! I HAVE NO CLUE WHAT TO DO!!
5.0 Rating
November 13th, 2010
Complete Devastation. I miss my doctor, where are you?
5.0 Rating
October 27th, 2010
great doctor
5.0 Rating
October 19th, 2010
I'm looking for her too!
5.0 Rating
October 12th, 2010
Looking for my wonderful doctor again!
5.0 Rating
July 9th, 2010
Jackie M Schenkelberg, DO
5.0 Rating
May 4th, 2010
GREAT DOCTOR
5.0 Rating
April 5th, 2010
Dr. Jackie where are you?
5.0 Rating
February 11th, 2010
Best Doctor I have ever been to
Dr Fox is the best doctor I have ever had. Family Practice in Blue springs made a big mistake letting jackie walk away from the practice. I will follow her wherever she goes. the other 2 doctors in their office suck. They aren't professional and they run you through like an assembly line. Dr Fox takes her time and listens to the problem and does everything to accomodate you. She is perfect. I recommend that everyone see jackie, fire the doctor you have and go see jackie.
5.0 Rating
January 28th, 2010
Referral
I have referred many people to this doctor. One was my mother. She is 84 years old and had been experiencing extreme fatique, very unlike her. Her physician told her she could expect that at her age. My mother is a very active senior citizen and she was sitting at home and doing nothing. I made her go see Dr. Fox. Dr. Fox ran blood work and sent her immediately to the hospital. She had a bleeding ulcer and if she had waited another day, she probably would have bled to death. Dr. Fox listens and takes the time to run tests to find out what is really wrong, instead of giving out iron pils and saying you're just old.