Rate Now
Share Your Experience
Have you seen Dr. Jackie Williamson?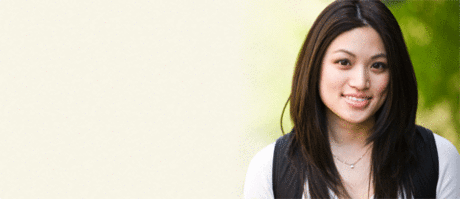 Birth Control
Get the facts about birth control so you can decide which type is right for you.
26 Ratings with 10 Comments
1.0 Rating
April 29th, 2015
5.0 Rating
March 7th, 2012
Jim Fowler
5.0 Rating
November 13th, 2011
Dr.Williamson was great. She knew my issues and well she was honest and direct you don"t find many doctors like her. She was great. Her nurse or medical assistant was pleasant and made me feel at ease. Also she explained all that was going to happen during my physical, she was sweet. I believe her name is Josie. I will strongly suggest this office of care to all i know...
5.0 Rating
October 25th, 2011
Great doctor, caring, easy to talk to, listens, professional with personal touch
Dr. Williamson is a great doctor. I have been a patient of hers for about six years. She is very approachable and easy to talk to, and is kind of motherly. She will help you with any issue, including female annual checkups and antidepressant issues and even birth control. She will counsel you about any concern you have without being judgmental. She basically covers all of your general practitioner concerns but very thoroughly and with a wide spectrum mentality and with true caring. There is nothing more I could ask for in a general practitioner. She does her job thoroughly, professionally, with genuine concern for the whole person, and always listens and goes above & beyond. Her office staff is always nice as well, as is her nurse. The waiting time for an appointment has always been very reasonable and she has always seemed to run on time. Furthermore, she seems to accept lots of insurances, as mine has changed several times over the years and she has always been a provider for whoever I have had.
5.0 Rating
April 7th, 2011
Experience, knowledge, and caring
Dr. Williamson takes the time to understand and diagnose the whole person. As as primary care physician she will recognize and treat most illnesses, but she will also recognize when it is time for a specialist. What's more, she can manage and oversee a complete health plan. Experience, knowledge, and caring are the words to use.
2.3 Rating
October 22nd, 2009
Assembly line type atmosphere - go elsewhere for anything besides a runny nose.
First off, the medical office is located on the top level above a fitness center. On their website they make it look like it's the whole building with different floors and physicians offices. Upon check in I noticed there was a dog behind the receptionist's desk! Not to mention while I was checking in, the dog decided to have an "accident", there has to be something against a health code with that. I love animals but not at my dr's office. I waited almost an hour for the dr. For a urine test, they have all their "cups" in a bin in a bathroom, you just take one and write your name on it with a sharpie they keep in the bathroom. Not very professional. For the dr visit itself I was not impressed either. Although the physician was nice, she did not really hear my issue nor treat it. She actually performed a test (from the urine sample) I had already told her and the nurse before her, that I did not want performed. Stated a few obvious things that were more common sense than medical knowledge - wrote me an Rx for an Rx strength version of Zantac and sent me on my way. In a nutshell, this was an assembly line type office facility that does not know how to treat the whole person. They simply check your vitals and dole out prescriptions as cures. I do not recommend this place to anyone unless you are desperate & have something VERY basic, pretty much know what it is, and need an Rx (like sinus infection or a strep throat type scenario). If any troubleshooted care beyond that is needed go elsewhere.
2.3 Rating
August 10th, 2009
5.0 Rating
November 20th, 2016
5.0 Rating
November 20th, 2016