Rate Now
Share Your Experience
Have you seen Dr. Jacob Amrani?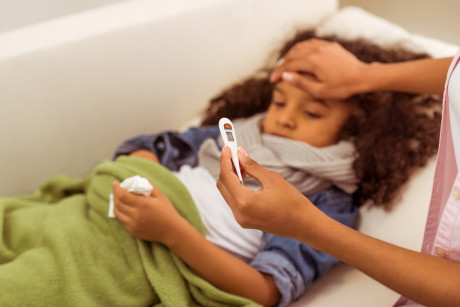 Flu
Get the facts about influenza (flu), including symptoms, who gets it, and what vaccines are available to prevent it.
28 Ratings with 14 Comments
1.0 Rating
August 15th, 2017
Dr. Amrani is the worst.
1.0 Rating
February 16th, 2017
No fused discs
Dr Amrani told me at different times that I was to have L 4&5 fused. I was in horrible pain for one year after the surgery. Then I went to a real surgeon at Barrows and they didn't find any indication that any fusion had taken place. L 4&5 had no hardware that would have been found. I had the surgery perfomed and have had no problem since.
5.0 Rating
June 8th, 2016
1.0 Rating
October 13th, 2015
Dr Armani is the worst experience I have ever had. I woke from surgery not feeling my legs, spent 2 weeks in rehab relearning to walk and now I am 42 and walk with a cane. I went to him with pain down my left side and woke with pain on both. My right side is now my weak side. He also became aloof and stopped responding to me. Telling me only that it was only from moving nerves around and would correct itself in a month or so. That was in 2010....
4.0 Rating
June 30th, 2015
scs implant
Bottom line is that he changed my life. I couldn't care less if he has good bed side manner, if his staff are the smartest, if it takes a week to get a follow up. He put in my scs and changed my life, when it quit working he put in a new battery. There was no let's do this and this, he just fixed it. That's what I want from my doctor, one to fix my problems, to take away the pain and that it what happened.
1.0 Rating
October 22nd, 2014
Dr Amrani is not a Dr I would recommend. He never once after surgery came in the hospital room to follow up with me ...not once. He wasn't willing to return to write out the needed medications to release me from the hospital stay after surgery. I was pawned off on another office for follow up visit. He rushes his patients thru appointments. would say steer clear of this rush fly by dr that could careless about his patients. Learned the hard way.
1.0 Rating
March 28th, 2013
Dr. Amrani did not like it when I would ask some questions about my procedure.He would not answer my questions. I did not like that, I was very uncomfortable with him from the first time I met him. He was very rude to my parents the first time I introduced them to him. He performed my spinal stimulator implant and months later I had a staph infection on my battery sight incision. He no longer be my orthopedic surgeon.
5.0 Rating
June 22nd, 2012
Great Dr.
Dr. Amrani has the needed skills to be a great neuro surgeon. Factual, to the point, no nonsense.
3.7 Rating
August 26th, 2011
After care and bedside manner need improvement.
I think Dr Amrani is very talented as a surgeon, but lacks camunication with his patience
5.0 Rating
July 17th, 2011
Good Dr.
1.0 Rating
March 20th, 2011
this DR is a jerk
1.0 Rating
January 14th, 2011
Dr. Amrani paralyzed my mother
Nearby Doctors

Dr. Jacob Amrani is similar to the following 3 Doctors near Scottsdale, AZ.