Rate Now
Share Your Experience
Have you seen Dr. Jacob Cohen?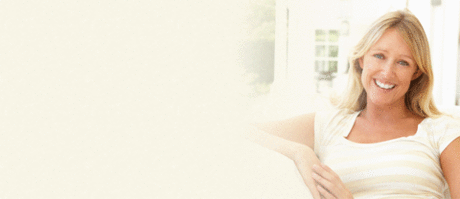 Hysterectomy
Learn about why this procedure is performed, who gets it done, and the different types of surgeries available.
42 Ratings with 12 Comments
1.0 Rating
September 8th, 2016
Doctor de nada
1.0 Rating
January 5th, 2016
1.0 Rating
December 11th, 2015
I visited this Doctor and it was a horrible experience. First no appointments are given need to be there at 5 am to get out by 10 2. the staffs treat you horrible 3. you go into to where you are goint to meet the doctor and it is back in the 1970's the beds are distroyed the standing are oxidized the office is not even a one star -walls are dirty- I in my 50 years I have never seen such a low class office like this. It is so so bad that I was discussed. and the building looks like a war zone. The staff -- horrible they dont even let you finish talking they arruge with you -- Now the Docotors -- 3 of them one says they never agree with what proceedure you are going to have done. Wooooo never see so much unprofessionalism.
1.0 Rating
November 19th, 2015
Horrible doctor ! My husband was admitted into Palmetto General Hospital for 6 days due to a Kidney stone he has of 6mm and can't expel it through the urine. Dr. Cohen was denied doing surgery to my husband for not having insurance. He stated that the only way he would even try to consider in doing surgery to him is if he alsready has renal failure. The stone has already cause distruction to the kidney. Why would a doctor wait for a patient to get renal failure to just consider in doing surgery. I myself had renal failure and I know what it is to lose your kidneys, thank god I have a kidney transplant; what this doctor has done is inhumane !
1.0 Rating
May 21st, 2015
1.0 Rating
April 6th, 2015
No lo recomiendo
Este Dr? sólo busca dinero, no le interesa el paciente. Me mandó una gran cantidad de pruebas para unas piedras en los riñones, algunas innecesarias y cuando estaba en el hospital no sabía en que riñón me iba a dar la litotricia, tuvieron que traer un aparato de RX y hacerme una placa para ver en cual estaba la piedra más grande. Luego en las consultas no sabía porqué iba, ni que era lo que tenía. Nunca lee tu hoja clinica ni explica nada de nada. Un trato lejano y artificial, sólo mira el dinero que le reportas. El personal que tiene salva algunas cosas, son amables en el trato, lo contrario de este matasanos.
1.0 Rating
March 20th, 2013
NO TENER SEGURO NO QUIERE DECIR SOMOS INSEGUROS O INLEGAL.
LO PEOR ABUSADOR ESTAFADOR , NO TIENE ETICA , OPERA A SU COMBENIO MONETARIO MANIPULADOR Y FRAUDALENTO IGNORA SUS PACIENTE FAMILIARES Y CORTA SIN AUTHORIZACION. NO LE ABISA A LOS FAMILIARES DE NINGUN ACUERDO ,NI TE DA LA CARA HUYE COMO RATA . ES IRANI O NASSI ,SOLO LE IMPORTA EL DOLLAR NO EL DOLOR DE SU PACIENTE .
1.0 Rating
July 3rd, 2012
STAY AWAY IF POSSIBLE
HE IS MORE CONCERNED WITH MONEY THAN THE WELLBEING OF PATIENTS,RUDE AND NOT SPENDING TIME,MY BROTHER HAD TO WAIT MANY WEEKS AFTER HE INSERTED A CATHETHER TO GET THE STONE WITH THE LASER, REALLY AWFUL!!!!
1.0 Rating
February 6th, 2012
1.0 Rating
February 10th, 2011
5.0 Rating
May 23rd, 2010
1.0 Rating
March 27th, 2009