Rate Now
Share Your Experience
Have you seen Dr. Jacqueline De Castro?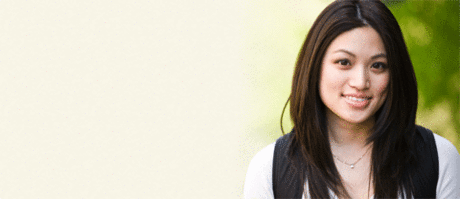 Birth Control
Get the facts about birth control so you can decide which type is right for you.
25 Ratings with 11 Comments
3.0 Rating
July 1st, 2016
1.0 Rating
June 7th, 2016
staff are so unprofessional
Clinic is so unprofessional. Staff are so rude, I called this morning in regarding my medication not beening done I spoked with the medical assistant Maria which she was so unprofessional and rude she stated she was buzy and that if she get time she will work on it but that there is no guarantee she will have time to work on it. What has this clinic done they have gotten worse and worse. The office manager is hiring unprofessional people and if she doesn't do anything about it theh will end up loosing all their patient.... I would not recommend this office at all...
1.0 Rating
October 16th, 2015
I really love the dr. I called yo schedule an appt n drs schedule was ful they asked if i wanted to see tbr NP witch i said thats fine cuz i needed to be seen ... The waiting period was 2 hours for me to get seen ... I ws mad.. When the NP walked in she had a attituded witch i dislike. I went in for a cough n she was dx me for something else. So un perofessional
3.0 Rating
May 21st, 2015
This doctor misdiagnosed my mother who had a persistant cough and basically told her it was due to allergies but did not send her for an x-ray to rule out other possible causes. On my advice, my mom requested a chest x-ray which revealed a mass, later confirmed as lung cancer. In my view, this doctor failed to follow thru with further investigations given the fact that my mother is in her 80's with a persistant cough. She failed in performing a basic duty of care to patient. In addition, there was a delay in referring my mother to a specialist. I will not recommend this physician to anyone and discourage anyone from going to this practice.
1.0 Rating
February 14th, 2014
I found this provider as a participating provider through my insurance carriers website. I called to make an appointment and the first thing I was asked was what insurance did I have. My response was Anthem (a large, well known insurance admin). The receptionist asked "is that Obamacare because we don't take Obamacare and I have to ask everyone." I attempted to explain to her that "Obamacare" is not an insurance, it is simply the Affordable Care Act which provided either federal or state marketplaces to purchase affordable insurance plans. Yes, Anthem is a plan choice in Covered CA (California's Health Insurance Exchange) however my Anthem plan is through my employer. Her response: "so do you have Obamacare or not." My response was simply "thank you for your time, but I will find another provider.
1.0 Rating
May 17th, 2013
Terrible Staff
Dr DeCastro is or rather was my primary care physician. In the few months I have been her patient I have had two bad experiences. The one today was the most egregious . I was was very sick with diverticulitis . I called first thing this morning for an appointment however, the office staff said they couldn't see me until Tuesday. I was doubled over in pain. I explained that and then a woman named Mildred got on the phone. I explained once again. She said she was very sorry but couldn't see me until Tuesday and suggested I go to the ER. What is the point of having a primary care physician when all they do is send yu to ER. I told Mildred to put my files together as they are too difficult to deal with. All she said was "OK." I called my old doctor and was able to get in an hour and get meds. Shame on Dr. DeCastro, Mildred, and staff.
5.0 Rating
September 10th, 2012
Dr. Decastro has always treated me in a professional manner but with a caring attitude. If you're looking for a Doctor that you can have an open and honest dialog about your healthcare with, I would suggest Dr. Decastro. Dr. Decastro always spends adequate time, never rushing through your visit. I have referred other family members to Dr. Decastro.
2.3 Rating
April 24th, 2012
Office Staff
2.3 Rating
November 6th, 2010
Lacking
Her staff are untrained. They have very few patients but lots of vendors bringing them candy and enticements to use their products on patients. The medical assistant is not out of high school and is not a cna, but they do not tell you this. Dr De Castro went to school in the Phillipines. She did do some internship in the United States but that does not bring her up to appropriate medical standards.This office is okay if you have a minor problem, but do not go here if you need real medical care.
5.0 Rating
June 19th, 2009
5.0 Rating
April 24th, 2017
Nearby Doctors

Dr. Jacqueline De Castro is similar to the following 3 Doctors near Hanford, CA.