Rate Now
Share Your Experience
Have you seen Dr. Jacqueline Rodier?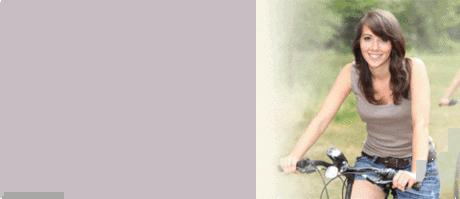 Endometriosis
Get the facts about endometriosis, including symptoms and parts of the body that may be affected.
Quality Rating
Highly Satisfied
56 Ratings with 13 Comments
5.0 Rating
June 30th, 2016
Very thorough
She has delivered the last 3 of my 4 children. She has never taken an issue lightly with me. I adore her daughter Erin too who works as a nurse practitioner in her office. Dr Rodier has a lot of energy but that's one of the things I love. She's efficient and professional yet has shared small personal aspects of her life during appointments like random tidbits of info about her children etc. She and my husband even chatted about what was wrong with her iPhone while she was scrubbing up before I pushed out my last son lol. I love too during labor how she coaches me in a motherly way through things. I really like her and am thrilled she's delivered 3 of my babies as smoothly as she has. One labor was happening so fast during the middle of the night and she made it there surprisingly! I was relieved to see her run in. She definitely looked like she just came straight from bed which I for one appreciated! She takes her job serious in my opinion. I have never had anything but a positive experience with her.
1.0 Rating
May 4th, 2016
:(
I am a current pt of Dr Rodier but not for long. Dr Rodier is a very sweet Dr and i like her, but when ever there is sometihing wrong you never speak with her you speak with the nurse who do not completly let you know what is wrong. A lot of symptoms i googled to see what was wrong with me cause the nurse acts as if she never heard of it and when i google it i found out alot of it is normal for me to feel. They never see you if you are having diffeculties and need to be seen and they never answer the phone the nurse will call you back and diagnose you with out seeing you she just kept telling me that i was haveing contractions and i was only 18 weeks so this is not normal. Evey time something was wrong with me i had to go to the ER which is exspensive. I was having contractions to early and the nusre did noting about it and they did not let me come in to be seen so i went to the ER and they put me on a restriction. They are not cautious when it comes to the pts and i do not even know if the Dr knows what is going on with me cause i just hear from the nurse who has a very negative attitude. The Dr is great but you will barely see her. If something is worng it will be the nurse who you will talk to you will not talk to the dr until your next visit which starts off as every other month. I do not like the experience that i have there but again thr Dr is very sweet and the staff is pretty nice to besides the nurse who is stressful to talk to. I feel that they do not take good care of there pts and for that i do not recommend.
1.0 Rating
August 18th, 2015
My experience with Dr. Rodier was not what I had expected given she came highly recommended. Her daughter is the nurse practioner in her office and she was rude, I was having a bad day and by the time she was done with my visit she told me that I was Bi-Polar and needed a pschiatrist, bad days do not mean that someone needs a psychiatrist. Also Dr. Rodier performed a procedure on me that was supposed to include an ablation for my heavy periods, instead she just did a D&C, and my periods are the same as before the procedure, she said thios would help and it didn`t, after the fact she prescribed me a medication to take when I was on my period that was supposed to make it lighter to almost nothing, that did not work either! All she did was take my money and told me that we could always schedule me for another procedure to do ablation. I`m out thousands of dollars for a procedure that did not work! Just because she has money to throw around does not mean that we all do. I regret ever stepping foot in her office, and I will not be back! Don`t make the mistake that I did.
5.0 Rating
December 2nd, 2013
An asset to our community
5.0 Rating
October 28th, 2013
3.7 Rating
June 18th, 2013
Recommend Dr. Rodier to family and friends
My experience with Dr. Rodier is very positive. I find her an excellent doctor with a great bedside manner. She has always been very thorough with my checkups and addressed immediately any concerns. Any questions I have had she has answered in great detail. Her staff is also excellent. Any test I have had, I have been contacted and informed of the results within the time period I was told they would get back to me. In some cases even sooner which I greatly appreciated. Getting an appointment with Dr. Rodier can take a while so I highly recommend making appointments for next checkups at the end of each office visit. This has worked perfect fir me and keeps me on schedule with my annual checkups. The only time I waited an extended amount of time in the office was when Dr. Rodier was called away to deliver a baby. The situation was communicated to me immediately by the staff and I had the option to wait or reschedule my appointment. I opted to wait. Thanks to my friend's recommendation, I found Dr. Rodier and have been a long time patient. I have since recommended Dr. Rodier to family and friends.
1.0 Rating
February 20th, 2013
Mother's with a past of a high risk pregnancy PLEASE READ
My girlfriend had eclampsia with our 1st daughter at 27 weeks. Jacqueline Rodier was the OBGYN for our 2nd pregnancy and did not monitor her closely like high risk pregnancies are suppose to. She was only monitored monthly and at 26 weeks we lost our second child from a placental abruption, eclampsia, hypertensions, etc. My girlfriend developed kidney failure, high blood pressure, had blood transfusions etc. No mother should have to suffer like my girlfriend did and lose a child when it all could be prevented with the proper care of a OBGYN. If you have had any previous pregnancy complications please find someone who truly cares for you and your child. Don't make the same mistake as we did.
2.3 Rating
October 5th, 2012
5.0 Rating
August 14th, 2012
Better than the rest
Dr. Rodier is a vgery busy woman. She delivered my second child one week after the 2010 flood in Nashville. The hospital which I chose for her to deliver my baby at had cancelled my surgery, unbenounced to me and when I showed up ready to deliver, after finding out calling her office, she worked everything out to fit me back into her schedule after the hospital reconsidered. She did not have to do this and for that I am grateful. The delivery and recovery was easier than my first experience hands down
2.3 Rating
June 12th, 2012
Every time I have had an appointment, I've had to wait more than 50 minutes past my appointment time. The staff at the front desk have been rude and hateful. I am a cancer survivor so I spend a lot of time at doctors' offices, and this is the only office at which I have consistent problems. I can understand running behind on occasion, however; this office needs to address their problems. I am shopping for a new doctor.
5.0 Rating
June 2nd, 2012
I never minded waiting for Dr. Rodier because when I was in the room with her I was her only patient and I knew that one day other patients would have to wait while she delivered my children.I had two high risk pregnancies and Dr. Rodier and her staff helped answer all of my questions and never rushed me through an appointment no matter how busy they were. I always felt important and not just another co-pay. You will NEVER find another doctor that will get you through your pregnancy with such care and grace.
1.0 Rating
August 11th, 2010
avoid.. was a terrible experience. I won't be going back ever!
However "good" of a doctor she is she is terrible to deal with on any personal level. My wait was often more then 1 hour and close to 2! She would not listen, was rough during my check ups and leave me bleeding or a mess in the stirrups with no way to clean myself. She pays little to no attention. Her staff is great.. angles for having to deal with her. She is crazy, a total train wreck. I am now having my second baby and will NOT nor EVER go back to her. Avoid... I have another friend who was high risk that will never go to her either.
Nearby Doctors

Dr. Jacqueline Rodier is similar to the following 3 Doctors near Nashville, TN.