Rate Now
Share Your Experience
Have you seen Dr. Jacqueline Turner?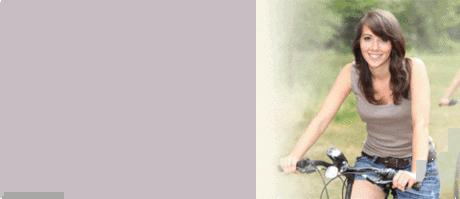 Endometriosis
Get the facts about endometriosis, including symptoms and parts of the body that may be affected.
41 Ratings with 13 Comments
5.0 Rating
February 8th, 2017
Dr. Turner took care of me during my first pregnancy. She is very easy-going and calm which helped me because I was anxious about lots of things! I ended up needing an induction due to preeclampsia and she talked me about it at length and calmed my fears. She also checked in with me every day I was at the hospital. Other reviewers have stated she is cold and distant but I don't think she's that way at all. I think she just stays cool,calm and collected to benefit her patients. I would recommend Dr. Turner.
2.0 Rating
April 14th, 2016
first pregnancy - no doctor?
5.0 Rating
April 8th, 2016
Amazing office
Dr. Turner delivered our baby boy and I saw her during my prenatal care. Her staff is amazing - remembered my name, took an interest in my baby on the way, and were always professional. The office is very easy to get to including free and abundant parking. Dr. Turner was great in the delivery room - very calm and collected - which made the delivery of our baby much easier. She followed up with us and stopped by each day afterwards and asked if we had any questions. Would highly recommend this office!
5.0 Rating
April 13th, 2015
2.3 Rating
February 9th, 2015
Very cold, distant and easily annoyed.
Dr Turner delivered my daughter during a difficult time in my life. My was very ill and she was very cold and easily annoyed with my displays of emotion. I will never recommend her as a OB/GYN, Kelly her nurse practitioner is very kind and professional. If you have complications during your pregnancy and need a warm and caring doctor, do not pick Dr, Turner.
1.0 Rating
December 29th, 2014
Unfriendly, cold - horrible experience
I saw Dr. Turner a few times for my well-woman before I became pregnant. She was always cold and not overly friendly but I didnt mind too much at the time. My husband and I had tried for years to get pregnant and were so excited that it finally happened. At week 8 we went for the first ultrasound - all she said was 'It's not-viable' with no emotion or kindness. We didnt understand what she meant and she said 'it's not developing, you will probably miscarry.' She never ordered me a blood test or even gave me any advice or words of encouragement. So, in week 9 I did miscarry and only went back knowing that I would see the NP - who was great! I wish she could have been my doctor during that horrible experience. Since then I have found a new doctor who has already ordered me FOUR blood tests to keep track of the development of my 2nd pregnancy (5-weeks along right now). Needless to say - I would never recommend Dr. Turner to anyone. Even if I hadn't gone thru that experience, I was thinking about leaving her due to her bedside manner.
2.3 Rating
July 14th, 2012
Dr turner has an attitude problem
When I asked her about my child's Circumicision and if I can choose the way cuz there are different ways she laughed and said no u don't get to choose am the one who will do the procedure so am the one who will choose!!! Seriously! And I asked some other questions she will answer with an attitude!!! Anyways I'm trying to find another dr that am more comfortable with but I'm already 6 months pregnant!! And that was the first time I see her!! I will decide if im going to swich to another dr if i found a near appointment!! There is the nurse Kelly she is amazing!!! Simply amazing in everywhere I wish she was the dr!!
5.0 Rating
December 9th, 2011
Doctor & Crew
5.0 Rating
September 16th, 2011
3.7 Rating
August 6th, 2011
Miss Wendy elaine Trice HUBBARD
I was Respected while I waited to see the female African American doctor. SHE addressed all of my matters of concerns and while most woman Do not like having to take off all their clothing in a public atmosphere. I went ahead and did so and did not feel out of place while doing so. She was professional and so was I am not sure that there is anyone that I COULD send to here MOST PEOPLE in my age group have there own female doctor. But if I did it would be a woman from Southern California because those are the only females that know although I am from MO. BYE
1.0 Rating
July 25th, 2011
Poor communication
I was having some issues and needed to find a new Dr. due to my insurance changing. I was given an appt with her NP for the inital visit. Kelly was wonderful. Very caring and concerned. I was sent for an ultrasound. Two weeks later I finally get to see Dr. Turner, face to face. She walked in the room with her laptop opened, did not even make eye contact with me. She sat down and continued to review the laptop. Very stoically discussed what my issues were. Basically told me, it's due to my age and it will pass. I was told they needed to do a procedure to review just to be sure. A Hysteroctomy. 3 weeks passed and I made an appoitment with another Dr. They did not call with the results of any of the tests taken. (Pap, Ultrasound, Bloodwork) If you want someone that cares, I don't recommend Dr. Turner.
1.0 Rating
August 4th, 2009
I was referred to Dr. Turner by my primary dr. I had a m/c while in her care and lost a baby in the 2nd trimester. I always saw the NP there was always an excuse as to why I couldnt see a dr. I was having problems in pg and they kept telling me it was ok. They told me after I lost my baby girl that they knew the issues I were having were a threated miscarriage but they didnt want to tell me and worry me.I think that the care was way lacking and that Dr. Turner seemed irritated when I had to call the night line - I had been in labor for 4 days when she told me it was RLP! I had a hard time getting test results, my medical file is a joke, and Dr. Turner actually laughed at me. She was very unpleasant. I have since changed dr's where they found out thru testing that what is causing me to lose babies was treatable!!!!!!!!!!!!!!! She just never took the time to figure it out. She really just didnt care, I felt like a number not a human.I did not have a pleasant experience with her. Her NP was very sweet, and her office staff was nice as well. But her bedside manner was more than lacking to say the least. I would not go to her if I was high risk!
Nearby Doctors

Dr. Jacqueline Turner is similar to the following 3 Doctors near Saint Louis, MO.