Rate Now
Share Your Experience
Have you seen Dr. Jagmeet Chann?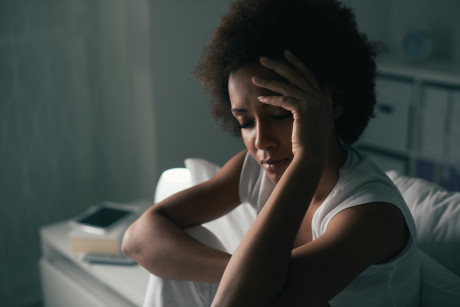 Bipolar Disorder
Get the facts about bipolar disorder, including the different types and symptoms of each.
54 Ratings with 19 Comments
1.0 Rating
September 13th, 2015
My experience with Dr. Chann was terrible. In fact I actually became much worse while under her care. Unlike, many reviews that I have read where she would only spend 10 min with her patients, she would keep me in her office for an hour! She did bizarre things like accept phone calls on her cell phone while in session with me. She did this constantly. Her staff would knock on the door and interrupt us. After answering her cell phone she would leave me sitting in her office for 15 min while she chatted on the phone! And of course waiting sometimes up to two hours in the waitingroom. She misdiagnosed me. Tried to give me all sorts of meds, which I mostly just flat out refused to take. After being under her care for just a few months I lost a massive amount of weight, my stress level was the highest it has ever been. Finally, I was so bad that my family members were begging me to get a new doctor and so I did. It took me about a year to get off the meds she prescribed and I have been medication free for the past 2 years and doing well. She seems to think that she is enlightened, but what she did to me in my opinion, was psychologically abusive. Getting up in the middle of a session and walking out to take personal phone calls, I mean really what was that about. I had a friend who went to her for several years and she said that she never experienced this during any of her appointments. This "doctor" clearly suffers from her own issues. My recommendation would be not to trust her.
1.0 Rating
March 30th, 2015
completely recovered now, but had to get away from this doc to do it.
bedside manner could be better at times, wait times in the office are the worst i have seen of any physician in all my 31 years, & she spent no more than 10 minutes per visit with me when i was her patient. went to her for years. from the time i was 18 up until my mid 20's. misdiagnosed me as bipolar. prescribed heavy medications that made me more ill than they actually helped. i found out while i did have anxiety, depression, & ptsd - almost ALL of my symptoms could be traced back to the potent medications prescribed for me. withdrawl was a nightmare, but once all the drugs were out of my system i felt almost instantaneously better. little anxiety issues still present that i can manage more holistically without any medications, but the deep depression & any other mood issues i incurred were all due to the heavy ssri's & benzodiazepines - paxil in particular. that stuff was a nightmare & took me over a decade to completely quit. i found a different psychiatrist in my late 20's & finally felt like i was conversing with someone competent who cared. he was a huge part of getting me where i'm at today - recovered & completely unmedicated. couldn't be better. the only lingering frustration i have is that i doubt i ever needed these meds on any level in the first place. granted i was young, less introspective, & basically took anything a doctor told me as "gold" at the time. i was very trusting. it was my fault on many levels too because i was very young & inexperienced at life & it takes two (dr & patient) to find an accurate diagnosis & then a competent doctor to properly treat it. my problem turned out to be more the environment i was raised in & living in causing my issues than it was that my issues were actually who i really am. i wouldn't recommend her. for all the money i spent on appointments in her office real help was not something i ended up with. i was drugged & shuffled right out the door continuously.
1.0 Rating
March 28th, 2015
STAY AWAY FROM THIS DOC
This doc is awful!!!!! She overmedicated me so badly I almost lost my job. She is mean and won't let you ask questions. My ex husband wanted me to go to her, who knows why. If I had an emotional time(going through divorce) and tried to talk about it she would say "What do you expect me to do about it?'. I did'nt know if I was coming or going I was a zoombie. Finally, wen se asked to ear the voice I left my then husband without asking meif it was ok, I left and went back to my old doctor. On my first visit back to my old doctor, showed him the meds she wanted me to take. He was absoluly shocked and took me off all but one. It took awhile for the drugs to get out of my system. Also she violated the hipa rights. During my divorce my ex-husband try many way to character smear me, which in California its no fault so there was no reason to attempt it. He presented my medical records that the only way he could of gotten it was from Dr, Chann. DO NOT GO TO THIS PERSON!
1.0 Rating
October 14th, 2014
Horrible! They need a better office manager and need to upgrade!!!
1.0 Rating
June 23rd, 2014
DO NOT GO TO THIS DOCTOR! !
She is awful. She over prescribed to the point I was a zombie and almost lost my job. She gave my ex husband my medical records and he tried to use them in court during the divorce. When I told her about the emotional abuse Kevin was doing to me she said"What do you expect me to do about it?" She is rude and wanted to listen to my voice mail to my ex without my p permission. Pleeeease do not put yourself or loved one at risk by going to her!!!
1.0 Rating
November 25th, 2013
Waiting
You have to wait way way too long for your appointment. It is usually well over an hour before you get seen. Sometimes much longer. It is sad that the other psychiatrists in the area do not have openings. Dr. Chann does like to spend time with each of her patients. but it is NOT good for people that are fragile to have to wait so long it just adds to the stress and issues in their lives,
5.0 Rating
January 9th, 2012
Echo the positives!
1.0 Rating
July 20th, 2011
fantastic Doctor TERRIBLE office staff......
Let me start by saying this Dr. is one of a kind genuine, very soothing, takes her time and goes above and beyond! I was extremely happy with my treatment.On the other hand I sincerely wish she could see how terrible her staff is to her patients, they are rude, incompetent, lacks follow through and they goof off like a bunch of school age girls. They leave you standing at the window while on the cell phone and socializing with each other they give wrong apt dates(in writing) and were not on time with my much needed records and letter......Done with this office! Doctor is wonderful but does not make up for or excuse what I have had to deal with as a patient or witness others deal with as well!
5.0 Rating
July 18th, 2011
caring physician
5.0 Rating
March 27th, 2011
Surprised by negative reviews
I adore Dr. Chann. Definitely there has been times I have had to wait, but at the same time, she has never cut off my time or cut me off from finishing my thought or reflection. I had gone to a number of therapists, psychologists, and psychiatrists in the town before Dr. Chann. I was reaching the end of my rope, when I met her. I am so glad that I did. She truly is a blessing and has very much helped me. I would highly, highly recommend her.
5.0 Rating
March 22nd, 2011
Excellent Doctor