Rate Now
Share Your Experience
Have you seen Dr. Jaime Vasquez?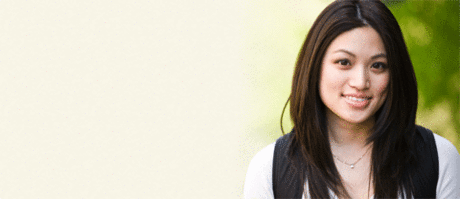 Birth Control
Get the facts about birth control so you can decide which type is right for you.
71 Ratings with 20 Comments
1.0 Rating
April 11th, 2017
DON'T WASTE YOUR TIME
5.0 Rating
July 15th, 2016
1.0 Rating
July 12th, 2016
Do not recomend
1.0 Rating
March 15th, 2016
Cruel.
We had a horrible experience with Dr. Vasquez quite a few years ago. I will never forget the way he treated us. After an unsuccessful treatment, he did not even communicate with us regarding our embryos (which did not exist). He knew long before our tests that our IVF procedure was unsuccessful, yet we were told we had a positive pregnancy test and were encouraged that things were looking great. It is cruel to get a person's hopes us knowing all along that the other embryos had arrested. Cruel. Cruel. Afterwards, my husband and I were made to feel like this was a long shot anyways, even though at our consultation appointment he was very confident it would be successful. Don't get me wrong. It wasn't meant to be, but his treatment of us was something that could have been controlled. Spare your feelings.
1.0 Rating
January 20th, 2016
After waiting over 30 min on the exam table for Dr. Vasquez he performed the initial exam and took me into his office to perform new patient inquiries. I walked into his office and sat down and he didn't talk for 5 min and then looked up at me and said, "so what do you think we should do." I had been seeing another doctor and switched as this is the only office in town that accepts my new insurance that went effective at the beginning of the year. I would expect a doctor to ask about my history and review my medical chart that was sent over to form his own opinions about what we should do. After that I initiated the discussion of my history and procedures my husband and I had previously tried. He began to ramble on about how the reproductive system work and that everything had to be just perfect for things to work. After listening to him ramble for about 15 min I was aggravated so I interrupted and told him I understood how the reproductive system worked and that everything had to be perfect but obviously something is wrong with mine if it's been over 2 years and still no pregnancy. I left his office not understanding the plan he was going to take to evaluate my husband and I and where to go from here on our treatment Luckily he has an amazing nurse who could see I was frustrated when I left his office and sat me down and explained everything to me. Even though he has GREAT staff, I would not recommend this doctor to anyone. I'm only going there to get my insurance to pay for part of the treatment.
1.0 Rating
December 17th, 2015
He spends way to much time talking about things not pertained to my testing/treatment. I spent over 3 hours from the time I walked in the door until I left. He got up and left in the middle of my consult 2x to answer his personal cell phone. The staff explained more to me the testing vs the doctor.
5.0 Rating
October 11th, 2013
god bless this man
All you need to do in concentrate on doing what ever is possible to get pregnant. He will do the rest! I have gorgeous twins! Do not sweat the small stuff when it comes to anything else!
2.3 Rating
September 15th, 2013
He is a nice man, and does seem to be helpful. I would however get a second opinion regarding treatment as other options may be possible. I would also look at overall success rates and compare them to clinics that are above the US average. I know this doctor has some success, but he was not right for me. If something does not feel right about treatment, get another opinion before wasting lots of time and money as I did.....
5.0 Rating
September 6th, 2013
IVF
1.0 Rating
November 12th, 2012
completely unprofessional
Dr. Vasquez performed full infertility testing on me even though I'm not infertile - I have had 5 pregnancies, 2 to term. He ordered $10,000 mostly bloodwork, some duplicating tests I'd had done already and mostly unnecessary infertility tests. He never gave me costs even though we specifically said we wanted to keep costs low. I am appalled at his unprofessional behavior and rscommend going anywhere else.
5.0 Rating
June 5th, 2012
We have been seeing Dr. Vasquez for over a year now. Our experience has been very positive and we feel that our medical care has been outstanding and thorough. Our calls are always promptly returned by a very courteous and compassionate staff member. We have had a great experience and highly recommend Dr. Vasquez.
Nearby Doctors

Dr. Jaime Vasquez is similar to the following 3 Doctors near Nashville, TN.