Rate Now
Share Your Experience
Have you seen Dr. Jama Peacock Birsett?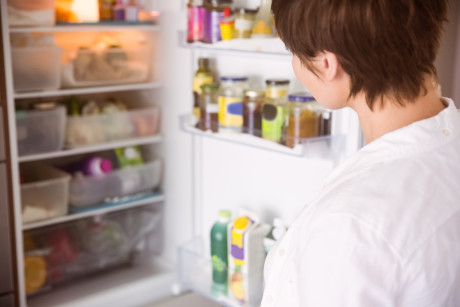 Binge Eating Disorder
Get the facts about binge eating disorder, including symptoms, causes and related conditions.
Quality Rating
Highly Satisfied
42 Ratings with 13 Comments
5.0 Rating
February 3rd, 2017
Exeptional Physician
I have been a patient of Dr. Peacock's for 12 years,she is very through,caring and efficient, unfortunately She has been let go from Milton Health Clinic by Saratoga Hospital for spending too much time with patients. I am sure I am one of many who are waiting for her to be able to open a practice of her own again.
5.0 Rating
October 15th, 2014
Above and Beyond
Before saying a word I read the previous reviews...Wow, some people just like to complain about everything. Firstly, you simply will not get 100% perfection in any office so remember that before you go to your next appointment with any Doctor. Now for my personal experience review. Office staff has always been professional with me, with one exception and that exception is no longer there. Doctor Peacock has never ever cheated me on time for an appointment so if I had to wait then I had to wait... I appreciate her years of knowledge and expertise and I do not expect "Perfection" as there is no such thing and if anyone expects it they'd best realize in the Human race there is none... Be happy with how things are and Doc if you read these ... Thank you! you are the best!
5.0 Rating
July 20th, 2012
Dr Jama Peacock is the best!
I have been seeing Dr Peacock for a couple of years now, and I am extremely happy with her. She is a truly caring doctor, and exactly what she says she is- an old time doc! I know that some people complain about the wait time, but as I have told Dr Peacock herself when she apologizes about the wait, I don't mind waiting, because I know when I get my turn she will give me all the time I need, and that is very important to me! She really listens to you & doesn't just hustle you in & out like you are just a number to her.
5.0 Rating
July 21st, 2011
Awesome Doctor and Fantastic Staff
When I was looking for a Doctor, I wanted one that was of the OLD school of Medicine. Not one that jumped to a prescrition pad the second she/he walked into the exam room. Examine me first, discuss the symptoms then if and only if needed write a prescription. Well, that's exactlty the type of Doctor I found with Dr. Jama Peacock... She and her staff are Fantastically Awesome.
5.0 Rating
April 27th, 2011
Devoted, caring, intelligent
I have been going to this doctor since she first opened her office. I have always found her and her staff to be professional and caring about their level of attention and care. The doctor has always been extremely easy to talk to and understand and explains things in a lay mans terms. I have never had such a wonderful doctor that communicates and cares.
3.7 Rating
March 21st, 2011
Exceptionally caring and open to alternative remedies
My only complaint about Dr Peacock is even if you are the first appointment of the day expect to wait at least 45 minutes beyond your appointment time to see the doctor She is also ill-served by her staff and appears to be quite disorganized. On the positive side she gives you plenty of time to meet with her and she is also open to alternatives therapies such as nutritional supplements, chiropractics and other non-drug remedies to health care. I would recommend her!
1.0 Rating
January 21st, 2011
Wrong dosage
Besides her office staff being horribly rude. My child was given the wrong dosage and she blamed it on the pharmacist. Then the same thing happened to another mother I know with her daughter receiving the wrong dosage for a prescription and had to go on like my child two rounds of antibiotics.
5.0 Rating
May 27th, 2010
Down Home Medicine with UPscale knowledge
Dr. Peacock is wonderful, she's friendly and compassionate and truly believes in having the patient participate in their own wellness care. She's not the type to run to the Script pad and cut you a prescription unless you truly need it. I truly respect her for that. She will also assist you where ever possible in obtaining your health goals. She is a busy Dr. and there fore one should be prepared to wait at least 10 minutes but could be longer depending on her case load. Even still she's that good I'd wait 45 minutes if I had too or longer.
5.0 Rating
December 1st, 2009