Rate Now
Share Your Experience
Have you seen Dr. James Hoffman?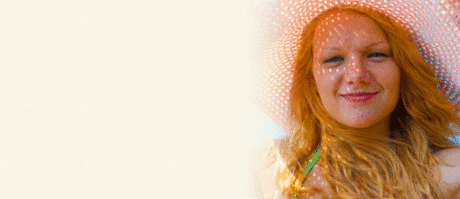 Skin Cancer
Get the facts about skin cancer, including the different types and symptoms.
Quality Rating
Highly Satisfied
17 Ratings with 11 Comments
5.0 Rating
August 22nd, 2017
From flat to FABULOUS
5.0 Rating
April 18th, 2017
Excellent Doctor!
Dr. Hoffman is very meticulous, committed to my needs and very thorough. He spent so much time with me explaining all of my options, making me feel comfortable in whatever decision I make. I sincerely trust him, his medical knowledge and his judgment. I cannot wait to go back! The work he does is absolutely amazing! The entire staff is welcoming, knowledgeable, compassionate and professional which makes Dr. Hoffman's team the best!
5.0 Rating
May 25th, 2016
Surgical ENT Specialist
So, so, so satisfied. He's very smart and capable and did a perfect job in fixing a rhinoplasty another doctor did earlier. He asked for photos of what I wanted and he actually pulled it off! Spent a lot of time wiht me, unlike other plastic surgeons. If he was in Minneapolis instead of St. Paul, he'd be recognized on every site as the best doctor in the Twin Cities.
5.0 Rating
May 24th, 2016
Best-Kept Secret in the Midwest
Dr. Hoffman is HIGHLY skilled, highly motivated, humble, and a perfectionist. All of this bodes extremely well for his patients. Midwest-trained, he did fellowship work in Los Angeles and learned some amazing tricks of the trade, before returning to the Twin Cities to practice. He can remove 5 liters of fat while leaving incisions the size of a paper cut. He preps you THOROUGHLY, before and after the procedure, so you have the best chance of minimal side effects. Dr. Hoffman is on your side, period. He cares more about you than about the opinions of others (even hospital staff) that may not be in your best interest. His surgical fees include copious items not included in other PS's fees, including creams, pills, and two high-quality compression garments. If you want the best experience with the best surgeon in town, go with Dr. Hoffman. If you want marketing and high fees, go anywhere else. Like another patient of his has written on RealSelf, I'm practically looking for areas to work on just to return to this exceptional physician!
5.0 Rating
April 5th, 2016
Excellent Plastic Surgeon
Excellent surgeon with years of experience with excellent results. He uses special, curved tools to provide the best possible surgery for liposuction. Along with his expertise, he is the very best choice in this area. Well priced with great staff. See minnesotanmama on realself for my more thorough review with pics.
1.0 Rating
May 11th, 2013
Not pleased
Personality wise the doctor is very nice and personable. However, the planning for my surgery went terribly wrong. I have ended up with two very different breast sizes and nipple possistions from poor planning on drastically different width sizes and profiles. In hindsight the doctor accommodated my suggestions and modified other doctors plans when he should have used his own judgement. Instead of saying your breasts are asymmetrical he stated the pictures I gave him were very symmetrical. Another example while taking measurements he stated that my breasts were not very low instead of telling me I didn't need a lift. I don't do we'll interpreting polite suggestions I expect to be informed as I am not the plastic surgeon. My bwd even changed from an 11 to a 12 during separate consultations. 6 months later my breasts are crooked horizontally, even though the doctor said I had even folds pre surgery, one nipple sitting too low on a wide implant, a one sided benili lift that achieved nothing, a nipple that looks like it was cut off and sewed on as it is missing the "splattered" pigmentation on the top of the areola. My tummy tuck belly button looks odd, the stretchmarks from above my belly button are now below my belly button but indented in deep, when I bend over I still have lower stomach loose skin, wrinkly stretchmarks that now connect to a hip to hip scar but are inserted in a way that folds into the skin and scar ripples when bent over. The hip to hip scar is also very crooked and high on one side. There is even a spot on my stomach that is missing all the natural bumps of normal skin like a lake of oddly smooth skin. The recovery has been brutal emotionally and physically. In no way do I look better from these procedures. Lastly after 6 months my stomach muscles hurt shutting windows or sitting up my pec muscles hurt unscrewing lids. Oh lastly my nipples contract unevenly. What a terrible mistake.
5.0 Rating
August 22nd, 2012
Very Happy
5.0 Rating
September 1st, 2011
Thrilled!
From the first consultation to the post op check ups I was treated with so much care and attention. Everyone in Dr. Hoffman's office took so much time to make sure that I was comfortable and that he knew exactly what finished look I was hoping for. I am thrilled with the results of my procedure! It has changed the way that I look at shopping. For the first time I was actually excited to go look for swimsuits and dresses. I feel great in my clothes now and have so much confidence. My only regret is not doing it sooner! I am so grateful to Dr. Hoffman and his team for their exceptional work. The best part is that you would never know that I had work done. My incision site is so small and is never seen no matter what clothes or swimsuit I have on.
1.0 Rating
July 6th, 2011
Not Happy
My first impression was a good one. Dr Hoffman seemed to be a caring person who truly wanted to make a good impression and make me feel comfortable. I can tell you that after 2 surgeries and a need for another I have changed my mind in how I feel. I am very disappointed in my experience and regret my decision to have cosmetic surgery. If you are looking for an honest surgeon that follows through with his Patients, look elsewhere!
5.0 Rating
April 13th, 2011
Most excellent, knowledgeable, considerate Dr. EVER
I had a tummy tuck and a breast lift after losing 140 lbs. I would do it again and again in a heart beat. Dr. Hoffman is not only extremely skilled "I've had several other Dr's compliment his work when they have seen me", he treats you with dignity and he and his team sincerely care for you. He's really a genious, he loves what he does. I thanked him and said. I'm sorry it took 700 stitches - he said. Oh that's what I love, I love the work!!! I can't begin to come close to words that can describe my gratitude. It will be the best thing you ever do!!!!
5.0 Rating
May 13th, 2009
happy
so far i have been in for my consult they spent over 2 hours talking to me!! they schedule a second date just to find the sizing so they really want to make sure you get what you want and feel very comfortable with you choice. They also help to choose which size will look best on you and give the pros and cons. I have my surgery date scheduled and i am very excited for that day.
Nearby Doctors

Dr. James Hoffman is similar to the following 3 Doctors near Saint Paul, MN.