Rate Now
Share Your Experience
Have you seen Dr. James Johnson Jr?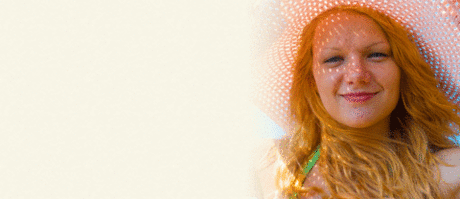 Skin Cancer
Get the facts about skin cancer, including the different types and symptoms.
33 Ratings with 13 Comments
1.0 Rating
January 25th, 2015
RECOMMEND YOU DON'T GO TO HIM!
This blankety-blank-blank of a surgeon has apparently messed something up during my d-in-laws surgery, which would be forgivable, but the FACT that he isn't admitting to or doing anything to help her is outrageous! she continues to be in excruciating pain 4-5 days later & still in the hospital & he won't even give RN's permission to do what they know needs to be done! He wouldn't even do any exams to check until a family member became irate! who does he think he is? how does he live with himself? my heart is breaking for her & my son & their 3 kids who miss their momma-the youngest of which was just born 2 weeks ago! RECOMMEND YOU DON'T GO TO HIM!
5.0 Rating
December 22nd, 2014
Doctor J
Dr. Johnson saved me from becoming septic while my original surgeon sat and treated me from a screen and never assessed me. He was happy to take me on as a patient and fix an excruciating abscess that was huge! His bedside manner continues to make me feel very cared about and confident in the care I receive from him. He listens, understands and is very down to earth. Not to mention a great surgeon. I highly recommend him.
3.7 Rating
September 27th, 2012
surgery
1.0 Rating
April 12th, 2012
Bad Bedside Manner
This doctor does not take time to answer questions or concerns you may have, He asks you if you have questions, but then does not like to be questioned and makes you feel stupid about the questions you ask, like you should already know the information. This doctor doesn't explain his reasonings. He only states that "this is how it's done" and there are no other options. I was very upset by this doctor's responses and his attitude. I would not go back to this doctor if I had a choice!
1.0 Rating
April 10th, 2012
BEWARE
Beware of this doctor and the hospital he is affiliated with. I wouldn't have given him even 1 star but there was no choice for 0 stars.
5.0 Rating
April 9th, 2012
Dr Johnson gets 5* in every area
Dr. Johnson diagnosed my symptoms (I had the seta scan and ultra sound to verify) on the first visit) and within 2 weeks from my first visit with Dr. Johnson, I was healed from years of pain - I have lived with extreme pain under my right rib-cage for over 2 years, and Dr. Johnson knew immediate what I was referring to. Thank you Dr. J.I told the other Dr. that my research lead me to believe I need to check my gall bladder; he did everything EXCEPT check my gall bladder (liver biopsy, stomach MRI, etc.) - The "Specialist" I visited prior to Dr. Johnson had requested his nurse relay to me to lose 20 LBS and lower my cholesterol (I asked him to differentiate between body fat AND lean muscle mass, as I have been a body builder for more than half my life and my current body fat was only 12%) I also asked the OTHER Dr. to prescribe me Crestor or something similar; his response was "I dont feel comfortable doing so" - My response was "Are you not a specialist"? never mind, I will go elsewhere
2.3 Rating
December 12th, 2011
Disappointing
Went to him to have my wifes Gallblatter taken out. Office visit was long, we got there 45 minutes before appointment got in room 30 minutes after appointment time. He did not spend 3 minites in the room with us and handed us a book and said his staff would sent it up. Went in for surgery we were 2 hours late getting into surgery, nurse said would take 20-30 minutes and then she would be in recovery and they would come get me. 2.5 hours later they call my name and she is ready to leave. Never spoke with me at all just had the nurse to discharge us. Only good part is she is fine, so he did a good job.
5.0 Rating
March 25th, 2011
great Dr
Dr Johnson did a special test on my galbladder noone else had done(my ultra sound showed it was fine)If he had not done this I never would have found out it was working at zero percent.Great guy and he found the problem fast and did a great job on my surgery.Would recommend him to everyone.I would still be in pain if not for his thorough testing.
3.7 Rating
January 11th, 2011
Had a good experience
1.0 Rating
January 11th, 2010
1.0 Rating
September 19th, 2008