Rate Now
Share Your Experience
Have you seen Dr. James Brasch?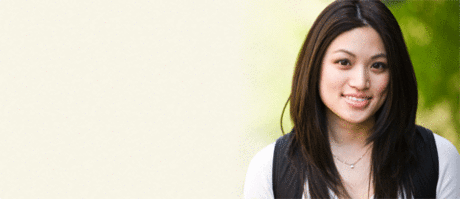 Birth Control
Get the facts about birth control so you can decide which type is right for you.
Quality Rating
Highly Satisfied
34 Ratings with 15 Comments
5.0 Rating
November 6th, 2015
Most Amazing Doctor.
5.0 Rating
January 17th, 2014
Highly recommend
Dr. Brasch became my obgyn after a very painful miscarriage and ensuing blood transfusion. He was the dr. On call and handled my situation with such grace, compassion and kindness that I chose him over my old ob. After that he counseled, followed and cared for me, my family and my next pregnancy/baby. I ended up on bed rest for 4-1/2 months-4 of those weeks in the hospital. Dr.Brasch saw us through the whole process - even attending at the emergency c-section of my 6week early baby. That was 5 years ago and Dr. Brasch is still my obgyn- he better not ever retire.
5.0 Rating
November 27th, 2012
Amazing
Dr. Brasch is absolutely amazing. He is very comfortable to work with. And he makes me feel as if I am the only patient he has after you have waited the 20minutes to be in a room. The wait can be long but I believe it to be worth the while. His bed side manner is absolutely the best. He delivered my Lil girl with no stress and calmly. Dr. Brasch was meant to be an OB/GYN. I am currently pregnant with my 2nd child and am very excited to have him again. He has a full house but when in the office with him you would never know. I recommend him to every expectant mother. My friend recommended me to him and I wouldn't imagine going else where. Due to myself having a cleft lip and palet he checked over and over though ultrasound to see if my girl had one. And he can work magic with those ultrasounds. I am happy she had no cleft lip or palet. Great Dr.
5.0 Rating
July 5th, 2012
Fabulous
Dr. Brasch gave me an emergency C-section with my first and when I got pregnant 2 1/2 years later he was the only doctor I wanted to work with. He blew my hair back! What a guy! If only we could clone him. He is scheduled to the max and some how still remembers all the little personal details. What a blessing! My VBAC with him was a smooth success and he honored my wishes every step of the way!
5.0 Rating
June 14th, 2012
Joe & Ashley
5.0 Rating
March 12th, 2012
5.0 Rating
March 5th, 2012
A wonderful Dr who will follow a birth plan to the letter when he can. When my first child was born he wasn't even my dr but he came looking for me to discuss starting pitocin to help my long labor along. He suggested but didn't force it, though I did follow his advice. He was my dr for second child and I loved his gentle private manner- didn't make me feel on display during visits.He is one of the best here in Spokane and that makes it hard to get into an appointment. Once you are on the schedule it's great but you will wait at least 40 mins past your appointment time because he is busy and he will be quick unless you ask for him to slow do wn. A great dr and well worth it. Even called me for follow ups I didn't expect a call about. Called to ask if I was in labor yet or if I wanted to schedule to induce with son.
5.0 Rating
April 20th, 2011
Dr. Brasch is AMAZING
He deserves Doctor of the Year!!!! Or maybe even Dr. of the Century!!! He should be the doctor for every baby born in the US! My water borke at 20 weeks and because of him my daughter is her today! She was born at 1 pound 10 ounces. She is now 16 pounds! And I owe it to Dr. Brasch! He made all the best decsions!!!!!! Thank you Dr. Brasch!
5.0 Rating
December 9th, 2010
awesome Dr.
I first learned of Dr Brasch in 1991 when I was pregnant with my first child. He delivered two more in '94 and in '97. I was recently diagnosed with fibroids and my uterus was twice the size it should be. He suggested I get a partial hysterectomy and with all the pain I've been having I didn't hesitate. Dr. Brasch is one of the nicest and most caring doctors I know.
5.0 Rating
June 7th, 2010
Amazing Doctor!
5.0 Rating
April 14th, 2010
5.0 Rating
April 1st, 2010
The best doctor ever!
Nearby Doctors

Dr. James Brasch is similar to the following 3 Doctors near Spokane, WA.