Rate Now
Share Your Experience
Have you seen Dr. James Bredenkamp?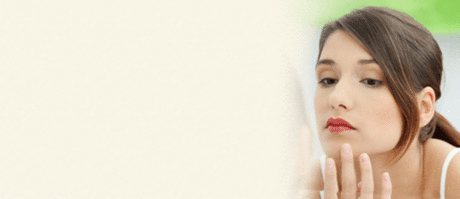 Acne
Get the important facts about acne, including the different types and what causes it.
27 Ratings with 11 Comments
3.0 Rating
March 21st, 2017
Left Thyroid removal. I had no problems, and no complications in my surgery BUT I felt as if the doctor could care less. As if all he wanted to do was get my surgery over and done with. I WASN'T looking for a doctor to be my best friend, I wasn't looking for a doctor's shoulder to cry on, I have no time for that and no need for that, BUT I would like a warm fuzzy feeling when visiting his office and right before I was getting ready to go into surgery. I was scared to death before surgery and he showed no sign of comfort. This is the not the doctor for you if that's what you're looking for. If you're ok with a VERY impersonal doctor who seems as though all he wants to do is get you in and out of surgery, then you found the right one. I'm not writing this review because I got in a fight with him, I'm just writing this because I "feel" for anyone who has to go through what I went thought in this surgery. After the surgery, the doctor didn't call nor did anyone else in his office to see how I was doing. No one gave me any kind of paperwork in how I should feel after the surgery. I was told weeks before the surgery that I would HAVE to stay overnight after the surgery. I asked if there was any chance I could go home and Lilly his nurse/assistant said "no way" When I woke up from my surgery, I was told surgery went smooth and I could go home. I said "WHAT'. My husband was miles and miles away with his 95 year old father at the veterans hospital thinking he didn't have to pick me up, much to his surprise he got a call the surgery center saying "come pick up your wife" When seeing the doctor after surgery, it was like he was looking at his watch and couldn't wait to t get me out of his office, I was amazed. The doctor seems to me to be VERY depressed. Even my husband said the same thing when he went with me for our consultation before surgery. I'm not exaggerating, he acts as if it's nothing but a JOB that he hates. You will see when you have your fist visit what I mean. The guy has NO passion what so ever in what he does. I actually find it really sad. My neck looks wrinkled since surgery and the incision is so slanted. I had no complications at all, thank God. The doctor uses a nurse by the name of Allen Covey. He's not covered by your insurance so you pay upfront. If wanting an invoice or wanting to talk to his office, FORGET it! Here is the phone number if you end up using him but good luck with the service. 949 542 3040. The answering machine picks up all the time and you will NEVER get a call back. There email address is sasibilling@cox.net. I truly hope this helps someone who's looking for the "right" doctor. I wish I would have been able to read feedback from someone before I used this doctor. I believe in karma and I hope this helps someone who needs surgery. God bless you and good luck in your surgery.
5.0 Rating
March 7th, 2017
1.0 Rating
August 15th, 2016
Dissapointed!!!
I took a full day off as a vacation to see this doctor. He spent less than 4 minutes with me and was very hard to get any information from him. He barely said or did anything and send me back to my primary doctor. I feel as I wasted my time and money. I do not recommend this doctor. He did not help me.
5.0 Rating
November 29th, 2015
I am grateful everyday that I found Dr.Bredenkamp when I needed ENT
Had thyroid issues. Affects were physically taking toll in addition I had a large goider. Went to several doctors in search of answers and help until I found DrB. All previous Drs told me that they weren't a diet clinic! Dr Bredenkamp office listened to my needs and immediate fit me into his busy schedule even though it is uncommon to not be referred by primary Dr; I guess they understand how common it is to not be correctly diagnosed. He preformed biopsy same appointment and scheduled surgery within a week of the lab results coming back abnormal. I felt 100 times better the day after surgery than I had in at any moment in the pervious 18 months. I felt rested, thoughts were clear and everything was vibrant within a week of surgery. Minimal scaring. An aquantaiance had same surgery about the same time preformed by another ENT specialist. She still suffers from vocal cord damage and can no longer work. In addition also had significant scaring. I ask about her occasionally and thank God for helping me find Dr Bredenkamp and for giving Dr Bredenkamp the gift to heal and drive to serve. I would trust him and his office, especially office manager, without hesitation. Who cares how long your in the waiting room when dealing w something this important.
1.0 Rating
July 14th, 2015
I decided to get a facelift at 55. I decided upon...
I decided to get a facelift at 55. I decided upon Dr. Gagnes because he was closer to my home and he was less expensive than the Dr. in Beverly Hills that a friend recommended with a fabulous reputation ($6,000 more) What a huge mistake I made. It didn't look right from the get go, but I thought maybe that was because it was still swollen and it might look better later on. That never happened, and 4 years later it's a total disaster. This is not a good Doctor. I found out later that he has a bad reputation in my area and that he's done more than a few bad facelifts, in fact quite a few. I really am very self-conscious now. He ruined my hairline around my ears (too far back), and I have pixie ears. Really be careful about the Doctor you choose for a facelift. I wish I hadn't been so "cheap" about this and had gone to the better Doctor.
1.0 Rating
February 25th, 2015
5.0 Rating
October 31st, 2013
parathyroidectomy
5.0 Rating
September 20th, 2011
jdz
3.7 Rating
September 3rd, 2011
5.0 Rating
April 7th, 2011
5.0 Rating
January 28th, 2010
4.0 Rating
September 19th, 2017
Nearby Doctors

Dr. James Bredenkamp is similar to the following 3 Doctors near Mission Viejo, CA.