Rate Now
Share Your Experience
Have you seen Dr. James Brunetti?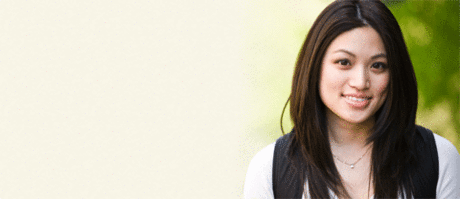 Birth Control
Get the facts about birth control so you can decide which type is right for you.
Quality Rating
Highly Satisfied
52 Ratings with 21 Comments
5.0 Rating
June 21st, 2016
Amazing!
1.0 Rating
November 17th, 2015
When you're calling with severe abdominal pain, you should be able to speak to a nurse, right? Not at this practice! Called and put on hold 4 times before I finally gave up. Though I've been with this practice for nearly 12 years, it is now time for me to give up on the practice altogether. Did I mention that the doctors don't pre-approve tests with your insurance? Unless you specifically request pre-approval, you will have to pay out of pocket for services that were likely unnecessary. If you are looking for a new GP, please look elsewhere.
1.0 Rating
June 2nd, 2015
The doctors at this practice are wonderful; the staff is unbearable. They are possibly the rudest people I have ever encountered. Any time I've had to call in to ask the nurse a question, she has embarrassed me and been so rude that I don't even bother calling to ask a question anymore. After 10 years at this practice, I am currently looking to change because I cannot stand to be treated like that by his staff every time I go to the office.
5.0 Rating
February 26th, 2015
5.0 Rating
July 29th, 2014
Dr. Brunetti has been my doctor for several years and has always been very compassionate, and thorough. He is great at follow-up and goes the extra mile. His staff has also been helpful and will try to get me in as soon as possible even if I call at the last minute. I think he is wonderful!
5.0 Rating
July 5th, 2014
Experience
5.0 Rating
June 10th, 2014
Review of Physicals and appointments
I love his personal warmth and attention beyond me to asking about how my family, esp. sisters are doing as well as his care for people. I wish there were more of him and can totally appreciate the reason he is booked out for annual physicals for 4 months. With his schedule I wonder how he is able to get any sleep and take care of himself. A really wonderful pillar of the community, father friend and neighbor as well.
5.0 Rating
April 11th, 2014
Patient
Dr. B tends to nod sometimes because he is on call a lot... To say that he may be on something is a shame... Get to know him better before you post such comments.... I consider him as the smartest, nicest doc I have ever met... Excellent physician... Truly cares about patients...
2.3 Rating
March 11th, 2014
same thing happened to me
I had the same experience as this other writer. Dr Brunetti had come highly recommended and I'm sure he is an excellent physician when he is on his game. I was extremely upset to find him nodding out during my exam (July 2013). I was so shocked that I just sat back and watched him to see how long he would stand at his writing stand, pen drifting across my chart, before he woke up again. This must have happened 4-5 times during my 25 minute visit. He was fully alert during the physical portion, but my confidence in him was destroyed. Afterwards, I commented to him on how lethargic he seemed. He blamed it on allergy medicine, but I know a drug high when I see one. A colleague of mine said she'd had the same experience with him as well. I kept a copy of the prescription he scrawled that day - pen lines dragging all over the place. I hope he gets some help. In the meantime, patient beware.
5.0 Rating
October 29th, 2013
wonderful experience once i finallly got in to see the doctor,very busy practice and was happy they excepted my insurance.Feels a little like a hospital waiting room sick patients come in and i was a bit concerned about that but i myself have been known to do this so im glad to know i can get in if i need to.Staff was helpful and considerate i wouldnt want that job for any amount of money some of the patients are absolutely inconsiderate.
1.0 Rating
July 14th, 2013
Shocked
Dr. Brunetti FELL ASLEEP during my checkup. He leaned on that little writing stand and nodded out 2X. He is such a nice guy and came highly recommended but I haven't seen the follow-up I expected from my first visit a year ago. He is always over-booked and the front desk staff is nasty. I talked to a friend who also goes there — he also had witnessed the nodding out but thought it was an isolated incident and therefore not a big deal. Addiction is a common problem in the medical field. I'm not sure if Brunetti is overworked or on something but I am never going back to him.
3.7 Rating
August 10th, 2012
STAFF, AS ADVERTISED, IS A NIGHTMARE
Yes, I agree with the others: the staff is an absolute nightmare. My question: why do they still have jobs? Returning calls, setting up appointments, calling in prescriptions, no task is easy; everything somehow gets complicated. They seem to take pride in being mean and they're the worst office I've ever seen by far. All that said, Dr. Brunetti is very good though, like him a great deal; I've been seeing him for four years; sometimes he doesn't figure out the problem as quickly as I'd hope but he typically figures it out sooner or later.