Rate Now
Share Your Experience
Have you seen Dr. James Curran?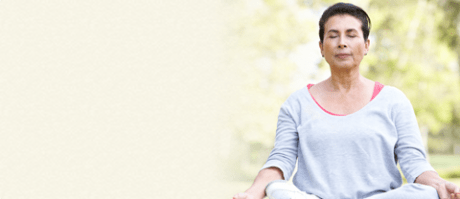 COPD
Get the facts about chronic obstructive pulmonary disease (COPD), including symptoms and complications.
Quality Rating
Highly Satisfied
25 Ratings with 10 Comments
2.0 Rating
February 24th, 2016
high hopes dashed
I can't even get Dr. Curran to refill my prescription. My last several appointment times have been consumed by him complaining about how tough life is: he can't figure out the new computer system, he asked for help and you know what they said? They said No." I'm sorry but at least you can work and aren't in constant pain with a rheumatologist who doesn't make the time to send a pain medication prescription in the mail. It only takes a minute to address an envelope.
5.0 Rating
January 8th, 2015
3.7 Rating
June 30th, 2014
I too am a patient with Dr. Curran. If you get him on a good day he's great and will spend time with you and try to figure out what is wrong with you. If you get him on a bad day watch out. He does not listen, he's in a hurry, does not spend time with you and you have to wait for the next appointment which is usually 3-6 months. So, I have mixed feeling towards him.
5.0 Rating
August 8th, 2013
Auto Immune Disease (Sjogrens)
I too been a patient with Dr. Curran yes, he is very up to date with auto immune diseases. I cannot find any information about Dr. Curran knowing about Sjogrens. At first Dr.Curran was very interested in me and now I feel that I'm a pain in *** he cannot give me an answer on certain things. His response is "I think" thru his nurse. If a nurse is going to work with a Specialist than she should have knowledge about that disease. I know for a fact that Mayo, Cleveland, and Rush have nurses that have knowledge of the diseases that the doctor specialized in. Don't get me wrong I like the University of Chicago and the staff and nurses. I just wish the Hospital would have more Doctors that specialize in Sjogrens and other womens diseases. Why not have a Sjogrens Center. There are many women not being diagnose with Sjogrens or misdiagnose. This is a very scary disease. Many women are being diagnose with Fibro when they actual have Sjogrens. I was diagnose with Fibro about 24 years ago and along I had Sjogrens. Yes, the University of Chicago diagnose me with Sjogrens. Thank you Dr.***
2.3 Rating
September 21st, 2012
I've been seeing Dr. Curran for 4-5 years. He diagnosed my disease after I had seen multiple doctors who could not decide on a diagnosis. For that I am thankful, but after his diagnosis and getting me to a stable condition, I feel like I am not on his radar anymore. I am one of his younger patients, and majority of the time my condition stays the same, but recently it was discovered that I had to have a major surgery due to arthritis...something I felt was a major red flat, but when I informed him it seemed to register no response. I feel like our appointments are very routine and rushed. Often when I have questions for him he answers quickly and then seems to rush out the door. I have left feeling frustrated on more than one occasion. He is a highly ranked rheumatologist, so I understand his knowledge is extensive, but I feel like he does not listen and does not understand what I want out of my visits with him. One of my biggest issues was that I had been on a steroid for 7-8 years and when I asked him about this and getting off of it or finding an alternative his response was that he doesn't have patients on this steroid long-term...what is long-term? For this drug, 7-8 years is a long time. I tapered off of this drug on my own and found alternatives on my own. Disappointing.
5.0 Rating
December 9th, 2011
excellent doctor
I am a current patient of Dr. James Curran. I think he is terrific and understands my disease better than most doctors.
5.0 Rating
October 16th, 2011
Dr. Curran is a blessing
After 15 years since Dr. Curran's diagnosis and being brushed off by other physicians, I came back to Dr. Curran who had the knowledge and understanding as well as a caring attitude to help me get my health back. I have the utmost respect for him and his aptitude for rheumatological diseases as well as his willingness to listen and believe to get all the pertinent info! I would recommend him to anyone!
5.0 Rating
October 7th, 2011
Great doctor
5.0 Rating
August 8th, 2011
Highly recommemded
5.0 Rating
June 17th, 2011
Nice And Pleasant Personality, Competent & Compassionate Physician.
5.0 Rating
September 21st, 2017
5.0 Rating
January 28th, 2017
Nearby Doctors

Dr. James Curran is similar to the following 3 Doctors near Chicago, IL.