Rate Now
Share Your Experience
Have you seen Dr. James Rose?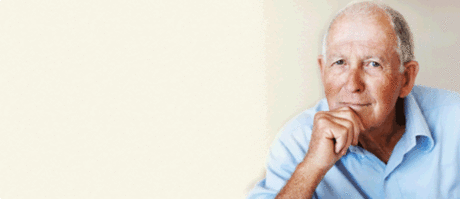 Parkinson's Disease
Get the facts about Parkinson's disease, including symptoms and how the disease progresses over time.
Quality Rating
Highly Satisfied
52 Ratings with 11 Comments
5.0 Rating
July 14th, 2017
5.0 Rating
May 29th, 2017
Great Surgeon!
5.0 Rating
January 12th, 2016
Honest Dr. with compasion for his patients
Dr. Rose is a stand up guy, one of the only drs that told me to wait untill i couldn't stand the pain any more before haveing surgery. I was told i would need 5 surgerys to get me back as close as possible to normal. That was 20 years ago and so far i only had to have three. I still hurt some but nothing like before I had the first surgery.
5.0 Rating
August 28th, 2015
Still Alive & Grateful .!
Dr. Rose is a life saver.! I was in a violent/deadly fight in Padre Island, Texas in 1986 and was Life Flight into Houston within 11 hours. A hole in the left temple was a laceration from a knife, which was 1 inch into the brain. Hard to believe that I was saved. Dr. James E. Rose was the life line for me. 29 years, I'm still alive and living a wonderful life. BIG THANKS for him and his crew.
1.0 Rating
November 14th, 2013
Maybe I should have waited till summer was over to get surgery....
I will begin my honest account of my experience with Doctor Rose first by saying that going into the surgery I had realistic expectations on what he was offering to do for me. I had no delusions that he would open me up and Have a miracle cure for all of my back problems. I did however after talking to him feel like he would make an honest attempt to help me as a patient, which in hindsight was an incorrect assumption to make. I will also say that my unhappiness is not predominately based on the fact that the procedure was a failure as a whole, but more so based on the treatment I recieved beyond the of surgery (for the record it was a laminectomy and discectomy that was being performed) From the beginning I will say that the experience was on the right track to being a pleasant one all around. My first visit in his office was relatively quick, he was super nice, and was quick to answer any and all questions I had. Being only 25 at the time and fearing Back Surgery In general, he was excellent at making me feel like with his many years experience he would have a great shot at relieving me of much of my sciatica and lower back pain. The day of my surgery, I will again praise him for his friendly demeanor, and willingness to talk and try to answer any questions and concerns I had. He even say and chit chatted with me as the anesthesiologist began prepping me to be put under for the procedure. Unfortunately, immediately after the procedure was over and I came to, I never saw The Friendly Informative Doctor Rose again. For the 24 hours I was in the hospital following my surgery, I never saw Doctor Rose. Not once. I was instead greeted by His Assistant Physician ( I cannot remember at this time her name or exact title so forgive me). From the minute I woke up from the procedure I still felt mostly the same types of pain I had been having, only masked by medication.The Assistant assured me that it would take a bit for the pain to go away following surgery, It didn't seem like a farfetched idea at the time. I went home and began the road to "recovery" Cut to 2 weeks later, I was still in agonizing pain in my right leg, and had no relief at all. I called the office. Rose wasn't available, but his assistant was. She was quick to tell me to give it more time. Cut to 2 more weeks later, still exact same pain, to the point that I was unable to begin doing the physical therapy that was suggested following my procedure. So I called the office once again. Again she wanted to brush iit off, but since I was persistent that I was concerned, she scheduled a follow up appointment as well as post Surgery MRI. I was very clear that I would like to speak to Doctor Rose upon my follow up but was told that My appointment would be with the P.A, But that Doctor Rose would be in the office if I had any questions. Cut to a week and a half later, I finally get in for my follow up visit, MRI Films in hand, ready to see what my next step was to try to become pain free. To my not so surprise, Doctor Rose was not in the office that day. Upon looking at my new MRI reports and films, The P.A. was certain "they had done everything they could" and that my pain was caused due to inactivity and bursitis that had developed in my hip, even though the pain was exactly the same sciatic pain I had pre-surgery. She prescribed me another dose of pain meds and sent me on my way to my primary care doctor. apparently it was his problem now. After seeing my primary doctor regarding my "bursitis" I was treated with steroids as recommended by the PA at Doctor Roses Office. This also did not help and my doctor was not convinced this was the cause of my pain, and neither was I. Cut to another few weeks later when I had allowed the steroids to run their course, I still had no relief and was relying on pain pills just to get through the day. I call back to Doctor Roses office, admittedly upset but still politely trying to figure out what my next step would be. This time I was not even greeted with an option of a follow up appointment or an alternative. The Physicians Assistant then informed me, that they had done all they could, they could no longer prescribe me the pain medicine, and that it was not their issue to resolve that It was my primary care doctors problem. Needless to say I was thoroughly upset....... I guess if anyone is willing to read through this extremely long review, I would just recommend being cautious. Doctor Rose might disappear on you too.
1.0 Rating
June 4th, 2012
Jerk!!!
He kept me waiting in a hallway for 2.5 hours while people walked by going to lunch in a busy hallway. I did not see this guy for over 5 days after the surgery. Its been over 3 years and I am worse than I was before the surgeyr and still mad. I found out at MD Anderson my tumor was so small they could have done radiation. Instead of that, to this day I have vision problems, nerve problems in my face and leg, 4 plates, 16 pins and 8 screws, and a chin clip in my head. He didn't shave my ocular orbit like he said he would...he shattered it!! I live everyday with a cracked head feeling and headaches. To this day if I touch my face it's like being shocked. I hate this man for the disfigurement of my face-it was suppose to be a small hole on the side of my head...not a major mess and scares. On top of it he admitted they over extended my neck during surgery and I have small fractures in my neck. I will FOREVER hate this man!!! BEWARE!!!
5.0 Rating
April 2nd, 2012
Great Dr. I would recommend him to anybody.
Dr. Rose has been a life saver for me. He has treated me for the last ten years for spine problems. I don't recall there ever being a time when I needed to see or talk with him that he did not make himself available to me. I have never seen a Dr with such a great bedside manner. His staff is just as great and i will continue to use Dr rose in the future. If you need a Dr. for your back I would recommend that you make an appointment with Dr. Rose. I promise you that you will moth be disappointed.
5.0 Rating
August 2nd, 2011
Jay S.
Dr. Rose is not only an excellent Dr., he is a friend. Dr. Rose has performed many surgeries on me from lower back to upper brain stem. He has a GREAT "bed side" manner, and reflects that throughout ALL that he does.My was in his hands many times, and I, for one am very appreciative of his talents and abilities.
5.0 Rating
June 3rd, 2010
Dr. James Rose
5.0 Rating
April 13th, 2010
Not only a very find Dr., but a people person!
5.0 Rating
October 3rd, 2009
4.0 Rating
August 10th, 2017