Rate Now
Share Your Experience
Have you seen Dr. James Gammon?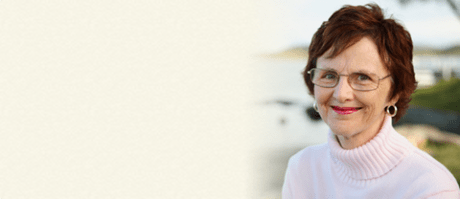 Diabetic Macular Edema
Get the facts about diabetic macular edema, including the different types and the doctors and specialists who treat it.
23 Ratings with 8 Comments
1.0 Rating
April 21st, 2016
Kicked us out of his office for declining eye dilation for an eyelid issue
When I checked my son in at Dr. Gammon's office today, I reminded the receptionist that we were declining a dilation because we were having him seen for an eyelid issue, not a vision issue. After briefly looking at the eyelid, Dr. Gammon refused to tell us anything or look at my son further unless we agreed to a dilation. He bullied us and when that failed, announced that he refused to treat us and that we needed to leave. I pleaded and told him were were desperate enough to go out of insurance to see him and he verbatim said that he "didn't care." I told the receptionist when we booked the appointment that we would decline a dilation, I told the receptionist when we checked in that we would decline it and I told Dr. Gammon at the start of the appointment, and at none of those points did anyone tell me that Dr. Gammon refuses to see patients who decline dilation. He could not give m a reason why it was necessary beyond that my son "could have eye cancer." My son's issue is recurrent styes! It made no sense and it was traumatizing for all of us as well as an utter waste of time. We waited six weeks for this appointment!
1.0 Rating
October 16th, 2015
Dr Gammon is obviously not educated in how to work with people, let alone children, let alone children with special needs. My 5 year old autistic daughter with sensory issues was terrified. It was her first eye appointment & she didn't know what to expect. Instead of being patient and kind & explaining things to her (like the very nice medical assistant did) he felt cold-hearted coercion was in order. He threatened her multiple times ex; "you better stay still or I'll hold you down & you won't like that," "you better look straight ahead or I'll put the eye drops in again & they'll hurt," etc. He invalidated her feelings, "oh, that doesn't hurt," and basically treated her like an inconvenient piece of meat that needed to be roughly inspected, as opposed to a scared little girl who has very real sensory issues and very real fears & needs to be treated with a little compassion and common decency. Dr Gammon may have 42 years experience in medicine, but he could use a lot more experience and / or training on how to be a human being. Don't take your kids here.
5.0 Rating
September 3rd, 2015
1.0 Rating
August 21st, 2015
WRONG DIAGNOSIS
I TOOK MY BABY FOR A LUMP IN HER EYE. SHES 5 MTS. HE DIDNT EVEN LOOK AT IT AND SAID HER VISION WAS POOR (-4.00) WHICH SHES ALWAYS FOLLOWING US FROM ONE SIDE TO ANOTHER. AND HE SAID IN ORDER FOR HER TO SEE I WOULD HAVE TO GET RIGHT IN FRONT OF HER FACE. I LEFT CRYING STRAIGHT TO HER DR AND TOLD HER. THEY WERNT SURPRISED AND SAID ITS HAPPENED TO OTHER PEOPLE...NOW IM BEING SENT TO STANFORD FOR A SECOND OPINION. DO NOT SCHEDULE WITH HIM.
5.0 Rating
August 11th, 2015
5.0 Rating
October 27th, 2011
1.0 Rating
October 1st, 2010
Regreting decision to take my son here.
After waiting more than half an hour, we (my husband and I) were laughed at by James Gammon when we asked him to wash his hands after handling the previous patient's eye. We had noticed that he hadn't washed his hands in between the the two patients previously and wanted to ensure our son's eye safety. He laughed and said he knew more about infectious diseases than us and said it was a waste of time talking about it. I'm just praying other moms and dads find better help for their children.
1.0 Rating
July 30th, 2010
Harsh, calloused, unprofessional
1.0 Rating
September 21st, 2017
2.0 Rating
August 16th, 2017
5.0 Rating
December 15th, 2016
5.0 Rating
August 18th, 2016