Vitals cannot verify whether or not this professional is currently practicing. We recommend that you attempt to contact the provider to verify their status. Please email us at support@vitals.com if you have any additional information.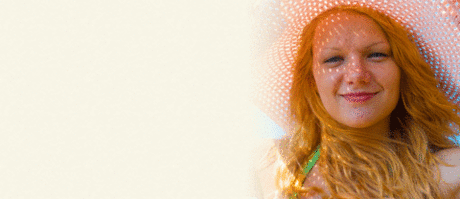 Skin Cancer
Get the facts about skin cancer, including the different types and symptoms.
21 Ratings with 11 Comments
1.0 Rating
August 18th, 2016
1.0 Rating
May 15th, 2016
Don't go! Unsafe!
5.0 Rating
September 30th, 2014
customer
1.0 Rating
September 12th, 2013
Crook
This guy doesn't know anything about what he claims , he has very poor knowledge abut cosmetic issues but he knows how to empty your pocket, very poor communicator , can not answer your medical questions , all he has are few pictures in his office that are not his work . Anyhow stay away from him if you care about your health .
1.0 Rating
July 9th, 2013
Never again!
I went in for a regular injection which usually takes 15 min tops I was in the office 45 min because he felt it was appropriate to explain to me what fat injections hed like to inject around my face (around eyes/cheekbones)im a 24 y.old female!....after I explained im rather not even tjink about a face transformation at such a young age not to mention I have very little fat on me he asked me to get up and searched where the fat could be located, I was very uncomfortable to say the least, I was standing half naked& I came in for a simple botox injection. ... huge mistaje!!!! Be careful who you go to
1.0 Rating
March 26th, 2013
Potential client gone sour
First, I was warned not to see this doctor, by a few... So I make my appointment for noon one day. It was easy! On the day of my appointment I receive a phone call from the office. The voicemail stated that the doctor had an emergency and needed to reschedule. I was a little bummed as I don't always have a noon availability, but whatever, emergencies to happen. So I wait until the work week to call. I call twice and both times leaves messages to reschedule. It's been week TWO and still no call back. His emergency makes me believe that it was a hot lunch date he needed to attend. Very unprofessional and his office will not receive business from me.
1.0 Rating
October 28th, 2012
The worst Laser hair removal experience.
I went for laser hair removal. After each session of treatment I was expecting to see less hair. After few sessions I noticed that the hair became more and thicker rather than getting less! It seems that the instrument has a very low power and not suitable for efficient hair removal. I asked for my money back because the treatment didn't work but I was not refunded. The doctor was continuously trying to sell his products and came across more of a sales person than a doctor. He did not show any care or attempt to get better results. Therefore, I discourage anyone to see this doctor.
5.0 Rating
July 21st, 2012
Great first visit!
I had my first laser hair removal procedure today. There were others there as well for their first time, and one who was coming for her second treatment. Everything was great. The girl at the front desk was helpful and friendly, as was Dr. Goodnight. The procedure was painless and quick, the laser is new, and everything was better than expected! A few of us were talking about how we would see how it goes and our friends are awaiting feedback (we were quite nervous), I think we all had good things to say! Excited to go back for treatment #2 and would definitely trust Dr. Goodnight with other treatments in the future as well and tell my friends. He also took time in the room to answer any questions and explained things very well during the process.
5.0 Rating
May 14th, 2012
Age Healthy and Youthful
Dr. Goodnight is the answer to my growing old Healthy, Fit and Youthful! He is very compassionate at his work. He offers Spa Services, Cosmetic Procedures, BioIdentical Hormones, Nutrition and more. The combination of these services have given me the energy and health I had when I was in my 20 as well as my overall appearance being fit and youthful so naturally
5.0 Rating
January 10th, 2012
My first visit
Dr. Goodnight is an extremely caring, compassionate and professional doctor. He gave me ALL the options to choose from and never pressured me into choosing any one procedure over another. I truly appreciated that as I'm kind of "whimpy" and currently prefer the absolute least invasive treatment. I saw an instant improvement in my Peleve' procedure and I am looking forward to seeing Dr. Goodnight again and having further treatments as well as more in depth procedures (when I muster up some courage). Seriously, I'd recommend Dr. Goodnight to any one of my friends who want to maintain their youthful looks.
2.0 Rating
November 9th, 2016