Rate Now
Share Your Experience
Have you seen Dr. James Goydos?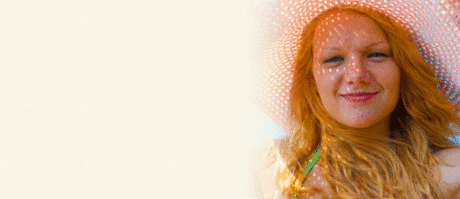 Skin Cancer
Get the facts about skin cancer, including the different types and symptoms.
45 Ratings with 21 Comments
1.0 Rating
December 2nd, 2016
5.0 Rating
October 4th, 2016
Don't listen to the negative people here
Dr. Goydos is treating me for a very tough cancer and he has been outstanding. He takes care of very tough cases and I'm sure it doesn't always work out but I hate when people blame the doctor - he didn't give you the disease! I have nothing but good things to say about Dr. Goydos and I would definitely recommend his to others.
1.0 Rating
August 1st, 2016
Stay Away from this Man! Don't believe anything he says!
I would never trust or believe a word this man said to me again, Nor let him touch me or my loved ones with a knife. He told me whatever he felt I needed to hear to agree to unnecessary surgery. He acts so nice, so trustworthy, sells himself like he's the greatest cancer surgeon in NJ, and gives so much time. But then after surgery, when so much has gone wrong, he says, oh, that happens to everyone, oh, that happens all the time. Even though he had assured me it would not before. Stay away!
5.0 Rating
September 11th, 2015
Top melanoma surgeon
5.0 Rating
August 2nd, 2015
5.0 Rating
February 3rd, 2014
Forever Grateful
I was first diagnosed with advanced melanoma by Dr. Goydos back in 2010. I knew after the first appointment with him that he was extremely knowledgeable and caring and I felt confident that I was getting the best treatment. He explained everything carefully and took the time to answer my questions. He performed the initial surgery and two thereafter and was successful in removing my tumors. Unfortunately with time my melanoma spread and he wisely recommended that I consider a clinical trial. I was scared and knew my future was uncertain but his upbeat demeanor gave me hope . I joined an Immunotherapy clinical trial that was of my own choosing and he endorsed what I chose and gave me excellent advise along the way. Long story short I am healthy now and forever grateful to Dr. Goydos . I have been diagnosed with no evidence of disease for more then three years and was fortunate to have all the excellent care that I received at the Cancer Center at Robert Wood Johnson.
1.0 Rating
November 8th, 2013
Terrible doctor!
Please don't go to this doctor! He was so confident about my melanoma not spreading when all the while it was all over my body. Never did any scans just chest X-rays in the 4 years that I went to him!! Very incompetent!!! I am losing my life because of this man...
5.0 Rating
March 6th, 2013
Don't listen to the last reviewer
Dr. Goydos treated me for my melanoma and did a wonderful job. My melanoma had spread to my lymph nodes and he did all the surgeries and then sent me to a medical oncologist to take care of the scans and chemo (I didn't need chemo thank god). He is the surgeon - the medical oncologist takes care of you when your cancer has spread "all over your body" and Dr. Goydos made sure I saw the best. Also, he works for the University as a professor so the crack about making more money is just wrong since he gets a salary as far as I can tell.
1.0 Rating
February 16th, 2013
Would not recommend this doctor.
I would never recommend Dr. Goydos. He pushed my husband aside after operating on him knowing that his melanoma spread throughout his body. He just had to make more money. My husband was going to him four years and he never did any pet scans or any other scans. Four years ago when he operated on him he should have treated him with chemo or radiation and he chose not to do either! My husband passed away 28 days after the second operation. Please don't go to this doctor !!!
5.0 Rating
January 20th, 2013
What an experience, I was told I had an advanced melanoma two months ago and I just had my post op appointment with Dr. Goydos and everything came out ok. I have my life back. I am so glad my dermatologist sent me to Dr. Goydos. He is a very caring and energetic doctor. He talks a little fast but he also listens to me as if I was the only person in the world when I have questions or concerns. My family doctor told me that Dr. Goydos treated his son and he couldn't be happier with the outcome and his continued care.
5.0 Rating
March 13th, 2012
One very happy patient!!
I'm one who reads the reviews of doctors before I make an appointment. Dr. Goydos was wonderful!! I was diagnosed with early melanoma and he preformed the surgury. He had a great bed side manner. He explained everything that was going to happen. During the surgury he was talking with me and it made me feel very comfortable. I wouldn't want to recommend him to anyone, for that would mean they have skin cancer, but if I had to, I would immediatly!! He's the best of the best!! Thank you so much Dr. Goydos!!
5.0 Rating
November 28th, 2011
Highly Recommend
I was referred to Dr Goydos by another surgeon and although my first appointment was an hour wait he apologized and was informative, knowledgable and caring. I was comfortable from the moment I met him. Lolita Samuals (nurse practitioner) and Dr Goydos always answered all my questions, gave me information and were easy to access when needed. I was able to relax and put complete trust in Dr Goydos for my care. Lolita and Dr Goydos are upbeat caring people who I highly recommend.
Nearby Doctors

Dr. James Goydos is similar to the following 3 Doctors near New Brunswick, NJ.