Rate Now
Share Your Experience
Have you seen Dr. James Guille?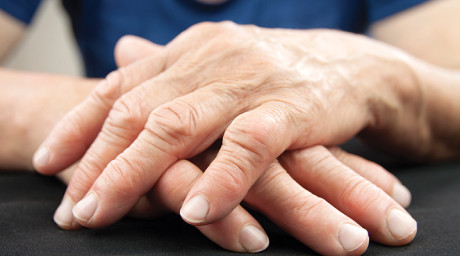 Osteoarthritis
Get the facts about osteoarthritis, including the symptoms and doctors who treat it.
28 Ratings with 11 Comments
1.0 Rating
September 19th, 2016
1.0 Rating
October 21st, 2015
is not a hand doctor
1.0 Rating
June 18th, 2015
will never go back to him
I took my 18 year old daughter to see Dr Guille cause he worked at Shriners children's hospital for years and I thought he could diagnose her back pain. He have her an injection ( which atrophied her tissue leaving a dent in the tissue). When she told him her pain radiated up to her shoulders, he contradicted her and told her " pain doesn't travel upward. " he never checked her for scoliosis or evenness of her hips and shoulders. Just told her it was muscle spasms. So she went to a chiropractor for a second opinion and he did a spine x-ray which revealed an 18 degree levoscoliosis which was the reason for her pain. I can't believe a pediatric spine surgeon misdiagnosed my daughters scoliosis. What a terrible dr. Wouldn't recommend him to my dog. Anyway, the chiropractor helped her feel better.
1.0 Rating
June 4th, 2015
Looks like Dr. Guille works for the Insurance Company! He can do better Job as sales person rather than a doctor! I really disrespect a doctor when he drops all the work ethics and start working as insurance company agent. after 4 visits he did not diagnose my pain and had to call the Insurance company every time to see what he should do. I don't recommend him at all.
3.0 Rating
April 6th, 2015
3.0 Rating
March 28th, 2015
1.0 Rating
January 23rd, 2015
The Worst ever
This practice took me in and seemed to give me an accurate diagnosis. I was told to call a number to a pharmacy they use to get my script. I called the place 4 times before they actually picked up. I then was transfered to another person's voicemail. I left a message but no call back. I called again and left a message. They finally called back and said the doctor never gave them the script. I then called the office to see if he could just give me a script for my pharmacy. I got a call back about my next appointment and while on the phone with her I mentioned the script. The lady told me she would transfer me to the nurse, I got the voicemail and left a message, STILL NO CALL BACK! This place only cares about making an easy buck and nothing about their patients.
1.0 Rating
December 25th, 2014
worst doc ever
This doctor does not even care for his patients. Just wants a treat from your insurance. He just asked me to leave without giving accurate diagnosis and said he wont even give me script for mri as his staff is too busy to deal with insurance.When i called them asked for a follow up appointment, they kept me on hold while they asked the doctor about it. Then they tell me not to come to their office again follow up with my primary care.Money hungry bean bag!!
5.0 Rating
June 13th, 2014
I'm not particularly sensitive, but wow - a doctor who says do XY&Z, and if things aren't better - "then I'll believe you're story"? What story - pretty sure I didn't bring a book about the three little lambs with me? His possible expertise lost all credibility based on poor bed side manner. An over weight doc - making statements about my fitness? No, I would not go back to see this man. Never. Not ever.
1.0 Rating
March 5th, 2013
Teacher
This was THE absolute worst medical experience I remember having. I was waiting more than an hour and finally asked how much longer I had to wait and if I could get a magazine after spending an additional 20 minutes in the examining room. As it happened, the DOCTOR was standing right behind me and said I could just LEAVE. I then asked for my MRI, which was the reason for the appt. to begin with, and the MA said they didn't have it. It was HORRIBLE and it took all I could do not to cry on my way home.
5.0 Rating
December 13th, 2011
top doc in my backyard
5.0 Rating
March 29th, 2017