Rate Now
Share Your Experience
Have you seen Dr. James Hawk?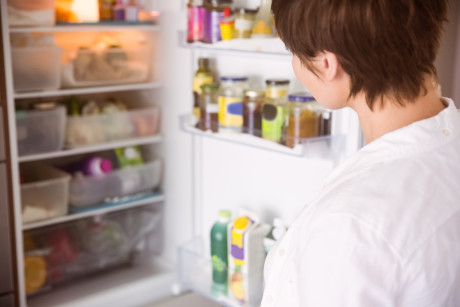 Binge Eating Disorder
Get the facts about binge eating disorder, including symptoms, causes and related conditions.
149 Ratings with 48 Comments
1.0 Rating
August 7th, 2017
Wow , If you decide to see Dr. Hawk !
5.0 Rating
May 23rd, 2017
I so miss Dr. Hawk! I am offended for him at the rumors going around this gossip town. Why anyone would say anything bad about him is beyond me. Are you upset that you have to sit in the waiting room because he is taking the time to listen about the concerns someone may have like he does for you? Are you upset that he answers their questions and asks them questions about their pain if it is worse, better, is the medication working, or discussing sending them to a certain specialist like he does for you? Yet, maybe your upset that he holds your hand & whoever you have brought with you in the room & bows his head in prayer. Wow! Guess your right what a terrible thing that he not only does this with one patient but, even YOU as well that has slandered his name so horribly bad. This Dr. is the best Dr. I have EVER had. I think the others should take the time and prayer for their patients as well instead of treating them like a number. The option that is in this town for pain management is ridiculous. My first day I met this other Dr. he did not even know my disease and told me he would have to read up on it so he could get an IDEA about it for the next visit. People that I meet that are not doctors are familiar with it or have at least heard of it. I pray for Dr. Hawk and I am very thankful to have I got to experience what a real doctor is and to know what to look for in what a true, caring, concerned one should be. Thank you Dr. Hawk.
5.0 Rating
February 21st, 2017
Thankful for such a caring Doc
I have been a patient of Dr Hawks for 4 years. I have never had a problem with him. To the contrary I find him genuinely caring and compassionate. a few years ago I became concerned because I had plateaued on my medication and it wasn't working effectively anymore. i told him I had had a lot of success with a different,stronger med in the past,but he explained that the risk of dependency was far too high on that medication and offered me an alternative that won't cause the same issue. I appreciated that take and that he didn't act like I was a "drug seeker"instead helping find something we were both comfortable with. I have been through 2 issues with him when the State questioned him,and stayed loyal,because he's worth it. I'm glad he's back and have no problems with the extra measures he is taking to insure all rules are followed. Thanks Dr. Hawk for what you do for those of us that live with chronic,unrelenting pain. I'm glad I have a Dr that doesn't act like I did something wrong because my back is all jacked up.
5.0 Rating
October 13th, 2016
A++++ Doctor
1.0 Rating
October 10th, 2016
Ms.
5.0 Rating
October 9th, 2016
Dr. Hawk
5.0 Rating
September 29th, 2016
5.0 Rating
August 18th, 2016
5.0 Rating
August 13th, 2016
pain management and primary physician
Dr Hawk is a very great physician. He is through with his patients. He sincerely cares about his patients. His judgment call is based on his training for way over two decades and on going training. As pain management he does not push meds on people. It is the people that tries to force his hand that he does not tolerate, and no other pain management physician would allow it as well. He is strict with his practice and oath . I personally think Dr Hawk the is one of the best pain Doctor their is, and as a person he is great. He does not deserve to be to be treated the way he has.
5.0 Rating
August 12th, 2016
Great Doctor