Rate Now
Share Your Experience
Have you seen Dr. James Hoppe?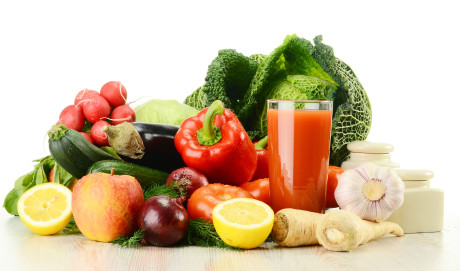 Type 2 Diabetes
Type 2 diabetes is a chronic disease in which your body is unable to maintain a normal blood sugar (glucose) level.
Quality Rating
Highly Satisfied
23 Ratings with 11 Comments
5.0 Rating
January 20th, 2017
The best doc
Ive been seeing Dr Hoppe since he opened the practice in South Plainfield. I have nothing but praise for him - he is the best doc I've ever been to. He is knowledgeable, has the best bedside manner and spends as much time with him as you need. I am not crazy about his staff as they are always changing and it is hard to get an appt with him but that does not deter me from going there because he is just that great!
2.0 Rating
September 30th, 2015
Made an appt for my fiancé. We show up and the receptionist says he isn't in the system somehow for today's appts but she put him in anyway. Then she ignored him while he was trying to hand her his insurance card so he plopped it onto his paperwork. She claims he threw the card at her and told me to tell him to grow up, and that she understands it's not his fault that someone didn't put him in the system but it's not hers either- really? She's the one who makes appointments! Then she tells my fiancé it is a cash only copay. Nobody told me that over the phone otherwise we would have arrived with cash. She tried to get another receptionist to be on her side and agree with her that she told me it was cash only. Whatever. (Someone else just walked in and only had a card on them too... So much for telling patients cash only when they book!) Anyway, The receptionist said to go across to quick check to use their atm... She gave us a 5 min window to make it there and back or she won't hold the appt. So we go across the street to quick check and their atm is down. We come back inside to the doctor office and told her it was down. She said to go to our bank and go to the atm there and she would hold the appt for another 15 mins. So now we're here again, waiting, again. Nasty receptionist.
3.0 Rating
August 11th, 2015
"Not Taking Emergencies Today"
My husband and I have been going to Dr. Hoppe for years. I was in the ER last night with a 103.3 fever and the ER doctor told me to follow up with my primary today, so I called his office this morning to schedule an urgent follow up appointment and his staff kindly told me that, "he's not taking emergencies today". Oh, I didn't realize I had to schedule my emergency in advance. Time for a new PCP.
5.0 Rating
April 23rd, 2015
Highly recommend
5.0 Rating
April 14th, 2015
5.0 Rating
August 6th, 2014
Nice Experience
1.0 Rating
October 11th, 2012
Shocked patience
The office staff is terrible. Extremely rude on the telephone. First they lost my blood-works, then I had to call 7 times to get them to fax the prescription for the blood-works to take to Quest lab and get it done there instead. I will advise NEVER to get the blood-works done there. Dr. Hoppe himself is not bad, he just has a very bad judgement for his office staff. If you feel like dealing with a bunch of rude people before you see the doctor, I would recommend going there.
1.0 Rating
June 21st, 2012
Don't Recommend!
My family and I have been his patients for a few years. His staff is terrible. I called to make an appointment I was on hold for a long time then she told me to call back in one hour. I did then they told me the same I explained that this is my second time then they told me to go on line and try to make the appointment. How horrible is this? I wont recommend this doctor to anyone. We are finding a new doctor.
5.0 Rating
April 28th, 2012
He is wonderful....
5.0 Rating
January 21st, 2011
5.0 Rating
August 26th, 2017