Rate Now
Share Your Experience
Have you seen Dr. James Hu?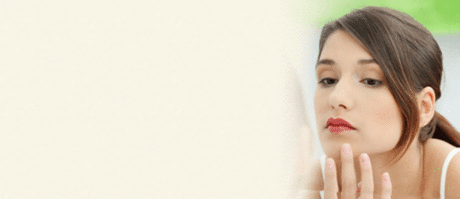 Acne
Get the important facts about acne, including the different types and what causes it.
22 Ratings with 10 Comments
1.0 Rating
December 24th, 2013
Worse doctor ever. Not a patient oriented doctor. Cannot be rate - He would tell you that he is 30+ years being a dermotologist but has such a bad and/or worst doctor.
5.0 Rating
May 4th, 2012
DR Hu cares about his patients and wants to do the best. He is definitely not in it for the money. I have been going to him for over 10 years as needed. In between I tried other dermatologist, but i end up going back to Dr Hu. His advice to stop using cosmetics was the best treatment I got compared to all other dermatologists I have consulted.
1.0 Rating
December 29th, 2010
I would never recommend this Doctor
1.0 Rating
December 22nd, 2010
Creepy Doctor
5.0 Rating
November 29th, 2010
Accurate Diagnosis and Effective Treatment
The rash that I had for years turned out to be related to the joint pains that I also had for years. No other doctor has ever made the connection. Dr. Hu started me on medication and I felt better within a few weeks. Now a few months later, it's like I never had it. I would highly recommend this dermatologist to anyone.
2.3 Rating
January 21st, 2010
Very rude, unprofessional staff
STRONGLY advise others to stay away as I can't imagine the scenario below is not a systemic problem.I had been going to Dr. Hu for over 10 yrs, not necessarily because he was a great dermatologist, but more so out of habit from my initial visits and I was comfortable with him.Recently, I had an incident with his staff (I think he had some turnover recently), who are EXTREMELY rude and unprofessional. The office billed me for $30.17, although the insurance statements indicated I was responsible only for the $15 copay.When asked for an explanation, the bookkeeper, Susie, refused to explain the breakdown of charges, indicated she had been sending bills every other month for 7 months (even though the insurance had just settled with the office three weeks ago and this was obviously the first bill) and said she was not going to discuss further but instead send to "collections". She also refused to let me speak to Dr. Hu directly and hung up on me.My husband confirmed with our insurance provider we were only responsible for the $15 copay amount and also called Susie the next day to try get an explanation. He was met by the same rude demeanor and refusal to explain the charges, and was informed that this has been sent to collections and is now between us and the agency, followed by a click and a dial tone.We have since mailed in the $15 copay check and our insurance company is working this from their end to try to get resolution. In the meantime, I am completely stunned that this office would act this way over a $30 bill. This says VOLUMES about how they do business and treat their patients.In the process, Dr. Hu has lost a long time patient.
5.0 Rating
June 23rd, 2009
Great care nice staff. worth the wait
got to the point of the problem
5.0 Rating
February 27th, 2009
This doctor is generally a good one
When I was living in Seattle I used this doctor all the time. I see him frequently due to me having bad skin. He does spend time with me if needed. I would recommend him. He is patient and I do believe he didn't become a doctor just to make money. I think he really wants to do the best he can to help improve people's skin or their skin condition. The doctor's you have to worry about is the ones that does plastic surgery that is totally out of their field. Would you go to an eye doctor that offers nose surgery and face lifts?????????????????????????
5.0 Rating
December 21st, 2008
This Dr. Knows Trouble of the Body
1.0 Rating
October 12th, 2015