Rate Now
Share Your Experience
Have you seen Dr. James Huddleston III?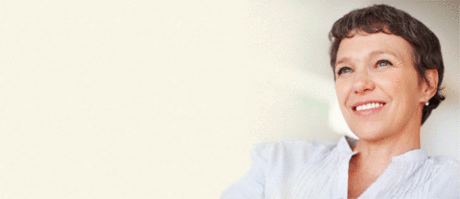 Fibromyalgia
Get the facts about fibromyalgia, including the symptoms and conditions that may be related to it.
Quality Rating
Highly Satisfied
31 Ratings with 13 Comments
2.0 Rating
April 26th, 2016
5.0 Rating
January 11th, 2016
Professionalism at its best!
4.0 Rating
July 22nd, 2015
Poor Revision TKR
I had revision TKR by this Dr. The operation was not successful. After 3 years I had to have another revision, Dr. Huddleston used a meniscus that was 2 times two small and a patella that was grossly two large. This Dr. did not respond to my complaints I used another Dr. for the revision with good results. I would not recommended Dr. Huddleston based on his work with me.
5.0 Rating
June 18th, 2013
patient
I honestly do not have the words to describe how great this man is. He and his staff made me feel like part of the family. Always was informed on the next step of my treatment, when it came time for the surgery, I felt soo at ease and totally confident in Dr Huddlestons skills and ability. Great bedside manner, came to check on me every day sometimes more after surgery. Every step, he was there. Very attentive, hands on Dr. In my opinion, he an angel in a white coat. Thanks to him, I can walk again. Thnx Dr Huddleston
5.0 Rating
October 14th, 2012
Kathryn Pish
5.0 Rating
June 20th, 2012
Hip arthoscopy bilateral hip joint arthritis
Dr. Huddleston is kind, compassionate, and treats each patient as a human being not a dollar sign or another number. I have complete confidence in his ability as a surgeon, he did two FAI surgeries for my hip joint problems. Unforetunately, my left hip was so deteriorated I must now go through total hip replacement of my left hip. I may have to do the right hip later in life, but I know I am in good hands, he is an awesome surgeon! This surgery is something one should really check on before agreeing to. Make sure the doctor does them alot. Stanford is the best experience as a patient I have ever had. I have had 15 surgeries and this hospital has the ighest quality staff of anywhere I have had to go.
1.0 Rating
July 18th, 2011
No warranty of partial replacement
I am a recipient of a partial knee replacement which was done in 2009. At the time, I thought the wait times were lengthy however, the staff was courteous and the doctor was pleasant. I have had little problems with my knee until recently. Approx 2 months ago I was walking on even pavement when my knee collapsed, resulting in me falling to the ground. Since that time, I have been on crutches or using my cane to get around. I have called his office numerous times to schedule an appointment and am being told that I need to have insurance pre-approval,or pay for it myself. Only then would they schedule me. Approximately 6 weeks after approval.
1.0 Rating
February 15th, 2011
Total knee replacement
I had surgery with him. I went in for the post-op, instead of coming in and check the very complicated operation that I had with him, he simply had his nurse take a picture of my knee. I went in again to see him and we find out that I had a big hole in my knee and he had to take me in for another surgery. He is very imature and does not seem to care or listen to patient. I will never see him again and I will recommend no one else to see him.
5.0 Rating
December 28th, 2010
PAIN FREE
ONE YEAR AGAIN I HAD HIP REPLACEMENT SURGERY. AFTER SUFFERING FOR OVER 4 YEARS AND BEING IGNORED BY OTHER DOCTORS. I FOUND DR HUDDLESTON ONLINE AND AFTER ONE VISIT MY HIP SURGERY WAS SCHEDULED. I AM TOTALLY PAIN FREE AND HAVE ONCE AGAIN REGAINED MY LIFE BACK. NO MORE LIMPING, NO MORE PAIN, NO MORE SLEEPLESS NIGHTS. I AM ONCE AGAIN ACTIVE WITH THE YOUTH GROUP AT MY CHURCH AND WILL BE GOING CAMPING THIS SUMMER WITH THEM. THANK GOD FOR THE SKILLS OF DR. HUDDLESTON HE'S THE BEST. THANKS, DOC
5.0 Rating
November 13th, 2009
Impressive
What a magnificent experience. I was impressed from the time I entered the reception area. 3 weeks later I had my surgery to correct issues from a previous knee replacement. The staff was courteous and knowledgeable. Having had this surgery 2 times before I thought I knew what to expect, boy I was wrong. The corrective surgery was almost painless. The thoughtful care I was given during my stay at the hospital was without equal. Dr Huddleston is without equal. My heartfelt thanks and admiration go out to this individual and his staff. I can again walk pain free!
5.0 Rating
September 5th, 2009
Knee Reivision
After having an artificial knee removed because of an infection there was bone loss. Our orthopedic didn't have the expertise to revise the knee and referred us to Dr. Huddleston. He was on board to do the revision the first visit. Within 2 weeks the surgery was done. Within 10 days of surgery my husband was back home. It has been 1 month and he is doing exceptionally well. I would not hesitate to recommend Dr. Huddleston to friends & family.