Rate Now
Share Your Experience
Have you seen Dr. James Incalcaterra Jr?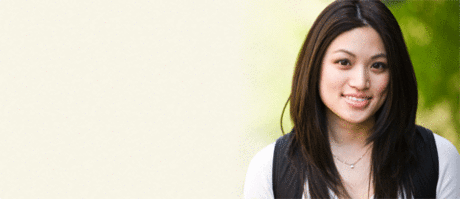 Birth Control
Get the facts about birth control so you can decide which type is right for you.
Quality Rating
Highly Satisfied
50 Ratings with 18 Comments
5.0 Rating
December 27th, 2016
Great diagnostician. He knows what is wrong when no one else does. He's practicing medicine because he loves it, not because he needs the money. He takes lots of time with each patient and keeps up with all the latest medical research.
1.0 Rating
July 18th, 2016
5.0 Rating
December 29th, 2015
Absolutely the best ever!
3.0 Rating
September 14th, 2015
After 3 screw ups I dont feel comfortable trusting him. He is a happy, outgoing, friendly person and spends whatever amount of time needed with his patients. That part I love! But first he wrote me a prescription for Aleve after I had spent 10 minutes telling him I couldn't take Aleve. Months later at another visit, he gave me a prescription for Meloxicam knowing that I have taken Lisinopril for years and the two cannot be taken together. But this week was the worst. In this case it was his assistant who screwed up not him. But she is still part of the staff. I was sent a paper in the mail telling me I needed to get the listed blood tests done. It was written to look like they were tests to see if my current meds were causing any side effects. Only after the results came back did I find out they were actually blood sugar and cholesterol tests for which I should have fasted. I didn't because I didn't know what kind of tests they were and nothing on the paper told me to fast. So now I have inaccurate test results because I didn't fast. And the insurance company won't pay for a new test. So I have no way of knowing what my blood sugar and cholesterol levels really are because an assistant screwed up. I'm moving on.
5.0 Rating
January 27th, 2015
3.7 Rating
August 10th, 2014
Not so sure
He comes across as caring, knowledgeable and gives you a feeling of security. But after spending 10 minutes telling him about side effects I had in taking a certain medication, I went to my pharmacy to pick up a new prescription and found he had written me a prescription for the same medication at double the strength of what I had told him about. Trying to call the office was useless. Got an answering machine twice. Left a message. 4 days later they still have not returned the call. Next time I tried to call I got an answering service. Still have not been able to talk to anyone in the office. Think I may be looking for another doctor.
1.0 Rating
October 8th, 2013
Inconsiderate
Staff nor the doctor are helpful. They do not care about the well-being of their patients. Inconsiderate, non-understanding, rude, and unhelpful.
5.0 Rating
September 16th, 2013
PM
Spent adequate time with me talking about my condition
5.0 Rating
January 23rd, 2013
Excellent Physician
5.0 Rating
October 10th, 2011
5.0 Rating
March 15th, 2011
GREAT GENERAL PRACTITIONER