Rate Now
Share Your Experience
Have you seen Dr. James Joki?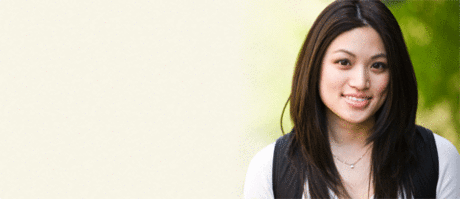 Birth Control
Get the facts about birth control so you can decide which type is right for you.
Quality Rating
Highly Satisfied
50 Ratings with 12 Comments
5.0 Rating
July 27th, 2016
Awesome Doctor
5.0 Rating
October 19th, 2015
He is a best and a good doctor.
5.0 Rating
September 26th, 2015
Amazing Doctor, and amazing man!!
Dr. Joki is an extraordinarily excellent doctor! There is no other physician whom I would trust with my life as I trust Dr. Joki. He's not just an amazingly good doctor, he's an exceptional human being!! Everyone I've met that knows him, have not only agreed with me about how fantastic he is, but are quick to share their own experience, and high praise of him!! Simply put, he's THE BEST!!
3.0 Rating
February 19th, 2015
Too Distracted During Appointments
Dr. Joki seems kind and caring, but he's not able to give the patient his undivided attention. He often takes patient phone calls while in the middle of an in-person appointment. He also wasn't knowledgeable enough to diagnose my urinary tract infection, and sent me home without a remedy. On the other hand, he was the first to diagnose small uterine fibroids without my having to go get a separate procedure for that. He has a mini-ultrasound in his office. I wish more GYN's had that.
5.0 Rating
December 17th, 2014
Great Doc, Great Delivery
5.0 Rating
June 28th, 2012
I am so grateful to have found this doctor!
One of the things I love best about having Dr. Joki as my OB-GYN is that he is supportive, caring, and you can tell that he loves his job. I felt very comfortable that he could handle any crisis during my pregnancy and his 30+ years of experience is rare. In any type of emergent situation or even in an important, but non-emergent, situation he fits you in to his schedule. After different visits or lab tests, he would call me at home to make sure everything was communicated and would answer any question. He takes the time to listen and his office staff and his RN are the best!
5.0 Rating
March 16th, 2011
Dr. Joki-- one of the last good doctors!
They don't make them like they used to. Dr. Joki is the old school type of doctor, personally caring about each patient he serves, calls them after hours, at home, TRULY cares. He looks at entire health histories, captures all the info, talks to find solutions and put it all together. He doesn't just treat symptoms, he works to find out WHY. And he delivers almost 100% of his patients' babies, almost unheard of nowadays! Thank you Dr. Joki!
5.0 Rating
December 4th, 2010
PharmaGirl
I absolutely love Dr.Joki! He is the best GYN I have ever gone too. He is so caring and thoughtful, always asking how you are and remembering details of your life from year to year. He is great at making you feel comfortable during visits... not many people can make me laugh during a PAP, but he will crack a joke and actually get me laughing during exams. He isn't even covered by my insurance anymore but I still go to him, that's how much I like him as my physician.
5.0 Rating
September 7th, 2010
i have been a patient since 1985. i have had all 4 children delivered by dr.joki and both grandsons delivered by him. when i lost my 5th child due to miscarriage he was almost as upset as we were. he cares about his patients. i trust him with my life and that of my children. the only negative thing i can say is he sometimes has babies come during office hours and is so busy trying to get to everyone that he comes off as very hyper. but if you have an important issue he takes the time and follows up.
1.0 Rating
December 15th, 2009
worst bedside manner I have seen
5.0 Rating
May 8th, 2008
Great, caring doctor.
Dr. Joki has delivered both of my children; I would have another just to see him! Seriously though, in my opinion he has a great, easy going sense of humor that I really click with and need. He can give the initial impression of being too "quick", because sometimes he does talk fast - but I believe it's just him thinking out loud. He is VERY thorough and highly believes in preventative measures, which is wonderful especially if you are in any high risk category. It may take some a little time to "catch on" to his style and quirky sense of humor, but you can tell immediately that he is really a caring and extremely knowledgeable doctor.