Rate Now
Share Your Experience
Have you seen Dr. James Jolley II?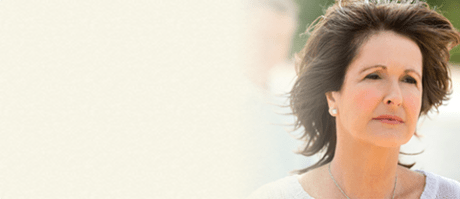 Metastatic Melanoma
The facts about metastatic melanoma, a serious skin cancer, including signs, symptoms & what happens to the body in each stage of cancer.
156 Ratings with 40 Comments
5.0 Rating
September 3rd, 2017
Best and most caring Orthopedic Surgeon In TN
Dr. Jolley and his staff have always gone above and beyond the norm to help me and my family. He has done back and neck surgery on me as well as many epidurals and has done surgery on both my brother and father. He does not let insurance issues stand in his way and has always gotten us into surgery right away when we needed it. No waiting for months on insurance to catch up. One day I could not lift my arm, in a few days he replaced a disk in my neck. A few weeks later I had full function of my arm again. One day I could not walk without a cane, a few days later he did an epidural and I was showing 20 llamas on an obstacle course Words cannot express enough how much this Dr has improved me and my family's lives. . . . ..
4.0 Rating
April 18th, 2016
love my dr
1.0 Rating
April 13th, 2016
WHAT A JOKE
HE IS A REAL IDIOT THAT TOTALLY MESSED MY NECK UP PARALYSING MY RIGHT ARM. HAD TO GET A NUROSURGEON TO CORRECT AND EVEN THE NURO DOCTOR SAID HE DIDN'T HAVE ANY BUSINESS BEING IN THE PRACTICE. I WOULD NOT RECOMMEND THIS DOCTOR - YES YOU MIGHT GET A GOOD RESULT, BUT I DOUGHT IT. THE STAFF WAS GREAT, BUT HE IS NOT.
3.0 Rating
February 18th, 2016
Overall Dr.Jolley was spot on with his diagnosis and the procedure went off without a hitch. After my surgery I was able to get up and walk with relative ease considering my procedure. If he would educate most all of his staff on how to be courteous and keep the patient in mind with being first he would have one of the best offices in the southeast.
1.0 Rating
January 19th, 2016
Still in pain
The staff (if you can get anyone on the phone) is useless. Dr Jolley did my surgery and I've been in pain for 3 years post op. He doesn't care and said I needed surgery on my neck and that it was his favorite surgery to perform (lucky me). I feel like a piece of meat he wants to butcher not a patient. I wouldn't recommend.
5.0 Rating
December 17th, 2015
Dr. Jolley and team have gone above and beyond to help me. Not only to treat me but to deal with insurance and employers. I would (and do) recommend Dr. Jolley to everyone that needs treatment. Yes, I've had surgery. He's had to replace several discs in my neck that were in very bad shape; PT just made it worse. I wouldn't trust anyone else to do the surgeries he's had to do. Also, Rebecca is very nice and understanding. She's very good at what she does. I've seen her numerous times.
2.0 Rating
November 9th, 2015
Dr jolley is the best doctor i have ever worked with. I have had severe pain in my neck and pain and numbness in the left arm and hand, dr jolley performed my second neck fusion on oct 30 2015 . He explained to me in detail what he was going to do and he done nothing less, he has a great bedside manner and i will continue to treat with him. I now have had 2 neck fusions, 1 low back fusion and several laminectomys and i will most likely need 1 more back fusion and doctor jolley is the only doctor that i will have do that. Dr jolley and his staff are 2nd to none
1.0 Rating
November 3rd, 2015
5.0 Rating
October 26th, 2015
Dr.Jolley makes sure you understand the issues wrong and is real humble and sincere in getting the issues fixed. He tells the options you have and then helps you make the right one, not only is he good he has a wonderful staff to, Great nurse and staff that gets everything completed and makes sure to its completed. I am very thankful i chose him.
1.0 Rating
October 26th, 2015
Retired
Dr Jolley came highly recommend. My appt was made through my dr. office. I was seen one time by Jolley and twice by dr jessica Scott. Surgery was finally a have to once my disc shattered at L-5 and L-6 . I was in a wheelchair in severe pain and surgery I THOUGHT would be quick, little did I know I would have to wait weeks before surgery. Finally after many calls surgery was set,be there at 7am surgery at 10. Day of surgery I was there early n prepped by 8am...I kissed my gf and was taken back...I didnt see Dr Jolley til 5:35 pm..YES THATS RIGHT I LAYED IN A PRE OP AREA FOR OVER 9 hours!!! My gf was frantic after several hours and demanded information only then did she find out that dr Jolley wasnt even at the hospital (this was at :330pm) at 5pm dr jolley walked in to waiting area and ahe asked how I was only to be told that I was next for surgery. 3 WKS LATER SURGERY AGAIN. NOW IM STILL IN PAIN AND GETTING A SECOND OPINION. I WOULDNT RECOMMEND JOLLEY TO ANYONE AT THIS POINT. 2YRS AND MANY APPT. I CANNOT TELL YOU WHAT HE LOOKS LIKE. SHOULDN'T YOU KNOW WHO OPERATES ON YOU .
5.0 Rating
October 26th, 2015
Dr. Jay Jolley IS THE BEST!!!!!