Rate Now
Share Your Experience
Have you seen Dr. James Kelly III?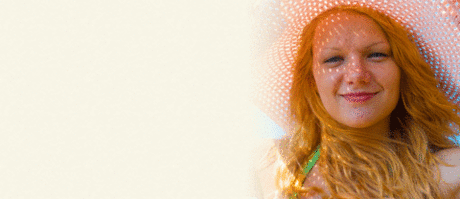 Skin Cancer
Get the facts about skin cancer, including the different types and symptoms.
54 Ratings with 14 Comments
5.0 Rating
June 24th, 2017
Carpal Tunnel Surgery
I'm extremely impressed with how my day at the hospital went. After serving in the military for 11 years i was really hesitant on having someone cut me open to fix both of my hands. Everyone at Mercy hospital that helped Dr. Kelly was amazing. Dr. Kelly was able to get me in almost 4 hours ahead of schedule which was nice. As far as appointment times go i knew it would be a wait since he's a popular surgeon that several people i know recommended. I have no complaints with he doctor just his office staff thats responsible for the paperwork. I was told i needed a blood draw 1 week before surgery and i show up to find out they didn't have approval from my insurance company. No big deal so i left well i get a phone call the day before my surgery saying that my insurance hasn't approved it yet and they need to cancel my appointment for surgery. Well i call the VA to see what happened and they said they received my paperwork 3 days before surgery asking for approval knowing it takes 14 days which the office had plenty of time to send but didn't. Everyone has bad days and isn't perfect so i hope that was just an isolated incident. Day 1 after surgery i feel great and didn't need to use my pain med. i will be making an appointment for my other hand during my 2 week check up.
1.0 Rating
February 21st, 2017
Wait time in office
5.0 Rating
January 17th, 2017
Excellent hand surgeon
1.0 Rating
October 20th, 2015
BEST SCAR BY THE WORST SURGEON
ZERO STARS. HE DID NOT SPEAK TO ME ONLY TO HIS NURSE LIKE I WAS INVISIBLE. HE SAID THAT THE GROWNG MASS WAS SOMETHING THAT WAS RULED OUT PRIOR TO THAT APPOINTMENT BY ULTRA SOUNDS, MRI'S & MAMMOGRAMS. HE DID NOT EXPLAIN THE SURGERY TO ME BEFORE HAND & THE DAY I SHOWED UP FOR SURGERY, I DIDN'T SEE HIM UNTIL I WAS ALREADY WHEELED INTO THE OPERATING ROOM ABOUT TO BE PUT UNDER. THE ONLY THING I REMEMBER BEFORE I WENT UNDER WAS HIM MAKING TWO QUICK MARKS ON ME. AFTER SURGERY, MY FAMILY & I NEVER SAW HIM. I HAD TO HAVE AREA OF SURGERY DRAINED 4 TIMES & HE BLAMED ME. SINCE THEN I HAVE BEEN IN A GREAT DEAL OF PAIN, NERVE DAMAGE & CAN NOT EXTEND MY LIMB HARDLY AT ALL. I MAKE APPTS, THEY GET RESCHEDULED OR THEY CALL WANTING TO MOVE IT TO A DIFFERENT PART OF THE DAY (THAT DOES NOT BEST ACCOMMODATE ME) & MAKES ME HAVE TO RESCHEDULE. GO IN AND SIT NEXT TO ANY PATIENT OF HIS IN THE WAITING AREA & SEE WHAT THEY WANT TO TALK ABOUT... I HAVE HEARD ALL KINDS OF BAD REVIEWS. ONE LADY HAS HAD 4 SURGERIES ON ONE HAND & STILL CAN'T STRAIGHTEN OUT HER FINGER & TO TOP IT OFF AFTER THE FIRST SURGERY SHE'S HAD A HUGE HUMP IN THE MIDDLE OF THE TOP OF HER HAND. SHE'S VERY UPSET! I BELIEVE THESE REVIEWS ARE COMING FROM HIS STAFF & OR HIS WIFE & FRIENDS TO KEEP HIS #'S UP! SO, YEAH.... NO STARS FROM ME!!!!!!! OK SO I HAVE TO PUT A STAR IN ORDER FOR IT TO POST MY REVIEW... MAKE NOT THIS STAR DOES NOT COUNT.... HE DESERVES NONE!!!!!!
5.0 Rating
February 23rd, 2013
squamous cell carcinoma
My first encounter with Dr. Kelly was several years ago when I took my 85 year old Mother to him for a lesion on her face. When he entered the examining room, he looked directly at her and said that is a squamous cell carcinoma and it can be removed easily. He scheduled and performed the surgery without any problems and within a few weeks, the cheek was healed and left no scarring at all. I have seen him several times with the same type cancers and he is always cordial, friendly and professional. He also did carpal tunnel surgery on my hand a few years ago and unlike other surgeons that cut inside and across the wrist, Dr Kelly made an incision about 1/2 inch long inside a fold in the palm of my hand just below the wrist. No scar at all and completely free of discomfort to this day. As far as long waits for him to see a patient, please consider that he might have had an emergency procedure that morning and if you had been that patient, you would have certainly wanted him to be at your side and let the office appointments wait a little while. I know I would.
1.0 Rating
November 16th, 2012
Poor surgeon who leaves scars
3.7 Rating
October 6th, 2012
Don't always assume the online reviews are accurate
Dr. Kelly performed surgery on me. Although I considered my outcome to be very acceptable, he wanted to make certain he provided me with an acceptable outcome from his perspective. Dr. Kelly completed a minor revision, at no charge, and made me even happier than I already was. The fact he was willing to go the extra mile when not even required to speaks volumes.
1.0 Rating
October 7th, 2011
Dr. Kelly has a serious issue with ethics. At an appointment with my bipolar brother he lost his temper and thru a stool. He also had the nurse tell my brother if there was a problem after surgery, that it was his fault. I think there should been an investigation into the way Dr. Kelly handles things. All people should be treated with respect.
5.0 Rating
September 14th, 2011
Satisified
5.0 Rating
June 11th, 2010
Our 6 year old son cut his finger tip almost completely off at the joint. We felt as though he would lose his fingertip or be limited in the use of his hand. Dr Kelly was an answer to prayer. He immediately got him into surgery and repaired the finger and the nerve bundles in that small finger tip. UNBELIEVEABLE! He has made a full recovery and you would never even know that his finger was cut. What an excellent surgeon. We will forever be greatful for his skill and what he has done for our son. We are blessed to have him in Ft. Smith. Thank you, Dr. Kelly. If it can be fixed... we are confident that he is the doctor to call!
5.0 Rating
March 9th, 2010
Nearby Doctors

Dr. James Kelly III is similar to the following 3 Doctors near Fort Smith, AR.