Rate Now
Share Your Experience
Have you seen Dr. James Klas?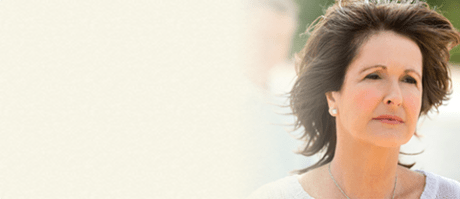 Metastatic Melanoma
The facts about metastatic melanoma, a serious skin cancer, including signs, symptoms & what happens to the body in each stage of cancer.
38 Ratings with 12 Comments
1.0 Rating
May 31st, 2016
1.0 Rating
October 31st, 2015
Please stay away from him.
1.0 Rating
August 15th, 2015
He made my life a living horror
He admits his patients to the third floor at St. Luke's hospital. He could care less that this floor is dirty and disgusting. I told him about my ileostomy bag breaking and the nurses refused to clean it up. He shrugged and said "he didn't want to hear about it". I developed an infection that had to be packed daily and painfully for six months. I loved my life before Dr. Klas ruined my life. I went to Cleveland clinic. They said Dr. Klas did drastic surgery that ruined my life. I am sorry to say, I hate him for what he did to me. My life has been a living nightmare I felt great, vibrant and beautiful before this
1.0 Rating
January 17th, 2015
Surgical Rectopexy and Sigmoidoscopy
After surgery a small tube remained on the right side of my abdomen to collect remaining fluids. The tube was full at least three times. 7am next day I was taken back into surgery for bleeding internally. Everything was cauterized. Hospital stay of 8 days.; Almost one year to the date I had a small bowel obstruction (likely) due to the scar tissue. I had surgery, to remove adhesions. I must take a prescription medication daily in order to have any type of bowel movement.
1.0 Rating
October 30th, 2014
Stay away
This man ruined my life and my husbands life. I wish I had never met him. He could care less that my life is now awful. I knew better, but I trusted him. Do not trust him. I cannot tell you how awful my life has been since he performed surgery that was NOT NEEDED. GET a second opinion. I am now in pain 24/7. The little pain I had before surgery is NOTHING compared to the pain I have now. Horrid pain. Pain that makes me wish I were dead,
1.0 Rating
December 13th, 2013
problematic ileoanal anastomosis performed laparoscopically
I am still dealing with the consequences of having Dr. Klas perform an ileoanal anastomosis laparoscopically some six years ago. I still have the pouch but have problems that I attribute to some type of blockage that prevents the pouch from completely emptying without the assistance of a self administered enema or regime of enemas every day. I experienced two bowel obstructions during the surgeries, one after the pouch was installed and one after it was reversed. These were very long lasting bowel obstructions; the first lasted fourteen days and the second lasted ten days, after which Dr. Klas attempted to right things by performing another surgery which left me with the scars that the laparoscopic surgery was supposed to avoid. ( I would advise anyone that experiences the kind of bowel obstructions that I did to seek the services of a lawyer - I did not but should have.) I never went back to Klas after my first after surgery visit since he refused to believe that I was having 20 or more bowel movements a day and that I had experienced some neuropathy evidenced by a pins and needles feeling in the thigh. I guess he thought that the surgery was successful but no one from his office or St. Luke's called me to confirm that everything was OK. In my opinion Dr. Klas shouldn't have done this operation laparoscopically because I was too old and had a severe case of ulcerative colitis that had been treated with massive amounts of predisone related drugs. Moreover he exhibited unwarranted confidence in his own abilities and took a reckless chance by performing this surgery laparoscopically. I was treated tested for and treated for pouchitis at Froedtert for about 3-4 years. When they suggested that I get an ileostomy because I had a precancerous rectal condition I sought a second option that contradicted theirs. They never called me after I left their care either. About that time I discovered that a hand shower administered to my rectum, in pulse mode, after a small bowel movement caused me to release more gas and waste as well as relieve the abrasions that resulted from having to clean up after way too many small bowel movements. I later discovered I could avoid going so much by assisting my elimination with self administered enemas. I can feel, and hear, something within me open during this process. Usually after doing it two to four times with successively greater quantities of water. I use a rectal syringe from CVS, actually three. The star ratings mean nothing compared to what I have experienced
5.0 Rating
October 6th, 2013
Great Doctor
3.7 Rating
August 8th, 2012
This is suppose to be a rating of the doctor, not the staff. Granted the office staff needs some work, but it's getting better. As for not taking time with you, get real, if you want to talk and ask questions,do it. He does take the time and he does listen. Be your own advocate. I can't say I did not butt heads with him, but he did some surgery on me no one else would do and it is successful and he does understand cancer -- do you?
1.0 Rating
October 23rd, 2009
5.0 Rating
March 5th, 2009
Nearby Doctors

Dr. James Klas is similar to the following 3 Doctors near Milwaukee, WI.