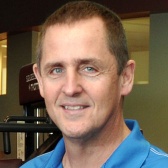 Dr. JAMES J KLOSTERMAN MD is a male Orthopaedic Surgeon, has 22 years of experience and practices in
Orthopaedic Surgery

and

Sports Medicine
.
Video profile
Brought to you by
License & Identifications
A medical license is required for a doctor to practice medicine in a particular state. Requirements vary by state but most require, at a minimum, post-graduate training in the doctor's specific specialty. An NPI number is a national identifier unique to an individual health care provider and is managed by the Center for Medicare & Medicaid Services (CMS).
Additional Information

Where does Dr. JAMES J. KLOSTERMAN practice?
Dr. JAMES KLOSTERMAN practices Orthopaedic Surgery and Sports Medicine near Dayton, OH.
Additional practice locations include: Greenville, OH.
See Dayton Surgeons and Dayton Sports Medicine Doctors.