Rate Now
Share Your Experience
Have you seen Dr. James Kim?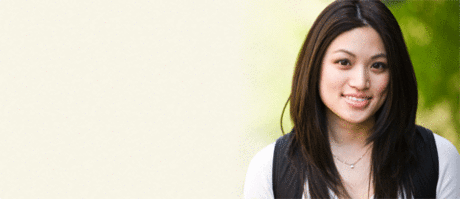 Birth Control
Get the facts about birth control so you can decide which type is right for you.
Quality Rating
Highly Satisfied
8 Ratings with 6 Comments
5.0 Rating
October 17th, 2016
very compassionate
5.0 Rating
June 11th, 2015
I'd be lost without him...
3.7 Rating
January 3rd, 2014
Should call the practice Money Makers
Dr. Kim was very nice and very capable, but the practice itself is awful! I was awakened with a phone call demanding my Social security number. When I said I didn't give it out to medical offices, the woman told me they wouldn't bill my insurance and I wouldn't be able to be seen again. Office is 100 miles from home and have been given RX's for 3 months at a time by my doc who retired. They would only give me one month at a time, which meant I couldn't save money with my mail order pharmacy and if I wanted a 2nd month without coming in, I had to pay $25.00 for the RX. What a scam! I waited four and a half hours for a 10 minute procedure, no one ever telling my why, but when I had to cancel an appointment because of a death in the family, they charged me $25.00 The doc is good, but not worth all the other hassles and the practice is more about money then medicine.
5.0 Rating
May 3rd, 2013
One Minor Complaint
I have been dealing with chronic pain for over ten years. I have seen many different specialists including 2 other "pain management" physicians over the last few years. I was referred by my primary physician. The staff called to schedule the appointment and were able to give me a new patient appointment for a few days later. The person on the phone was friendly and helpful. The paperwork was in my mail box the following day, thankfully, because it was rather extensive. When I arrived at the office the staff at the front desk were very friendly. I waited less than 20 minutes to see the doctor and he spent almost and hour and a half with me. He was very thorough in reviewing my history and symptoms. He took the time to ask what I had tried in the past, what I hoped to gain in treatment and what my goals were. I believe he was checking to see if I had reasonable expectations. He discussed a couple different options, and wanted me to try a medication I had not tried before. He took the time to explain the options completely, gave me a chance to ask questions and send me home with brochures and information to help me determine what I would be most interested in. The staff was friendly and helpful on my way out. Since my initial visit I have had to call three times. All 3 calls were handled appropriately and in a timely manner. I have another appointment tomorrow (with a different doctor in the same office) and am interested in seeing how it goes. The doctor had told me he wanted to do a MRI but I never heard anything about it. I don't know if he didn't order it or the staff dropped the ball when getting authorization. I did ask when I called mainly about another issue but did not get an answer to that specific topic. Since I have been to so many MD's in the last few years I have found if I do a few things prior to the appointment it helps keep things smooth. 1. Always ask how long the appointment id expected to last. 2. Fill out all of the paperwork COMPLETELY before the appointment. 3. Get directions (and estimated travel time) from yahoo maps or mapquest. 4. Know your co-payment and bring it with you to the appointment, along with your card and photo id, and a list of ALL medications and ALL vitamins/herbs you take- just in case. Don't assume they have the info just because your doc referred you. 5. Bring a book or magazine to read -in case the weight is long 6. Bring a list/note of what you want to ask the Doctor. I have found if I take the time to do these few things, everyone myself included is much happier.
1.0 Rating
July 22nd, 2011
Rogers Stephens Pain Management charges for every form that needs to be completed by SSI, FMLA, etc. Dr Kim completed my FMLA paperwork during my office visit and didn't even really take the time to evaluate me. You have to fill out a pain questionnaire with tons of questions while youre waiting to see the Dr. (which is perfectly fine if the Dr actually goes over it during your appt). I have multiple issues with my neck and back and he informed me that only one issue could be addressed. He is a specialty Dr that should address all issues. He never informed me that they were going to charge me $25 to complete my FMLA paper work that is required by my employer. I will never go back to this office and I dont' recommend to anyone. Staff is very unprofessional. Wait times are extremely long. Dr Keeps going in and out of the patient room during visits. Quality of care SUCKS!!!!!!
5.0 Rating
March 2nd, 2011
When, if ever is a poor staff a good reason to give up a good Dr.?
Dr. Kim is a VERY nice and competent physician. I feel very lucky to have him as my pain management specialist. When do you trade a good Dr. in when he has a staff that is rude and inefficient? If it was just one time, I could just chalk it up to a bad day but when it is a constant battle of the staff not returning phone calls, not following through on authorizations etc. then it becomes a huge issue especially when this is the ONLY Dr.s office I seem to have this problem with. Yes, of course I have addressed this with the Dr. who was very polite and asked if I had spoken to the office manager. (of course, I had already done so etc.) We'll see if I can get this squared away, I would like to....I just wonder if anyone else has a problem with the office staff.