Rate Now
Share Your Experience
Have you seen Dr. James Reidy?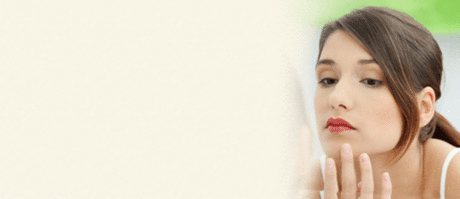 Acne
Get the important facts about acne, including the different types and what causes it.
30 Ratings with 11 Comments
1.0 Rating
April 21st, 2016
5.0 Rating
April 18th, 2015
I have had my share of experiences with doctors and this was by far the best. Dr. Reidy made sure that I understood what was going to be performed and that I was comfortable with the possible risks and complications. Even I came in with medicare, Dr.Reidy and his staff still treated me with the upmost respect.
3.0 Rating
April 7th, 2015
2.3 Rating
August 7th, 2013
Do Not Recommend
Dr. Reidy doesn't listen well, but likes to talk. I asked him about how to prevent my issue from happening again and he went on and on about how it's likely that I don't have cancer. I never stated that I thought I did. Never got an answer to my question. The biggest challenge with this office was the response from the back office regarding paperwork that needed to be filled out for my short term disability. I had to call several times and stop by in person in order to get paperwork faxed. All faxed paperwork was LATE. And, to top it off, I paid $35.00/fax for late paperwork that I had to beg them to fill out and fax. I do not recommend this office.
5.0 Rating
May 21st, 2012
1.0 Rating
July 28th, 2011
Dr Reidy either did not have the equipment or expertise to diagnose a badly ruptured eardrum. He scheduled me for surgery to "put a tube" in my ear to relieve the full feeling in my ear after a bad infection. I had to endure complete anethsia and actual surgery prep for this procedure. He did not do anything, other than take a look and realize that he was in over his head. I was referred to another ENT who has since correctly diagnosed the gigantic hole in my eardrum and wondered why I was taken into surgery for a minor procedure like placing a tube in my ear. I won't be going anywhere near Dr Reidy again.
1.0 Rating
April 13th, 2011
Pathetic Service
My wife had to wait two weeks to get an appointment and when she finally did she waited for over an hour for a consultation while other patients walked in with appointments after hers and were seen before she was. She ultimately left the office after recouping her copay. They were quick to take her copay but were in no big rush to see her. This type of concern or lack thereof is why these doctors are only about the money. The elderly who see him and visit the Gilbert office probably have no other choice but to accept this deplorable service while more than likely being fleeced. Buyer beware this office is horrific and I suggest you take your business and your loved ones elsewhere.
2.3 Rating
February 17th, 2011
The Dr. himself didn't spend much time with me, I spent most of my time with the audiologist, Jenn. She is very helpful and friendly when working. She is willing to go above and beyond for her patients, and explains everything very well and reassuringly. Unfortuately, she is only in the office on Thursdays, and she takes frequent vactions. Almost every time I call I must wait at least a week, sometimes 3-4 weeks for a return call. I would be very happy with her if she were more available. The office staff is often very polite in person, but extremely hard to get ahold of by phone, and I can't find any website. They are also extremely rude over the phone. Overall, this office is a very difficult one to work with.
5.0 Rating
January 30th, 2011
5.0 Rating
January 18th, 2011
1.0 Rating
January 5th, 2011
Unethical
I went in for a check up on breathing issues with my left nostril. He immediately put a scope up my nose, looked around for 10 seconds, wrote me a prescription and sent me on my way. Two weeks later I get a bill for $200. When I called my insurance they informed me that he had billed them over $700 for a surgical procedure. Apparently the scope he quickly put up my nose is coded as surgery when sent to the insurance company. First of all how could that be considered surgery? Second of all shouldn't I be made aware if I was about to undergo surgery? Also, shouldn't he have to tell me about performing a procedure that doesn't fall under the umbrella of my standard doctor's visit? This procedure goes towards my deductible and since it hadn't been met, I now have to come out of pocket. How unethical is it for a doctor to perform surgery (their words) on a patient without telling them. In addition how unethical is it for a doctor to not disclose the cost of the procedure or that there will be any cost at all before performing it. Unless this was his first day I would have to imagine he knows the "surgery" is not covered under the normal doctor's visit and would cost his patients more money. It's like going to stay at a hotel and they upgrade you without saying anything and then bill you for it. Would you just stand by and accept that? No way. So why should I accept the fact that Dr. James Reidy performed an unwanted procedure on me without telling me. Then has the audacity to charge me and my insurance company an exorbitant amount of money to boot. Let's not even talk about how the "nasal endoscopy" is considered to be "surgery" as coded by their office. I'm not sure the coding is his fault but he knows it's not right. Just because he didn't make the code doesn't make it right for him to abuse the process. Bottom line, he knew what he was doing when he gave me the endoscopy, which means he knew it was surgery, he knew it would cost me more and he knew he could charge more to the insurance company. If he says that's not true, then he is either lying or proving himself to be a terribly incompetent doctor and businessman.
5.0 Rating
April 1st, 2017