Rate Now
Share Your Experience
Have you seen Dr. James Nix III?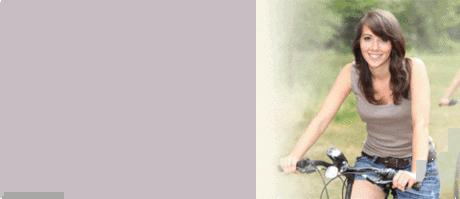 Endometriosis
Get the facts about endometriosis, including symptoms and parts of the body that may be affected.
49 Ratings with 11 Comments
5.0 Rating
September 18th, 2015
Great Doctor
1.0 Rating
July 28th, 2015
Never again.
I was going to Dr. NIX for about 3 and half years. At first I really liked him, he seemed to be the only doctor who was willing to help me. I was put on progesterone at the age of 17 to "regulate" my periods. Which didn't help, he just kept doubling the dosage. Finally I just completely stopped taking them about a year and a half in. Every doctor appointment I would get my blood drawn. I am now 21 with over 1,000 in debt because of silly things for him to get money. I am not at a new doctor and was told I shouldn't have had a LEEP surgery and now on top of my infertility I might not be able to get pregnant because of this surgery. If I cannot get pregnant or hold a pregnancy because of this surgery I will be absolutely devastated. It will completely ruin my life. What is a woman if she cannot have child. I will never recommend him to anyone ever. He doesn't care he is more worried about getting paid. The staff if terrible. The only woman I loved and wished I could just take her with me to my new doctor is his nurse practitioner, she talked to me almost everyday during my fertility treatments. She didn't ever show any type of annoyance. She was always the one who spoke with me. I rarely ever saw Dr Nix. I am very very pleased with Dr Leon Lewis and I recommend him to any and everyone.
1.0 Rating
June 30th, 2015
HORRIBLE! UN KIND, DOES NOT CARD and the list goes on. I have never felt comfortable in that office . The wait time in the lobby is no less than an hour ,sometimes up to 3. Then you get called back and wait another hour before you see him for all of 5 minutes meanwhile he has his hand on the door. He is the true definition of a quack . Find a different doctor.
1.0 Rating
May 5th, 2015
HORRIBLE! !
This man and his staff are a joke! Stay away from there especially if you are pregnant, he does not care about you at all. His own ultrasound tech says she would not go to him if she were pregnant and currently the only person in that office that was decent just quit . You wait for 2 hours just to be called in the back, once you are finally back there you wait for at least another 45 minutes for him to come in and not even ask how you are feeling with his hand on the door waiting to leave. He is more interested in botox and cosmetics than he is pregnant women or women's health in general. I'm glad I found a new doctor who has a personality and truly does care and know what he's doing before my baby is due. Stay away from this man ,he will do more harm than good.
1.0 Rating
February 5th, 2014
Don't even think about going here
2.3 Rating
June 4th, 2013
Horrible
I went to Dr. Nix for a little over a year, and I found it to be a year wasted. He put me on various medications but failed to explain why I needed the medication. About six months after this, his office staff absolutely refused to do any preapprovals for my medication, the. Tried to send me to a compound pharmacy..which by the way, compound pharmacies are not regulated by the FDA. Dr. Nix has awful bedside manners and I never felt comfortable with my appointments. Once the staff refused to do preapprovals, I was done and immediately switched doctors.
5.0 Rating
May 3rd, 2013
Wonderful
Dr. Nix is the most knowledgable gun/on Dr. I've met. He is very through with his patients, his bedside manner is 5 star. It's nice to have a Dr. Who still talks to, with his patients so they can understand what he is saying. If he runs a little late, it's because he's spending time taking good care of his patients. He's the BEST!
1.0 Rating
March 5th, 2013
Not going back
Came in room and obviously did not read my patient form or nurses notes. The nurse had to point out various things she noted. He only checked a couple of hormones. Wouldn't you check all female hormones to ensure an accurate diagnosis? Sure you would. I was put on multiple Rx's and mainly bio-identicals. I was so sick the following weeks I stopped everything. The main thing I think they pursue is weight loss. You simply cannot focus on weight loss when the hormones are not at proper levels.
5.0 Rating
February 21st, 2013
good Dr
5.0 Rating
September 26th, 2012
Great OB/GYN and Horomone Replacement Doctor
1.0 Rating
June 2nd, 2012
Never going back
His bedside manner is bad. I didn't want to go with the treatment he had recommended, and he didn't take too kindly to that at all. He then continued to have a grudge for the rest of the appointment. For the actual procedure he was not gentle. When it comes to questions about prescriptions and getting refills, his office requires about 3 phones calls before they'll do something. I'm definitely switching.
1.0 Rating
July 24th, 2017
Nearby Doctors

Dr. James Nix III is similar to the following 3 Doctors near Huntsville, AL.