Rate Now
Share Your Experience
Have you seen Dr. James Plotnik?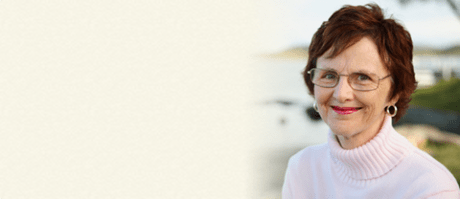 Diabetic Macular Edema
Get the facts about diabetic macular edema, including the different types and the doctors and specialists who treat it.
38 Ratings with 13 Comments
1.0 Rating
September 11th, 2017
Arrogance meant poor performance
Unhappy with the results of his surgery for double vision, had a second opinion at the UCLA Jules Stein Eye Clinic. Had Plotnick done proper, thorough testing, he'd have seen that it wasn't the issue of my eyes not coordinating images properly, it's my brain which can't properly receive the images seen. The surgery was unnecessary (made thing slightly worse!), the lens prisms Plotnick prescribed were useless...his arrogance, indifference, and the general 'know-it-all attitude (he was dismissive of my issues, respectfully presented) are truly breathtaking. Took six minutes with me, each meeting. Angry--but it's not technically malpractice.
1.0 Rating
March 22nd, 2016
Waited over an hour and a half with my 18 month old before being given about 3 minutes total with Dr. Plotnick. I am currently looking for another specialist to perform my son's eye surgery due to their lack of professionalism, bedside manner, and overall lack of compassion for patients. In my opinion, they over book just to get as much money in their pockets as possible. They should be ashamed of themselves.
1.0 Rating
February 16th, 2015
No Bedside Manner
My son was born with a congenital eye condition that was diagnosed when he was 4 months old. It was terrifying to think that your new baby had this challenge. The nurse was abrupt and wanted to dilate my son's eyes. I questioned this and she got snotty and left the room. About 10 minutes later, Dr. Plotnik stuck his head in the door, announced my son has this condition and to dilate his eyes and closed the door. I was terrified and he and his staff were no help. They always seem to be rushed and distracted. He used words like jiggly and wiggly to describe my son's eye condition and constantly talked about surgery. I would get a sick stomach days before an appointment knowing I would have to deal with him and his staff. I finally found another doctor and my son does wonderfully and has never needed a surgery. Dr. Plotnik might know his stuff but he needs to slow down and remember that these are children and they are the world to their parents who are scared and worried.
5.0 Rating
June 9th, 2014
Dr. Plotnik is best in the practice - great communication and bedside manner!
Superb bedside manner, great with my son and more than willing to communicate with parents. After dealing with an arrogant, and flat-out rude doctor in the same practice, Dr. Plotnik was a breath of fresh air. He is not only incredibly knowledgeable and skilled, but takes the time to answer ALL of my questions...and explain things in a way I can understand. For morning appointments (which I prefer) we haven't run into issues regarding wait times, but he definitely gets backed up in the afternoons. The one time we had a late after noon appointment, we waited almost an hour in the room. There is always a super long hold time to make an appointment, though, and they could most definitely benefit from hiring another few people to answer the phones.
5.0 Rating
November 20th, 2012
3.7 Rating
November 13th, 2012
OK-...
2.3 Rating
November 8th, 2012
Great Doctor, awful staff
If you can get through the sometimes 20+min. wait time to make an appt., you're on you're way for the second challenge. The staff is curt, unfriendly and sometimes just plain rude.But Dr. Plotnik himself is an awesome doctor in every sense. Which leaves me confused as to why he tolerates such a negative staff.I know his practice incredible successful if he could just clean house of these negative personalities.
2.3 Rating
September 25th, 2012
Smart, Rushed, Money-Making Machine
He is obviously very intelligent, experienced, etc. He is lightning fast as he has literally looked into my son's eyes for less than 10 second - if that. He seems to know exactly what he's doing, but you feel like you are rushed in and rushed out. His front office staff is horrible, as are the staff that answer the phones. The nurse in the office is quite nice.
3.7 Rating
December 6th, 2011
Great Dr - LONG WAITS
Dr Plotnik is wonderful with my kids, but the wait is always HOURS and the waiting room is FULL of kids. Not a fun way to spend your afternoon. It would be nice if we were advised of the delays ahead of time, or if we were scheduled correctly, allowing time to actually BE SEEN. Actual appt is usually 5 minutes or so.
1.0 Rating
October 27th, 2011
BAD experience!!!!!!
5.0 Rating
October 5th, 2011
Great experience! Highly recommend.
After seeing another doctor in the same practice for years, and having a not-very-good experience, we switched to Dr. Plotnik. He is the complete opposite of the other doctor. Dr. Plotnik is willing to answer ALL questions regardless of time required, great with my son, and isn't offended when you ask him to double, or even triple check something you have conerns about (which, I'm assuming most parents do). After seeing Dr. Plotnik, I'm disappointed that I spent so much time with the other doctor, being afraid to ask questions or even ask for explanations about how he was coming to his conclusions. We've been seeing pediatric eye specialists for almost 2.5 years with my son, and I saw different doctors my entire life for the same issue, and this is the first THUMBS UP I've ever felt compelled to write. Highly recommend Dr. Plotnik.