Rate Now
Share Your Experience
Have you seen Dr. James Cummings?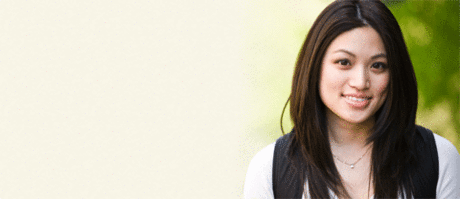 Birth Control
Get the facts about birth control so you can decide which type is right for you.
15 Ratings with 8 Comments
4.0 Rating
July 23rd, 2015
Wonderful
My husband, daughter, mother and I have been patient's of Dr. Cummings and Mr. Googe for over ten years. They and their staff have been like family to us. Concern, great bedside manner, timely referrals and above all, accuracy in diagnosing. He and Mr. Googe took as much time to explain as we needed. We never had a problem until sometime last Fall when I had a persistent upper respiratory infection. I believe that is about when the transition to a corporate began. I was never able to get in to be seen, or even get info relayed from Dr. Cummings or a PA. I was only able to talk to a medical assistant. I even had to make a suggestion as to a treatment. Needless to say we switched doctors. A few days ago we got the letter saying Dr. Cummings was retiring next month. The end of an era of quality medical care is coming to a close in Brooksville.
1.0 Rating
June 24th, 2015
3.0 Rating
February 27th, 2015
lousy appointments
make appointments and when near appointment its cancelled. We've been with this doctor for half a year and we have had about 7 cancelled appointments between us. I have never seen the doctor only the PA. The staff wasn't very friendly either. We have come down from Michigan a year ago and haven't found a good doctor yet. And now I'm ready to change again.
1.0 Rating
October 13th, 2014
former patient
I never met Dr. Cummings but was always treated by his practitioner Mr. Ken Googe. I cannot say enough good things about Mr. Googe. He really cares and will not shove anything aside to find out what is causing any ailment. The front office staff on the other hand is a different story. They are rude many times, they lose records, do not get refills done when needed and the list goes on. Then it got even worse when Dr. Cummings hooked up with JSA Medical Group. I started looking for another practice and Dr. Cummings/JSA sent me and my wife a letter kicking us out of their office. I was always self pay because of no insurance and always paid promptly. There was never a problem with this until JSA took over. Now no doctor will take me with out insurance as I wait for my medicare to kick in, which Social Security is taking it`s good old time doing. Mr. Googe was the only reason I kept going there for 6+years but even he isn`t enough to hold that place together after JSA took the practice over.
5.0 Rating
June 24th, 2014
PATIENT
1.0 Rating
May 30th, 2014
OFFICE STAFF IS TERRIBLE
Dr Cummings is absolutely terrific, couldn't ask for better, but his staff is so rude and incompetent that even my insurance company is suggesting that I find a new doctor. I was recently ill and tried to get into see the Dr. "Vanessa" deemed that I wasn't sick enough and could wait for over a month for an appointment. I ended up being taken by ambulance to the hospital were I stayed for five days. After I was released, I managed to get into see the Doctor for a follow up and requested referrals to the other doctors that I also had to follow up with. I learned today that they haven't been sent. In between the office visit and today I had another occasion were I needed to be seen, again I was told that I wasn't sick enough. Again I ended up in the hospital. My daughter became very upset and called the doctor's office from the hospital and demanded some answers. They called her back and told her that "Vanessa" hadn't even pulled my chart and shown it to the triage nurse. My daughter called my insurance company and explained everything to them. They did an investigation and found that I wasn't the only patient that was being treated this way. I really do love Dr. Cummings but his staff is not worth dying for.
5.0 Rating
January 29th, 2011
Lucille Fraser Suarez
Dr Cummings has been my Dr. for several years. He is easy to speak with. Very accurate on diagnosis! I always feel satisfied in knowing I am in good hands with him! He is always courtious and professional , and makes you feel at ease! Hes the best!
5.0 Rating
March 16th, 2010
This is a great doctor along with his Ken Googe. My family and I have gone here for 6 years and have received top notch care. If they don't know what's wrong with you or it is out of their area of expertise, they don't hesitate to refer you to good doctors who can help you. when you're sick, they don't mess around with the "well let's wait" approach. The staff bends over backwards to accommodate us and really seem to care.
3.0 Rating
October 25th, 2015
5.0 Rating
June 11th, 2015
5.0 Rating
December 18th, 2014
Nearby Doctors

Dr. James Cummings is similar to the following 3 Doctors near Tampa, FL.