Rate Now
Share Your Experience
Have you seen Dr. James Shoukas?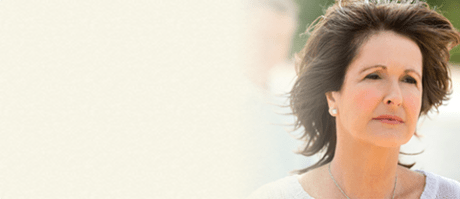 Metastatic Melanoma
The facts about metastatic melanoma, a serious skin cancer, including signs, symptoms & what happens to the body in each stage of cancer.
Quality Rating
Highly Satisfied
81 Ratings with 43 Comments
5.0 Rating
April 16th, 2015
5.0 Rating
July 3rd, 2014
I love Dr. Shoukas!
From the moment I walked in Dr. Shoukas' office for a consultation, I sensed his sincerity, professionalism, compassion, and patience for people. I knew I wanted him to be my surgeon. He answered all my questions and made me feel at ease throughout the process. I can see why he was nominated as one of the top surgeons. He is a Great doctor!! I would recommend him to anyone!!!! His staff is also a compliment to him! They are a great group of people!
5.0 Rating
June 12th, 2014
Emergency needs
Upon walking into the office with three gashes in my sons chin from a fall on a tree stump, Dr. Shoukas got my son in immediately. He took the time to make sure the wound was properly cleaned and put in stitches immediately. My son is concerned about the scars on his face but the doctor immediately assured him that all would be fine. He is professional, considerate and has impeccable bedside manners with teenagers.
5.0 Rating
December 28th, 2013
Breast Reduction at 18 years old
Dr. Shoukas is such a compassionate person! I went into his office at 16 and he explained that I was too young to have this major surgery (breast reduction). I was getting emotional as I was talking about the physical problems and confidence issues that large breasts caused me. He sat with me for over an hour just consoling and encouraging me until I promised him that I wouldn't cry when I left his office. He told me that if I was his own daughter, he would have me wait until I was at least 18 to do the BR; it would be safer and I would be done growing by then. He even offered to let me come in at 17 and he would take measurements again. (He was heartbroken that I was upset). Two years later, at 18 years old, I returned to Dr. Shoukas' office to follow through with the surgery. I just got the BR done two weeks ago. I could not be more happy with the results! His work is perfect. The office staff is friendly and the wait time is no more than five minutes...and Dr. Shoukas will blow you away; he's so down to earth! He takes the time to explain everything to you and answer every question. He really has treated me like his own daughter from the first day I went into his office at 16, to post-op appointments at 18. Dr. Shoukas has a great sense of humor, a calming demeanor, and a very personable heart. He genuinely cares about you as a person. I could go on and on about what a wonderful doctor he is!
5.0 Rating
December 11th, 2013
Normal Breasts.....Could not be happier!!!
I had implants put in over 15 years ago, over the years I have developed bad capsular contracture, which made them rock hard & look abnormal. I came to see Dr. Shoukas and he spent time going over several options that I had to relieve the problem. I opted to have the old implants taken out and new silicone ones put back in . My whole experience has been great & my breasts look normal again. Thank you Dr. Shoukas !
1.0 Rating
December 5th, 2013
Cross your fingers he gets it right the 1st time. He will not fix his mistakes.
5.0 Rating
October 9th, 2013
VI peel
Dr. Shoukas is great ! He is so knowledgeable about skin, treatment options, and what I go through with my cystic acne. I really think he's an excellent doctor and he definitely takes time to answer all your questions. I'm so excited that I finally have a doctor who I can trust and who I know I can get great results from. The VI peel was easy, painless and I can't wait to see my final results in a week or so. If you are looking for a great doctor, Dr. Shoukas is your guy!
5.0 Rating
September 9th, 2013
Surgery for Melanoma
5.0 Rating
September 6th, 2013
425 cc silicone implants w/ mastopexy
Results are great! Dr. Shoukas has a sarcastic and witty sense of humor that accompanies his very professional and knowledgeable bedside manner. My results were exactly what I asked for - you can only tell I have implants if I choose to wear something obvious :) Otherwise, people just think I'm lucky. Everything has healed up very well in 8 weeks. Scarring looks to be minimal and also healing very well. I would recommend this office and Dr. Shoukas to anyone for a breast augmentation and/or lift! My friend (who initially recommended me) also had great results.
5.0 Rating
September 6th, 2013
Simply the best...
I met with 2 other doctors before I met Dr. Shoukas. From the minute I met Dr. Shoukas I knew he was head and shoulders above every other doctor I met. He was very professional and explained exactly what would happen. He asked me many times "What else?"; he always wanted to know what other questions I had. He even met with my husband and answered his questions. The explanations that he gave me were very accurate and true. Dr. Shoukas is a man of detail and that is one of the most important things when you are dealing with body details. I would recommend him over and over again.
5.0 Rating
September 3rd, 2013
Squishy and Delicious
I made an appt with Dr. Shoukas to discuss the 13 years of pain I had been enduring with my implants. He explained to me what I had going on with so much scar tissue and how it could be remedied. I made the surgery appointment and can tell you I am pain free! My "girls" as I now call them "Squishy & Delicious" are pain free, look like normal breasts and not missiles! The surgery was a breeze - I didn't even need pain medication. He was a DELIGHT, answered any / all questions and had GREAT bedside manners! I felt comfortable and confident with not only him but his staff! I would and have recommended him to anyone I speak to! He takes his time and doesn't make you feel rushed or unimportant. Thank you! Thank you! Thank you! The happy new owner of "Squishy & Delicious"
5.0 Rating
June 15th, 2013
Breast Reconstruction
I feel very fortunate to have had Dr. Shoukas do my breast reconstruction surgeries. He is very patient and kind, and really made a horrible situation much more bearable. He and his small staff really make you feel like their most important patient. I am very happy with the results of my surgeries. I can wear a bikini and a person who did not know my situation would never know I had a double mastectomy and reconstruction.