Rate Now
Share Your Experience
Have you seen Dr. James Tang?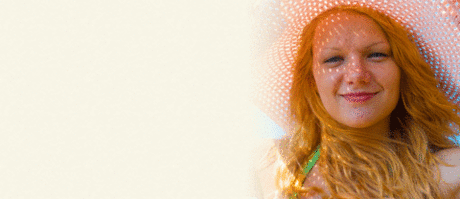 Skin Cancer
Get the facts about skin cancer, including the different types and symptoms.
27 Ratings with 19 Comments
5.0 Rating
October 23rd, 2016
Tummy Tuck 10/18/2016
I have searched and had many consultation for my Tummy Tuck . When I met Dr.Tang and Ms Rose I knew this was my Last stop. Very very nice care professional team. He is straight to the point and not out for your money. Other dr's said I would need Lipo he said No need for Lipo very honest and explain to me why and what he was going to do. When I left his office I was more clear and comfortable about the procedure I was going to do. I had my Surgery 10/18/2016 I am 4 days post op and feeling great looking good already no pain stop taken pain medicine on day 3. Just following all his direction and you will breeze through this like a pro. Dr Tang thank you and your staff for amazing tummy tuck before and after care. We are family now. I recommend Dr.Tang to anybody he is my Dr for any other future procedures. Very affordable and I like his methods very smart thinking. See you soon Dr.Tang
1.0 Rating
August 27th, 2016
Breast lift/augmentation
I had a very unsatisfactory experience with Dr. Tang. The procedure was a breast lift/augmentation. The right breast was larger than the left. After it was all done, 8 months later, my right breast is STILL larger than the left breast AND I have NO NIPPLE on my right breast!! The nipple was cut off with no prior discussion and no options offered for afterwards. AND I have horrible scars. My advice, if you want to risk it is to ask PLENTY of questions because the doctor is not forthcoming with a lot of information.
1.0 Rating
October 17th, 2013
Implants
Dont waste your time or money...I had him do implants in 2008 told him to do as big as he can. They were no more bigger then when I went in the first time. I also woke up during the time he was making the pocket on the right breast. I had him redo them in 2010 and of course charged me more money. He rushes you and is not thorough in his work.He doesnt give you different options,etc. Does not have good bed sid manner. I am now looking into to getting them redone again for the 3rd time with another doctor that my friend went to and is highly recommended. Wish I never had him do them in the first place.
1.0 Rating
July 16th, 2013
Don't let him trick you - don't trust him beware!!!!!!
Do yourselves a favor and stay as far as you can from him. Like the previous person he was nice and friendly to me during my consult and was the cheapest. Immediately after the surgery and money was paid he no longer wanted anything to do with me. I had liposuction done with him. My stomach has lumps due to his lack of skillsmanship and I'm so embarrassed to show it now. I came back to speak to him about my concerns and while i was still speaking and stood up turned his back on me and walked away. I was in total disbelief. He's such a horrible person I've decided to cut my losses.....I wouldn't ask him to correct the lumpiness because I don't trust the he can or will fix me.
1.0 Rating
October 22nd, 2012
You get what you pay for
Dr. Tang was recommended to me due to his rates and ability to barter and negotiate cost. First consultation, he was kind and very willing to barter his fees. He was indeed the cheapest in Houston. I soon found out that is exactly what he is, a "used car salesman with a degree to cut" His bedside manner is disgusting and individual attention to post surgical needs is non existent! I admit my pain threshold is very low, however after speaking with Tang he all but accused me of being a drug-seeking meth addict. Unbeknownst to him, I too hold a degree in Psychology with a concentration in addiction counseling. Therefore I will be filling a formal complaint with the Board of Plastic Surgeons and the State of Texas Licencing Board. Unfortunately, after the implant surgery 8 months later I needed corrective surgery. The odyssey began all over again, same results. This time I brought 2 witnesses with me to the consult, he had the same attitude, pompous and blaming me for having a "low tolerance for pain and will address the situation as it arises" I ended up in the ER as a result of his unprofessional attitude and am in the process of having him reimburse me for time off work and ER charges.My implants weren't symmetrical, they had to be lifted to give the perception of symmetry. My advice is this..stay AWAY from this "Dr. Mengele"..you get what you pay for...He is a business and could care less for the patient. He will blame the patient for any and all errors that HE should assume responsibility for regarding his errors and work. Ladies, be aware, he is demeaning to women, I believe its his cultural background that makes him behave this way. He is driven by greed and ego.
1.0 Rating
August 29th, 2012
Very Disappointed with my implants
I spent close to $10K for implants and I am very disappointed with the results. I wish I would've did my research before going to Dr. Tang. 1 week after my surgery, it all went down hill. My breast looks horrible! It's been 8 months already and I am still very sad about my results. I don't have the extra money to get it fixed again for a while. Very disappointing and not worth the money to spend with this doc.
5.0 Rating
July 26th, 2012
Tummy tuck without muscle repair -- Excellent!
5.0 Rating
January 8th, 2012
Repeat Patient
I had Dr. Tang put in my first set of breast implants about 15 years ago. Since it was time for my implants to be replaced, I went back to Dr. Tang for my new set. He has always had a great bedside manner and answered all health concerns. His professionalism and staff had made my experience an excellent one the second time around! I would highly recommend him to anyone contemplating plastic surgery.
1.0 Rating
November 6th, 2011
Horrible Surgeon!
Do not get your surgery done by this doctor! He is a terrible plastic surgeon and should probably get his license taken away from him... I had a rhinoplasty and double eye lid surgery done by him 3 years ago and my right eye and left eye are NOT EVEN after redoing them a second time.. My nose job does not even look remotely close to what it should and when confronted about the issue he doesn't really seem to care because he's already got his money. Also, while waiting in the waiting room I met a lady who had gotten a tummy tuck from him and had gotten an infection and was now in and out of hospitals and was in the process of suing the doctor. Save yourself the horrible nightmare and don't go here.
5.0 Rating
August 8th, 2011
Very Satisfied
I contacted Dr. Tang after reading about him on the Internet. I scheduled an appointmnet. I liked what I heard about having breast augmentation so I scheduled the procedure. I am so happy with the results, my breasts are beautiful. Thanks Dr. Tang and thanks also to your caring staff there at Cy Fair Plastic Surgery.
5.0 Rating
July 11th, 2011
Juviderm Injections
5.0 Rating
July 6th, 2011
The New Me:)
I love my results. I had the "mommy makeover", Breast Augmentation and Tummy Tuck. I have 5 children (One pregnacy with very big twins). Dr. Tang told me exactly what he was going to do and how to get the best results before my surgery. I lost 15 lbs. before hand and will continue my workout routine after I heal. He did an awesome job. I am 4 weeks out and my tummy is flatter than a tight drum and my breasts look awesome.....so speaks my hubby:) When I had questions he and his office staff were there at the drop of a hat. I would recommend him to anyone.Liked: Disliked:
Nearby Doctors

Dr. James Tang is similar to the following 3 Doctors near Houston, TX.

Dr. Nicholas Fiore II

Surgery of the Hand, Plastic Surgery, General Surgery, Orthopedic Surgery

Houston, TX 0.21 mi