Rate Now
Share Your Experience
Have you seen Dr. Jamison Jaffe?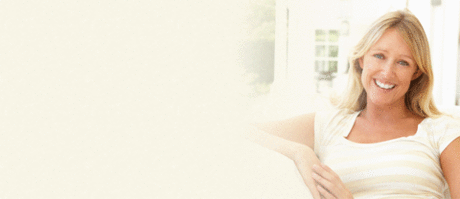 Hysterectomy
Learn about why this procedure is performed, who gets it done, and the different types of surgeries available.
30 Ratings with 11 Comments
1.0 Rating
February 21st, 2017
Who is writing these reviews for him???
1.0 Rating
August 17th, 2016
Awful
4.0 Rating
July 2nd, 2016
Chronic Kidney Stone Disease/Medullary Sponge Kidney
I suffer from Chronic Kidney Stone Disease (I pass stones every month) Medullary Sponge Kidney (MSK) & Stage 3 Kidney Disease. I have chronic kidney pain from all the kidney surgeries, procedures & stones I have passed over the last 16 years. I have seen too many urologist too count. Every single time I would see a urologist (even if a was a patient for years) the first thing they want to do is tap on my back kidney area. My back (kidney) is so sensitive most times i cant lean back on a hard chair let alone have somebody hit or tap the area. I have begged them not to but they always say its part of the examination, I need to just deal with it. One doctor "tapped" it so hard that I immediately threw up all over his pants & shoes because I was in so much pain. My last urologist told me there was nothing more he could do for me. He would only see me if a had a stone too large to pass on my own. I met Dr Jaffe while I was in St Mary's for 5 days for low pottasium & magnesium levels. When he asked me to sit up I almost cried & begged him not to tap on my kidney area. He immediately responded with "I would never do that to you!" He said he could not imagine why any other doctor would considering all my kidney problems. He is also the only urologist I've seen that actually understands MSK and the pain it causes. He explained more in the hospital visit than all the other urologists I have seen in the past 16 years put together. I definitely recommend Dr Jaffe to anybody looking for a urologist!!
1.0 Rating
May 5th, 2016
Not good
5.0 Rating
April 6th, 2016
Patient
Dr. Jaffe is one of a kind. Caring, takes time with you , great "bedside" manner. You just know he has your best interests at heart! I am old enough to remember an era when doctors cared about their patients. In that respect, he is the best. Has been treating me for 2 years and would not think of leaving his care. He, and his staff, are what doctors and staff should be today, but, sadly, are not. Cannot recommend him highly enough.
1.0 Rating
March 21st, 2016
Big ego!
Found his manner to be very condescending ... had to wait a long time in his office and then told me that I should expect to wait for a doctor "this good" and that if you don't have to wait, that means that your doctor just isn't that good. REALLY??!?? Went to another local group that was excellent! Found out that my family doc is owned by the hospital so they are encouraged to send patients to the hospital-owned urologist. Is this how my medical care should be determined? By what group the hospital owns. Wish I had known that ahead of time. Turns out my neighbor goes to the same urology group that I ended up going to and love them! Wish I had saved my time ... and co-pay!
1.0 Rating
November 11th, 2015
quick to biopsy?
5.0 Rating
December 5th, 2014
a real class act!
1.0 Rating
January 10th, 2014
quick to operate
5.0 Rating
December 6th, 2013
excellent
5.0 Rating
January 14th, 2011
The Best
Dr. Jaffe is not only an excellent dr with top notch credententials but his patient skills surpass any other Doctors that I have known. He is a very caring and informative in his explanation of your medical problem and takes his time to explain what is needed to correct your the condition while putting your mind at ease. He cares about his patients and their family and I am very greatful to him and his staff for taking excellent care of my husband after his operation.Dr. Jaffe is also available by phone and will return your call the same day.I just wish he could be are primary dr.along with his specialty of Urology.
1.0 Rating
July 13th, 2017