Rate Now
Share Your Experience
Have you seen Dr. Jamsheed Shamloo?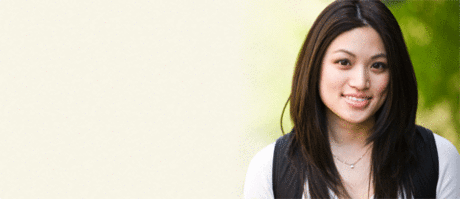 Birth Control
Get the facts about birth control so you can decide which type is right for you.
39 Ratings with 21 Comments
5.0 Rating
February 3rd, 2017
Breast implant and tummy tulk
5.0 Rating
May 25th, 2015
5.0 Rating
April 24th, 2014
penectomy
Wonderful caring dr .. he repaired what another dr was not able to do I got my confidence back thanks to him. I recommend anybody to him may god continue to bless him ...
5.0 Rating
April 11th, 2014
Otoplasty (Ear surgery)
I wrote a poor review for Dr. Shamloo roughly three years ago for an otoplasty surgery (ear surgery). I was upset with the results at first, and wrongly presumed Dr. Shamloo did not know what he was doing. I am now writing this review to correct my mistake. At first I was not happy with my results because the ears were not fully healed; I was not aware that the ears take a long time to heal following an otoplasty surgery. It has now been almost four years since Dr. Shamloo performed an otoplasty on me, and I am now very content with my ears. They look completely natural now that they have fully healed. Before the otoplasty, one of my ears stuck out further than the other; Dr. Shamloo did an excellent job making sure both ears were recessed equally. I'll admit, my ears probably weren't the easiest to work on, as they are somewhat large and stiff; but Dr. Shamloo ultimately did do a great job, I just did not realize it at first (since the ears were not 100% healed). My poor review for Dr. Shamloo was unwarranted and I completely regret it now that I have seen what my ears really look like after being fully healed. I wrote the poor review when I was young and frustrated at the un-healed results of the ears. Dr. Shamloo did not deserve receiving such a poor review, and he is a pretty talented and capable surgeon. If you are considering having an ear surgery, I would advise you to go to Dr. Shamloo. Ear surgeries are tricky because you won't know what your ears will truly look like until probably years after the surgery. My advice to you would be to go to him, let him perform the surgery on you, and then wait at the very least a year until you pass judgment on your ears. Don't make the mistake I did and blame your doctor for results that are yet to be 100% final. Thank you Dr., and once again I am deeply sorry for the poor review I posted three years ago. Y-
5.0 Rating
November 12th, 2012
CARING WITH POSITIVE ENERGY
5.0 Rating
September 22nd, 2012
EXCELLENT DR.
5.0 Rating
February 21st, 2012
genius
Dr. Shamloo is brilliant in his vision.He looks at you and tells you what exactly you need. I had a face and necklift so natural.I look 10 years younger without looking fake.I recommand him to everyone.
5.0 Rating
December 3rd, 2011
he is very knowledgable
I had tommy tuck, nose job , fat transplant and alot more. I am extremly happy with the results.I look 20 years younger and couldn't be happier. he is a very good doctor. waiting is long but it is absolutly worth it-Write about overall experiences-Write about what you like or dislike about your physician-Write about whether you would recommend-Write as if you are talking to a peer who is asking your opinion
5.0 Rating
October 31st, 2011
caring and knowledgeable Dr.
Wow.I was so nervous but when i talked to him I had no more concerns.He answered all my questions to my satisfaction and with such a patience like he has all the time in the world.After my surgery I believed in him even more.I promised myself to go to him for all my medical concerns. awesome awesome Dr.
1.0 Rating
August 18th, 2011
5.0 Rating
July 13th, 2011
ABSOLUTELY THE BEST
2.3 Rating
June 28th, 2011
Horrible Results
He ruined my self confidence. I had an otoplasty (ear pinback) performed on me and not only did he not know what he was doing, but he failed to advise me to wear a head band to keep the ears back from going to their original shape. Now they are just as bad as they were before and I am looking to find a new doctor for a revision. Don't let him ruin your confidence. He ruined mine. I wish I did my homework. Maybe he is a good body plastic surgeon but don't let him conduct on your ears. He is a good person though, he just failed to admit that he didn't know what he was doing. I wish I went to a doctor who specialized in ears.
Nearby Doctors

Dr. Jamsheed Shamloo is similar to the following 3 Doctors near Colton, CA.