Rate Now
Share Your Experience
Have you seen Dr. Juian-Juian Fu?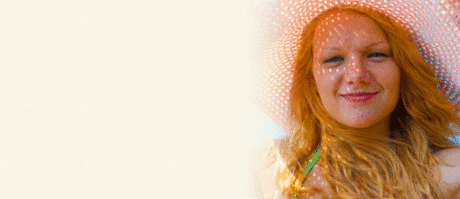 Skin Cancer
Get the facts about skin cancer, including the different types and symptoms.
Quality Rating
Highly Satisfied
61 Ratings with 39 Comments
5.0 Rating
July 20th, 2017
Outstanding dermatologist
I have been a patient of Dr. Fu for 10 years. She is a competent and thorough examiner and explains her procedures well. If she is running behind schedule, the first thing she says when she walks in the room is " I am sorry for keeping you waiting." I have NEVER had a doctor apologize to me before! She answers my questions with assurance and kindness. I wish her well and envy her new patients.
1.0 Rating
March 26th, 2014
Rushed and Rude
I took my daughter today to have several warts looked at on her hand. Dr Fu had a terrible bedside manner and seemed rushed. She was annoyed when I asked questions and wouldnt help guide me in the care of my 10 yr old daughter. I was asked to wait for 30 min to let a numbing agent sit on her hand--I took that opportunity to call my childs pediatrician to get advise on the options offered and clarify which each of them entaled-- On two occations I almost walked out---Only reason I stayed was because the nurse Lisa was amazing and caring and made my daughter feel better and my daughter trusted her. I was confirmed of my feelings when I was on the phone with her pediatrician they told me that they used to refer to her but no longer do, as she was rude and had several complaints about her. Never again.
5.0 Rating
July 27th, 2012
Diagnostic skills
Excellent diagnostic skills. Caught some things others have missed.
5.0 Rating
May 18th, 2012
Dr. Fu is amazing!
I went in for some cosmetic fillers and she did a professional job of describing the procedures, making sure I was comfortable, was extremely considerate and even brought me a lollipop because I hadn't eaten before the procedure.I was nervous about the outcome but I'm so happy I did it, because her work looks great. Not too much and just enough.
5.0 Rating
April 20th, 2012
DR. FU SAVED MY LIFE
In 2006 I had a difficult time getting in to see a dermatologist in Cincinnati. The average wait was 6 months. I was able to get in to see Dr. Fu in 3 months. As soon as she saw a mole I was concerned about, she stopped everything and removed the mole. It turned out to be a very deep melanoma. Fortunately,my lymph nodes had not been affected. I see Dr. Fu every 4 to 6 months. The usual wait time in her office is five to ten minutes. Her diagnostics skills are amazing. She can look at you and know immediately if there are any issues needing treatment. Dr. Fu and her staff are thorough and efficent. I would like to make the following points...* Your skin covers your entire body and it all needs to be seen.Leave your modesty at the door. Dr. Fu's office is set up where other patients can not see you.A dermatologist office is not a place to worry about being seen naked by the doctor or staff. *If you find yourself waiting a little longer than expected don't assume it is a poorly run office. The doctor may be taking the time to save someone else's life.*If the doctor is able to treat you (remove or treat a skin issue) on your first visit, you are fortunate. This could save some patients another office co-pay or more. If you need more time to think about the suggested treatment,schedule another appointment and take the time you need to decide.I believe Dr. Fu's main goal is to save peoples lives.If you are looking for an accurate dignosis,Dr. Fu is "the best."
5.0 Rating
February 29th, 2012
Outstanding Dedicated Dermatologist
Dr. Jan Fu has provided outstanding care to our family for years. Dr. Fu is very professional and extremely knowledgeable. The care she has provided our family spans everything from routine exams to surgeries to remove multiple skin abnormalities. Her manner is thorough and effficient; however, she always takes the time to answer any questions and explain a procedure or any short term or long term care needs. It is very apparent that Dr. Fu is dedicated to her patients by her willingness to accommodate emergencies and family members who come in from out of town to receive her services. Our family will continue to use Dr. Jan Fu as long as she practices dermatology.
5.0 Rating
February 23rd, 2012
A DOCTOR I CAN TRUST
I generally do quite a bit of research before going to a new doctor and saw a few negative assessments of Dr. Fu on this site. After having been to see Dr. Fu many times now over the past few years, I can categorically say I have never seen the few negative things that I read here and totally agree with the positive experiences. On every visit I have had an outstanding experience. I have had several appointments for diagnosis and assessment as well as 2 procedures now. The diagnosis appointments were very open, conversational, a bit humorous, and very informative with clear next steps and options. As with many procedures, it is not always pleasant; however, I am extremely happy with the results. In the end, the reason I went to a doctor for my symptoms was to get a quality resolution. Dr. Fu accomplished that with a clear, concise and realistic solution that fit my lifestyle and budget. I do not often write these type of reviews, but felt compelled to share my extraordinary experience with Dr. Fu. She is a wonderful doctor and person.
5.0 Rating
December 21st, 2011
I have been a patient of Dr. Jan Fu's for the last 15 years. I feel when I leave the apointment that I have gotten wonderful care. Everyone in her practice is so nice. I have referred several friends to her. Dr. Fu spends quality time with me and listens to my concerns.I'm am so grateful that she has diagnosed my skin cancer while it was relatively easy to repair.
5.0 Rating
November 23rd, 2011
Thank you Dr. Fu
Dr. Fu did a great job explaining what we could do to fix my problem. She gave me excellent written directions about what I needed to do at home for follow up care. It's easy to forget what you hear in the doctor's office, so having it written down was very helpful. She also gave us treatment options for my daughter depending on what might be covered by our insurance to help us save money. Dr. Fu is pleasant to work with and has taken very good care of our family.
5.0 Rating
November 23rd, 2011
Clear, honest, professional truth
I have been going to Jan Fu for dematologic service since 1998. I have always found her to be professional and to the point in her evaluation and diagnosis of my skin conditions. Having been a child of the 60's, I was exposed to a considerable amount of sun. Today, in my early 50's my skin is high risk for skin cancer and age spots. Dr. Fu has always been very concerned for accurate diagnosis as well as cost effective treatment options. She prides herself on efficiency and accuracy in her practice. While she is quick in her work, she has never refused to spend the time I feel I need when I have questions or additional concerns. She is truly one of the few physicians with which I feel I do not have to double check her views or approach to my skin care.
5.0 Rating
October 16th, 2011
an outstanding diagnostician
5.0 Rating
August 30th, 2011
Excellent doctor!
Dr. Fu treated me for a cyst removal and sent me to my urologist for further analysis. She handled my condition with the up most professional TLC. I have been to many of the top doctors in the nation and feel that Dr. Fu is a world class professional dermatologist. Her years of experience and passion, as a dermatoligist shows in her quality time and car, per patient. My urologist told me that it was not cancer, and I have Dr.Fu to thank for sending me to the rt. doctor to treat my special situation. She is highly recommended and my corporate company's primary physician HIGHLY REFERS her to all dermatologist patients. Thank you Dr.Fu for treating me w/ such phenominal care you are the BEST dermatologist!
Nearby Doctors

Dr. Juian-Juian Fu is similar to the following 3 Doctors near Henderson, NV.