Rate Now
Share Your Experience
Have you seen Dr. Jane Hong?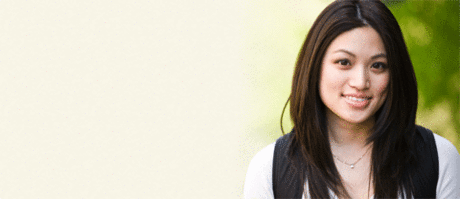 Birth Control
Get the facts about birth control so you can decide which type is right for you.
34 Ratings with 16 Comments
1.0 Rating
August 28th, 2017
HORRIBLE,
This doc is a rude witch. She was horrible at delivering my daughters baby. She was rude. She took a PERSONAL phone call during delivery, with her hands inside my daughter...while nurses held her phone. He was unprofessional, and ZERO bedside manner and was rude to nurses. She did NOT give my daughter a local after the episiotomy. My daughter felt every suture. I wouldn't want this woman to deliver my dogs puppies, much less another grandchild.
2.0 Rating
May 26th, 2016
I had my operation with Dr Hong and she did a good job on it but her office failed to do a follow up appointment with me after the procedure. I had to call in to do that. And when i went in to see Dr Hong for the follow up, she probably only spent 3-4 minutes with me if that. This was a very sensitive time in my life for me and i had a lot of questions and concerns regarding my health and needed info but Dr Hong seemed like she wasn't interested in caring for me after my operation. I was very disappointed by her lack of interest or concern- as i felt that prior to the operation she seemed a good doctor. I felt it was because my insurance pays a nice sum of money for the actual operation, but maybe not the after care visits. I did happen to notice that the other female doctor that Dr Hong works with seemed very greedy and money oriented and to say the least it was very distasteful and inhuman.
5.0 Rating
February 2nd, 2015
5.0 Rating
August 24th, 2014
5.0 Rating
March 21st, 2014
Dr. Hong has the rare combination of high intellect, compassion and professionalism that is very difficult to find in a physician these days. She is quite the perfectionist, and is able to make quick and accurate assessments of every situation due to her high aptitude and wealth of experience. While some might complain that she's curt at times, I argue that she is extemely focused, and her excellence in work far trumps such de minimus complaints. Simply put, she's first-rate, and I trust her completely.
5.0 Rating
December 30th, 2013
Glad she is my doctor
2.3 Rating
March 5th, 2012
Because this was my first pregnancy, I had a lot of questions and concerns, which Dr. Hong did not always address. During my doctor visits she would spend a total of about 3-5 minutes, I always felt she was in a hurry to get me out the door. I do have to say that her staff was always friendly and courteous. During one of my doctor visits I found a cockroach in the bathroom. I had a very long and difficult labor and eventually had a C- section, which she later said was my fault. Because of this experience I changed my insurance provider and would NOT recommend her to my friend and family.
2.3 Rating
December 31st, 2011
new mommy
I chose Dr. Hong after reading her reviews. However, I was very disappointed and felt uncomfortable with her from the moment i meant her. However, I gave her a chance and thought it might be just my hormones b/c the reviews were good. Office visits felt rushed and she was always late. WHen i would ask her questions she would give me shortcut anwers. ALmost felt like i should know the answers myself. On the day of my delivery she was late 1hour and 30 mins and when she came into the room she seemed so cold and not at all there for me. Not only was she late she left the room again to let the nurse help me push the baby out. Finally she came back after 1 hour of pushing to help out. I had such a bad experience with her that I want to warn other people who choose drs based on reviews.
1.0 Rating
September 9th, 2011
5.0 Rating
June 15th, 2011
I love Dr. Hong!!!
2.3 Rating
May 28th, 2011
Doctor looks overworked and staff rarely smiles
Dr. Hong is very nice, but you'll realize that she seems overwhelmed at her own practice. The worst is the office manager Mary, she is so rude and unprofessional. The oddest thing to me was that the staff rarely smiles at this practice. Trust me, I'm not the type to look for fluff in a practice, but this a happy and scary time for new moms and would love for the staff to get to know you instead of feeling like your just a number.
2.3 Rating
March 25th, 2011
Doctor Hong is very rushy