Rate Now
Share Your Experience
Have you seen Dr. Jane Weinberg?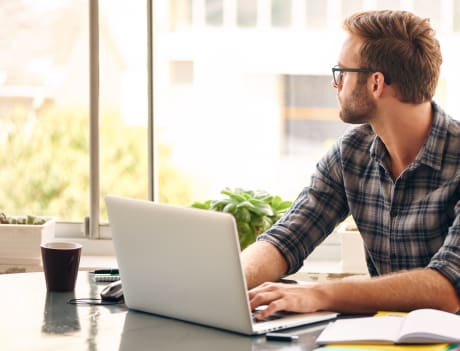 Adult ADHD
Get the facts about attention deficit hyperactivity disorder (ADHD) in adults, including the different types and symptoms of each.
23 Ratings with 8 Comments
1.0 Rating
November 29th, 2016
1.0 Rating
July 6th, 2016
1.0 Rating
February 11th, 2016
Well where do I begin??? This Doctor is a joke. My parent has been coming here for years and paying out of pocket as in cash or check every visit and might I add upfront before we see her. We have scheduled appointments but wait forever as in 1 to 3 hours most visits before getting to see her. I have had my concerns for years about her less than well trained front office staff that continually turns over. Her office is so unorganized papers everywhere. The fact that her DOG(s) are in the office running loose. Never mind that some patients may have allergies/asthma!! She has memory problems ain't cannot remember what was discussed last visit. She called us herself to reschedule and then on appointment day told us that she didn't say that specific time!! The reason I could not convince her to change doctors was because of the politics of pain clinics. But this is the straw that broke the camels back. Today I learn after a lobby full of patients talking that she files insurance for some she requires cash/check claiming that she doesn't file insurance!!!! The ironic thing is that those that stated they were required to pay appear to be of an upper financial class. While those that are having insurance filed appear to be poverty level!!! BEWARE!!!!!! I'm reporting her today!!! 😡
2.0 Rating
July 24th, 2015
Gave confidential information to a patient
This occurred in 1992. My father was her patient. I called her with a concern I had about his illness and clearly explained that she could never reveal that I had told her what I did. It was not a danger to anyone, but personal information. She told him the next visit that I had called her and told him what I said. Dad died hating me and I was disinherited too.
5.0 Rating
February 25th, 2011
Dr. Jane Weinberg saved my life
I had an appointment with Dr. Weinberg earlier this afternoon. My wait time was the quickest its ever been which was around 10-15 minutes. She was returning phone calls to other patients while i was waiting which i had no problem with whatsoever because i think its great that a doctor will dedicate there time in returning phone calls instead of handing it off to her sweet secretary. I'm not a selfish person and I just think if I was in her shoes, i'd be in over my head so If i need to wait so she can help someone else while she has the time, then by all means, let her! Ive dreaded going to the doctor my ENTIRE life... Until I met Dr. Weinberg. I found her online and the good lord was watching over me. She has changed my life in so many ways within the little amount of time I've been with her, and i look forward to every appointment with her. I've been with her for several months now and have nothing negative to say whatsoever. Yes sometimes you have to wait awhile, but that to me means shes a good doctor if shes giving you the quality time you need. I do believe this doctor is not out for the money. She has a very comfortable lifestyle and has been doing this for so many years, Its not like shes a young new doctor thats out for the money. In fact today, our time was cut short, and she told me to wait and come back for acupuncture the next day that would be counted as part of my visit and don't worry about paying until the next day. While most doctors offices, you pay before you set eyes on the doctor. She enjoys what she does and gives her all for it. So if you think about it, it is her number one priority to give the best advice to her patients, prescribe what is necessary to help you cope with the most important problems your dealing with at the time, but is not all about writing on her prescription pad. She spends an hour exploring who you are and finding truth in something you may have overlooked from her outsiders point of view. Shes precise, intellectual, honest and most importantly caring, for her patients and their well-being. Her morals are highly admirable. Shes not just been my psychiatrist writing my prescriptions (that part may take 5% of your visit, at the end) while the other 95%, shes your counselor,a friend, someone to confide in and is the voice of wisdom I need in times when I'm in a slump. She treats you on whats most important first, then after several visits, her many evaluations, she can tell you what the reason may be you are there in the first place, or what brought you there and its something you may never have thought of. I would recommend this doctor to anyone who needs a True Morally Respectful Psychiatrist that becomes your friend and cares to know you to your core. So for those complaining about the waiting, maybe your better off going to a 15 min clinic where they hand you your prescriptions and your on your way. Instead I prefer talking to a doctor that spends plenty of time getting to know me personally, and can tell me what she thinks i may NEED to take, and not what i'm telling her I NEED. That to me is an outstanding doctor. If your lucky enough to be her patient, don't take her for granted. She knows what shes talking about, and be lucky shes wanting to spend the time to get to YOU. Shes made such an impact in my life and will be forever grateful.
1.0 Rating
November 8th, 2010
You have to tell her what you need..
5.0 Rating
June 22nd, 2010
5.0 Rating
February 18th, 2010
Top Doctor
5.0 Rating
September 5th, 2017
1.0 Rating
March 22nd, 2016
1.0 Rating
September 9th, 2015