Rate Now
Share Your Experience
Have you seen Dr. Janet Allenby?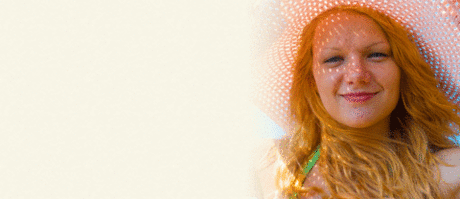 Skin Cancer
Get the facts about skin cancer, including the different types and symptoms.
42 Ratings with 19 Comments
1.0 Rating
April 23rd, 2017
1.0 Rating
October 30th, 2015
Fast talker and huge seller, doesn't care to check in, be on time- been a few times and she literally tears you apart into pieces and before you know it you spent thousands to feel hideous. She should be kind enough to not make suggestions of parts of your body or face that you didn't not go into address initially.
5.0 Rating
February 11th, 2015
Had Botox with Janet Allenby
5.0 Rating
December 17th, 2014
Allenby is the best!
I've been going to Dr. Allenby for over 2 years. The first time I was looking to do sculptra and for that you need someone very experienced. She did not disappoint. The pain was very minimal (and I have very low tolerance for pain). The staff was very warm and friendly, as is she. Everything was explained to me carefully. The results were very subtle--I just looked great. She does not over-do it. I've since return for minor touch-ups. I never felt pressured to do treatments--in fact the last time I went in she told me not have anything else done. I was actually a bit disappointed at that---but she was right, I needed to wait. The most knowledgeable/ experienced dr., especially if you're looking for facial fillers/natural-looking touch-ups.
5.0 Rating
April 16th, 2014
Happy Client
I LOVE DR. Allenby!!! She is extremely knowledgeable and talented.. I never once felt like I was $$ sign.. She is easy to work with and understand what you are looking for. If you are looking for trained eye, integrity with a soft touch. Go to Her!! You won't be sorry!!!! #Happy Client #Sweet Dr #Incredible Results
1.0 Rating
December 19th, 2013
CONSIDER YOURSELF WARNED!!
Unfortunately, I had not read the bad reviews before seeing Dr Allenby...she is definitely simply out to get the most money out of you. You better not return for a follow up, you'll wait forever and be rushed out as useless lowly human being. Definitely full of herself and can care less about you unless you have an open wallet...simply disgusted!! The staff is trained to prey on the patient.
1.0 Rating
October 23rd, 2013
I ama sorry I did not cheked the bad reviews people wrote about Dr Allenby, She is full of them self, she and her staff try to get as much money as they can get from a patient, They sell you products that damage your skin,being a Dermathologist she should know more about sensitive skins and know some of the porducts she sell are NOT for all kind of skins. As my husband would say, we are in Florida where BAD drs are in their payground.... With a fancy practice and a nice looking Dr they fool you. She need to go back to get her degree in dermathologist,she does not take any complaint from her patiens where they are not happy, She promised to get a product back if you are not happy with the results... go and try to return something... Good luck!!
1.0 Rating
July 5th, 2012
She will cater only if you are spending a lot of money in your office. She is completely full of herself!
3.7 Rating
February 14th, 2012
Diagnosing was not correct. Did to sections
1.0 Rating
February 5th, 2012
Refused to do a biopsy of an area of concern. Returned 6 months later requesting AGAIN a biopsy and she said no again telling me it would "leave a scar" and it was not necessary. I then went to another dermatologist, he did a biopsy of my skin and within a week I began treatment of Malignant Melanoma, stage 2. Do not go to Dr. Allenby if you have any health concerns only cosmetics.
5.0 Rating
February 1st, 2012
Being a man I was apprehensive about going to see a physician regarding cosmetic procedures but the staff and especially the doctor made me feel extremely comfortable. Dr. Allenby took ample time explaining everything to me and put my mind at ease. I was so happy with my results that I have been recommending all my friends.
5.0 Rating
January 31st, 2012
Cosmetic Procedure
I specifically went to Dr. Janet Allenby's office for my cosmetic procedure because her excellent reputation. From start to finish I was greeted by wonderful staff members. Dr Allenby was very nice, caring and made me feel very comfortable as a first time patient. My results exceeded my expectation and I would highly recommend her to all my friends and family.