Rate Now
Share Your Experience
Have you seen Dr. Janet Brown?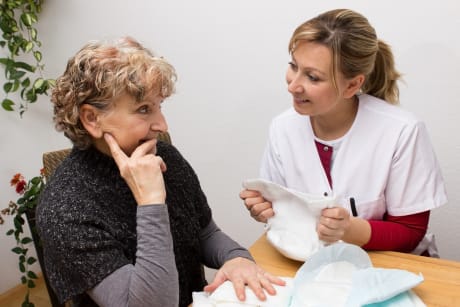 Urinary Incontinence
Learn about the symptoms and causes of urinary incontinence or urge incontinence.
Quality Rating
Highly Satisfied
33 Ratings with 22 Comments
5.0 Rating
August 31st, 2017
1.0 Rating
January 19th, 2015
Misdiagnosed
5.0 Rating
August 17th, 2014
Best doctor I have been to
5.0 Rating
August 17th, 2014
great physician and healer
5.0 Rating
March 4th, 2012
Caring, positive, pro-health, holistic!
I was a patient of Dr. Brown for 10 years, each time I saw herI knew she really cared about all my health, wellness, and me as a person, since I have seen another doctor, I know the difference in how a doctor who is holistic can make a HUGE difference. I feel she really cared about me as a person, my new doctor just looks at the labs, and does not really see me like Dr. Brown did, I sent her an email which she left me when she went on sabbatical and while I support her in her work she is doing now, I sure wish she would come back, its so rare to have a doctor who looks at all my health and keeps me proactive so I stay healthy and happy, at least I learned so much about my own body, spirit, and health while she was her so I will take that with me.
5.0 Rating
December 27th, 2011
Best gynecologist I have ever heard of
Dr Brown is by far and away the best gynecologist I have ever been to or even ever heard about. She gives unbelievably great advice on hormones, nutrition, and implements both western and holistic modalities without ever pushing one over the other.She is currently doing sabbatical training in other new areas of medicine. I really miss seeing her and have not been able to find a replacement in the bay area.
1.0 Rating
December 2nd, 2011
Misdiagnosed Which Led to Cancer
I went to Dr. Janet Brown over several years. I thought she was just an OK doctor but kept going to her anyway. Huge mistake for me as she misdiagnosed me and did not do a quick, easy ultrasound to check my uterine lining that would have saved me from uterine cancer and having to have a complete hysterectomy (all of my female organs removed). I still haven't recovered fully from the ravages of cancer and it's been nearly three years.To add insult to injury, when I sent her a check for $15 to obtain my medical records as I was suing her for malpractice, she cashed my check and never sent me the records. Lovely woman.
5.0 Rating
March 13th, 2011
I was lucky to find this practice, I had a great experience and feel the practice is very interested in personal service and my health, I was able to get all my menopausal questions answered including why I was having abnormal bleeding, I had previously gone to an integrative doctor who kept adding more hormones which unfortunately gave me a cancerous polyp in my uterus, Dr Brown was able to diagnose this quickly and now I am cured thank God, most integrative doctors in marin are not gynecologists and don't really know that hazards of adding more and more hormones, Dr Brown is holistic and also certified as a gynecologist, her primary concern is keeping me healthy and cancer free, I am grateful.
5.0 Rating
November 2nd, 2010
5.0 Rating
September 22nd, 2010
5.0 Rating
August 31st, 2010
Comprehensive, thorough, painfree experience
Dr. Brown is comprehensive and covers all my health problems during my visit, she calls me back with my lab tests and helps me make the best decisions for myself about my care, I feel she listens completely to all my concerns and lets me make the best decision for me. She is the best gynecologist I have been to.
5.0 Rating
August 20th, 2010
Very good doctor
I saw Dr. Brown yesterday and I was very happy with my appointment, we were able to cover all my issues and she directed me towards all the bloodwork I needed and went through all my supplements that I am currently taking. I was not aware that I needed to increase my vitamin D supplement, and also my progesterone cream dose was way too high which was probably why my periods were irregular, I am grateful that she knows about integrative medicine, holistic health and functional medicine, I would advise anyone to see her for exceptional care.