Rate Now
Share Your Experience
Have you seen Dr. Janette Reeves?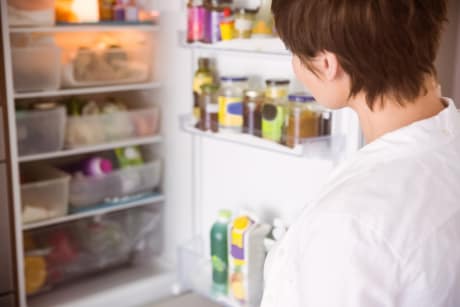 Binge Eating Disorder
Get the facts about binge eating disorder, including symptoms, causes and related conditions.
Quality Rating
Highly Satisfied
37 Ratings with 11 Comments
5.0 Rating
August 20th, 2017
best ever
5.0 Rating
March 25th, 2017
5.0 Rating
February 22nd, 2017
the bes
5.0 Rating
January 13th, 2017
fantastic care
5.0 Rating
December 22nd, 2015
5.0 Rating
February 14th, 2015
5.0 Rating
June 17th, 2014
I am a former patient of Dr Reeves. Due to an insurance issue I had to find another primary care doctor. She did so much for me in the two years I was under her care. I have bad teeth and AHCCS won't pay for dental care for most people. Dr Reeves went to great lengths trying to persuade them to cover extractions. It was multiple teeth that affected my overall health. AHCCS would not budge. I appreciated her tremendous effort. I had a lot of other health issues, still do for that matter. Dr Reeves always took her time with me. She is so caring and thoughtful. I hated losing her but things happen beyond our control. I will never forget Dr Reeves.
5.0 Rating
June 12th, 2014
I wanted to follow up on my first review. I just re read it and noticed a lot of spelling errors. Sorry to all who have read it. In response to the harsh review that she only guessed at what a patient was suffering from and did not care, that is not what Dr Reeves does. Her osteopathic training is more hands on and when she does not feel the need to expose a patient to radiation she is able to feel around and knows enough about muscles and the overall make of a body to make an accurate diagnosis. I think that is great. Some doctors are so quick to run a bunch of tests that usually are not needed. She cares deeply for her patients and will do anything within reason to help. She would never ever in a million years be a danger to her patients. I was glad to read two nice reviews. They were accurate descriptions of the best doctor in the world. I have had a lot of physical challenges this year, more then ever before. I feel like I could set up house keeping at the doctors office. I am at Dr Reeves office at least twice a month lately. Her sweet spirit, smiling face, and caring demeanor makes this so much easier to go through. She always explains things clearly. It is up to the patient to follow directions. . She is a rare kind of doctor, an angel sent from heaven to help people. I pray the good reviews far out number the bad. Wish every one could have her for a doctor. She is truly awesome. All doctors need prayer and support. One can not please everyone. So I hope the people who posted the harsh reviews reconsiders their opinions and sees her for who she is, a person who is a first class doctor. One who would never hurt anybody. If I see any more harsh reviews I will respond. Dr Reeves is more then worthy of defending.
5.0 Rating
May 29th, 2014
Dr Reeves is awesome. She always takes her time and is very personable. I disagree with the a review someone made saying she is dishonest and double talks. The person who said that does nto know Dr Reeves. She is very honest and upfront. I also disagree with the review stating she is not experienced and wile leave patients in compromising positions. That is not true either. No doctor is perfect, that is why they call is practice. But I can say for sure that Dr Reeves would never ever do anything to hurt her patients. She will not make you do anything you don't want to do. She always says patients know their own bodies. They know what they can tolerate. She is so kind and considerate. Dr Reeves is the best doctor I have ever had. She has a heart of gold. Those who criticize her do not know what they are talking about.
5.0 Rating
May 11th, 2014
5.0 Rating
September 29th, 2011
New patient
5.0 Rating
March 10th, 2017