Rate Now
Share Your Experience
Have you seen Dr. Janice Lindstrom?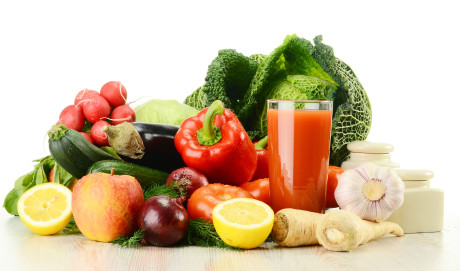 Type 2 Diabetes
Type 2 diabetes is a chronic disease in which your body is unable to maintain a normal blood sugar (glucose) level.
26 Ratings with 11 Comments
1.0 Rating
December 19th, 2016
Poorest excuse for an MD I ever saw.
I saw this person for 1 time only. I'll NEVER go back! She spent most of her time reading the computer & talking to it but when I got a copy of my medical records she had lied about many things, simply made up stories. Twisted the truth around so I didn't even recognize myself. Said she refilled my prescriptions but didn't. In general I thought she was more like a poorly programmed robot than an MD or even a human. ALL my diagnoses were 'misdiagnosed' & she wanted me to retest at HER choice of specialists. Even tho my rad reports were all there for her to see she refused to accept my condition or limitations. She kept repeating irrelevant 'info' & Instead of arguing with her I finally just got up & walked out of the room.
3.0 Rating
June 10th, 2016
5.0 Rating
January 23rd, 2016
1.0 Rating
May 20th, 2015
Patient beware
1.0 Rating
May 19th, 2015
Would give her a zero
I would give her a zero if I could. I've was a supervisor in a clinic and still have never met anyone as rude as her. She cut me off continually, diagnosed me as she walked in before I even said a word. She continually told me to stop, as she waved her hand around. I come from a family of doctors and nurses. This doctor wants to tell you what her diagnosis is without even letting you speak.
1.0 Rating
October 24th, 2014
Terrible experience!!!!!!
Without getting into specifics, Lindstrom gave me no help/advice with what I wanted. Instead, she verbally complained about all of my prior doctors and how they were treating my diagnosis. I suffer from anxiety & depression (one of many ailments I have been diagnosed with) in which, of course, told her about, but she had no compassion, respect or interest in that diagnosis or any other of my diagnosis. She was too concerned about what everyone else in the medical field is doing wrong. I left her office with knowing nothing more about my health issues--nor what I should do, or how I can help myself, NOTHING. Needless to say, I left her office in tears. I will never go to her again nor will I ever refer her to anyone!
1.0 Rating
September 26th, 2014
miserable lady
I had to go to the doctor for a physical to keep my health insurance premiums down. She said it was too soon for a physical and to come back in 3 months. I explained that I needed it then per my health insurance. She asked me to show her a letter stating this. I told her I didn't have a letter but that it's what my health insurance was requiring. She was so rude telling me it wasn't a medical necessity and she wouldn't do it. She then rudely asked for my health insurance card, took it and had her office manager call the insurance and verify what was needed. She made me wait for 10 minutes while they verified I needed a physical at that time. After that she tried to be nice and apologize, but too late, she already showed her true colors. She looked in my ears, looked up my nose, felt my stomache and called it good. That's her definition of a physical?! Worst doctor ever and horrible bedside manner. Only have 9 more months in Spokane until I move back to Seattle. Will go to a different doctor if needed while still here. She gives Rockwood clinic a bad name.
1.0 Rating
March 16th, 2014
Worst Doctor I ever saw!!
She acted like she was having a panic attack, she said she was sick.. TOLD ME NOT TO GET CLOSE TO HER BUT THEN SHE GOT CLOSE TO ME WHEN SHE LISTENED TO MY LUNGS. SHE MADE ME SICK AND I STILL DON'T FEEL WELL. SHE DID NOT WEAR A MASK YET SAID SHE WAS SICK...MY DAUGHTER LEFT THE ROOM AS SHE COULD NOT STAND THE WAY SHE TREATED ME....... yet did not wear a mask and gave me her virus. Would not give me a test that I knew I needed and I doubt she read much of my medical history. Being almost 80 yrs old and she treated me like she could not stand to treat me. My daughter said she acted like she was on drugs or something. She did not treat me for anything.and I got her virus!!!! I was real dizzy, had a fainting spells, dry skin and a really bad hoarse throat and she refused the thyroid test I asked for, and it would not have cost her a dime. I should sue her as I have an anxiety disorder and this bad experience really made me sicker. I WILL FIGHT FOR MY RIGHTS EVEN IF I AM AN OLD WOMAN!!!! I AM GETTING A NEW DOCTOR.
1.0 Rating
February 25th, 2013
Absolutely the worst Dr. I've ever been to. She clearly has issues as she is very angry about many things which she doesn't bother to share with you, the patient. I found her to be so unprofessional, discussing other cases, etc.... I pity any of her patients as she goes on to discuss their cases with anyone.
2.3 Rating
August 16th, 2010
Very poor interaction with patient. No eye contact!
2.0 Rating
June 24th, 2017
Nearby Doctors

Dr. Janice Lindstrom is similar to the following 3 Doctors near Eagle Point, OR.